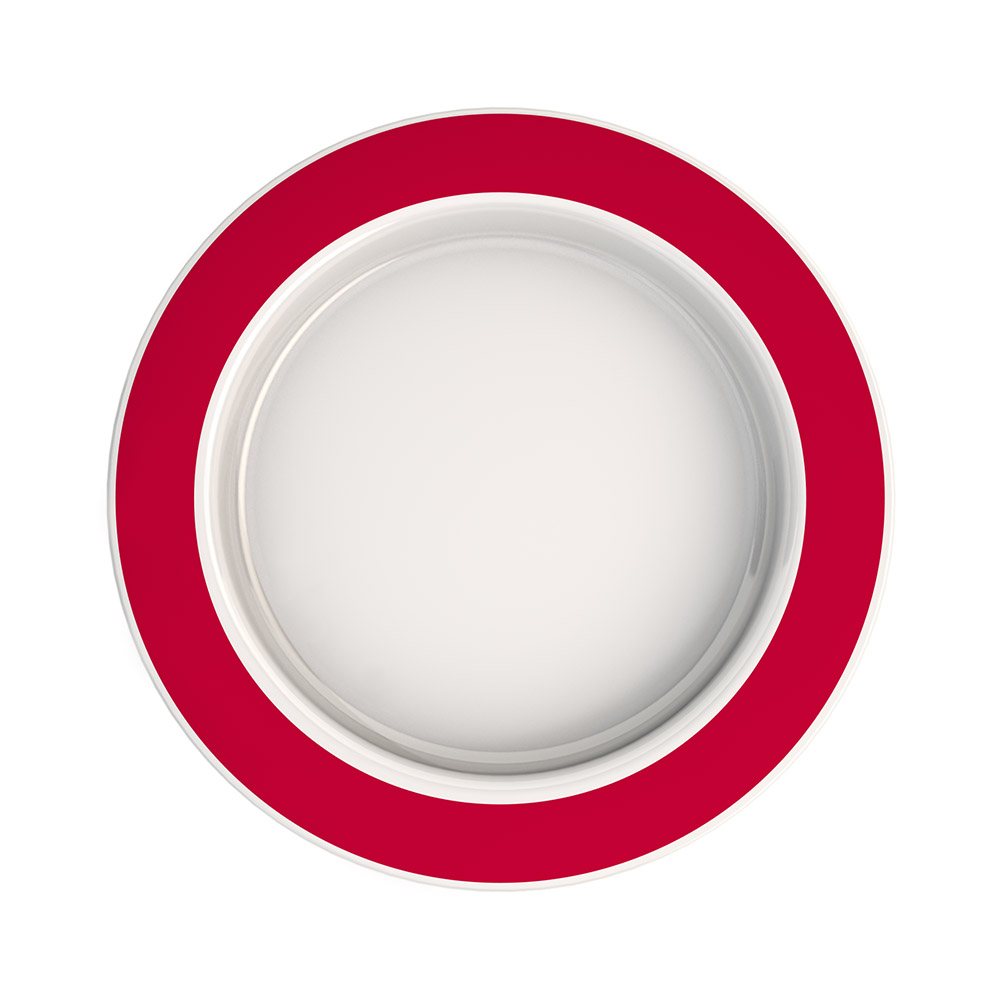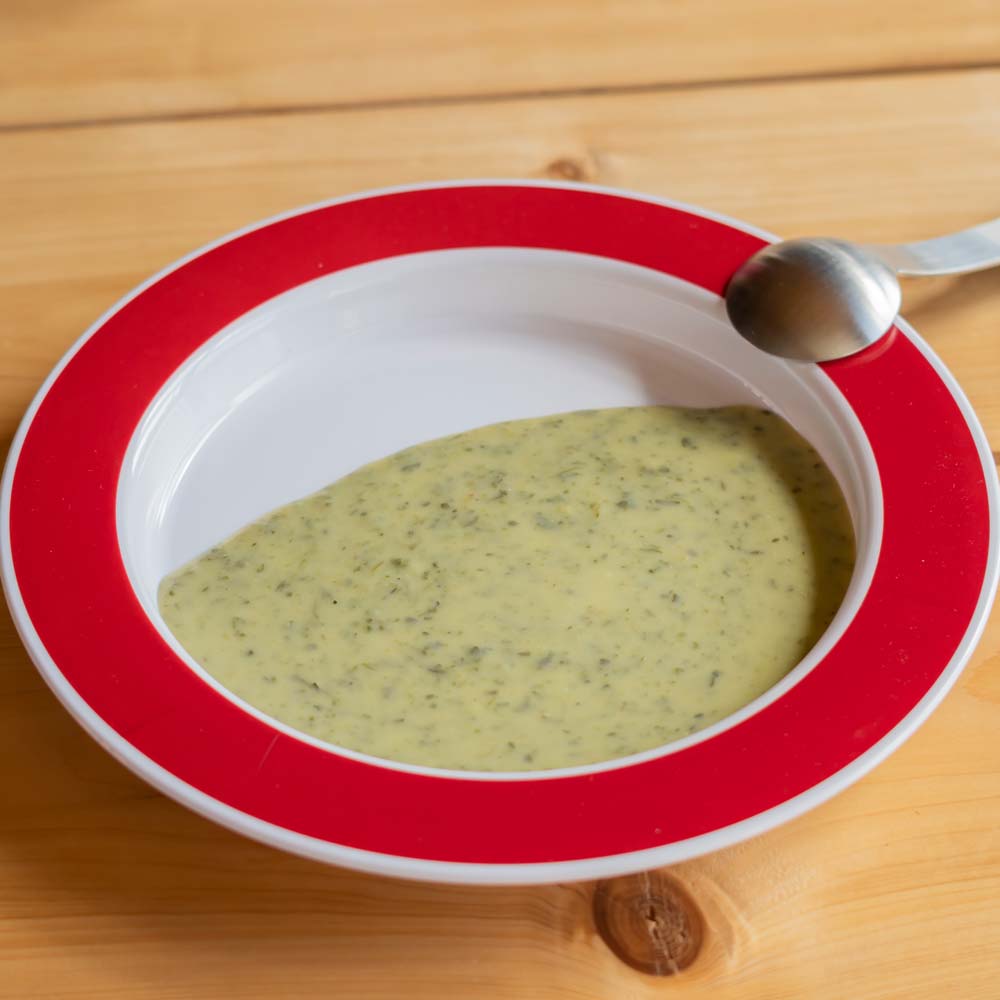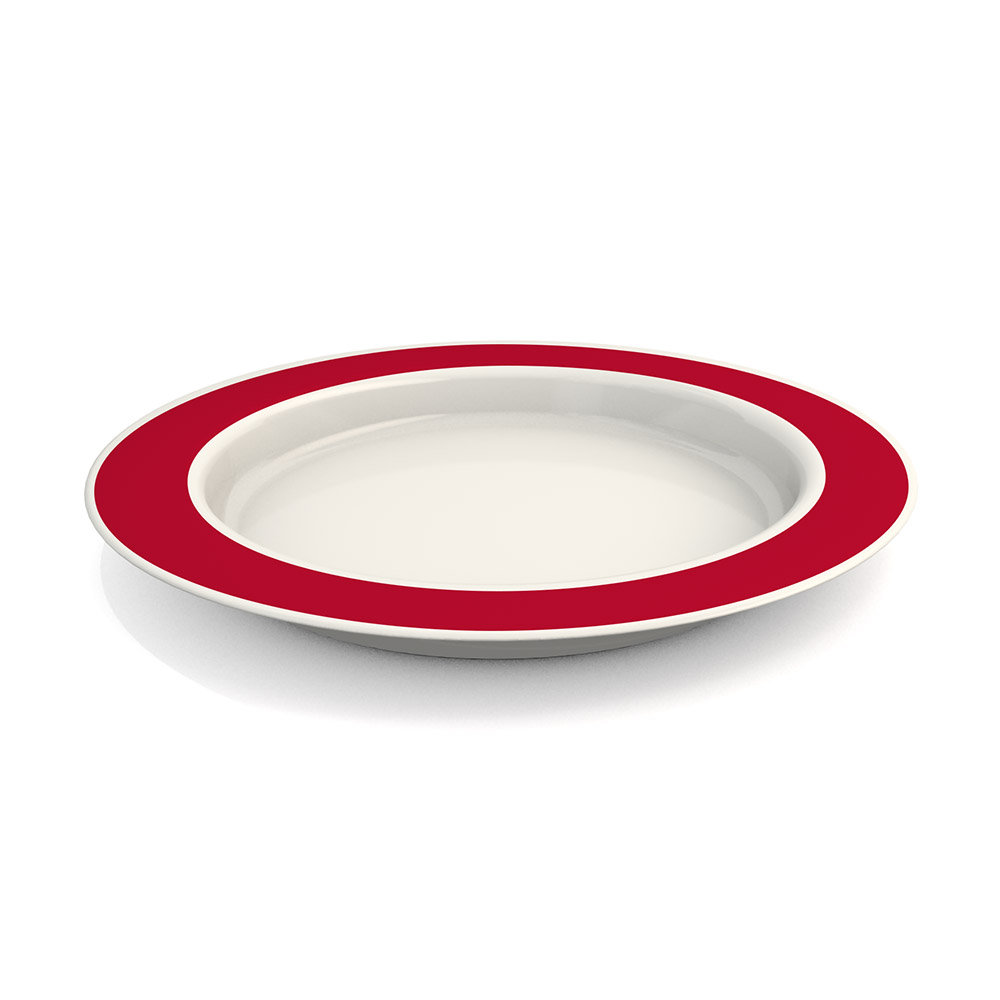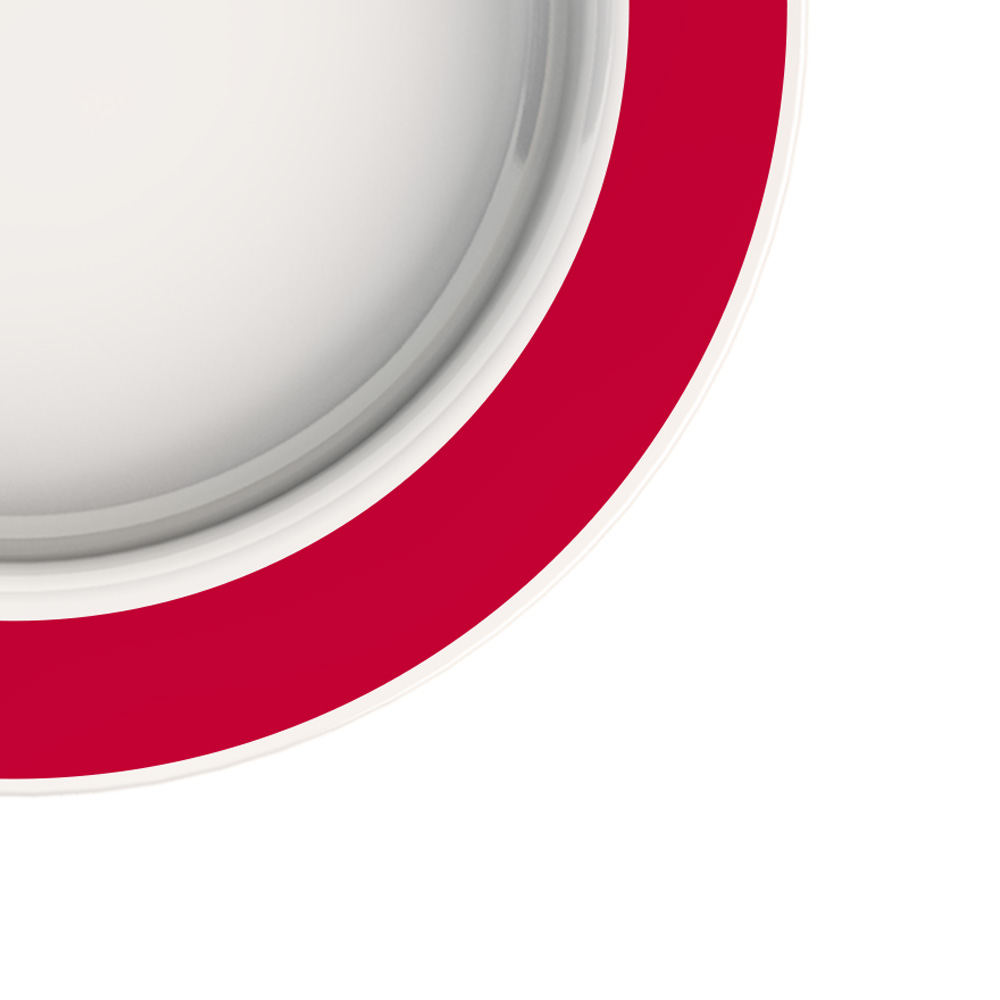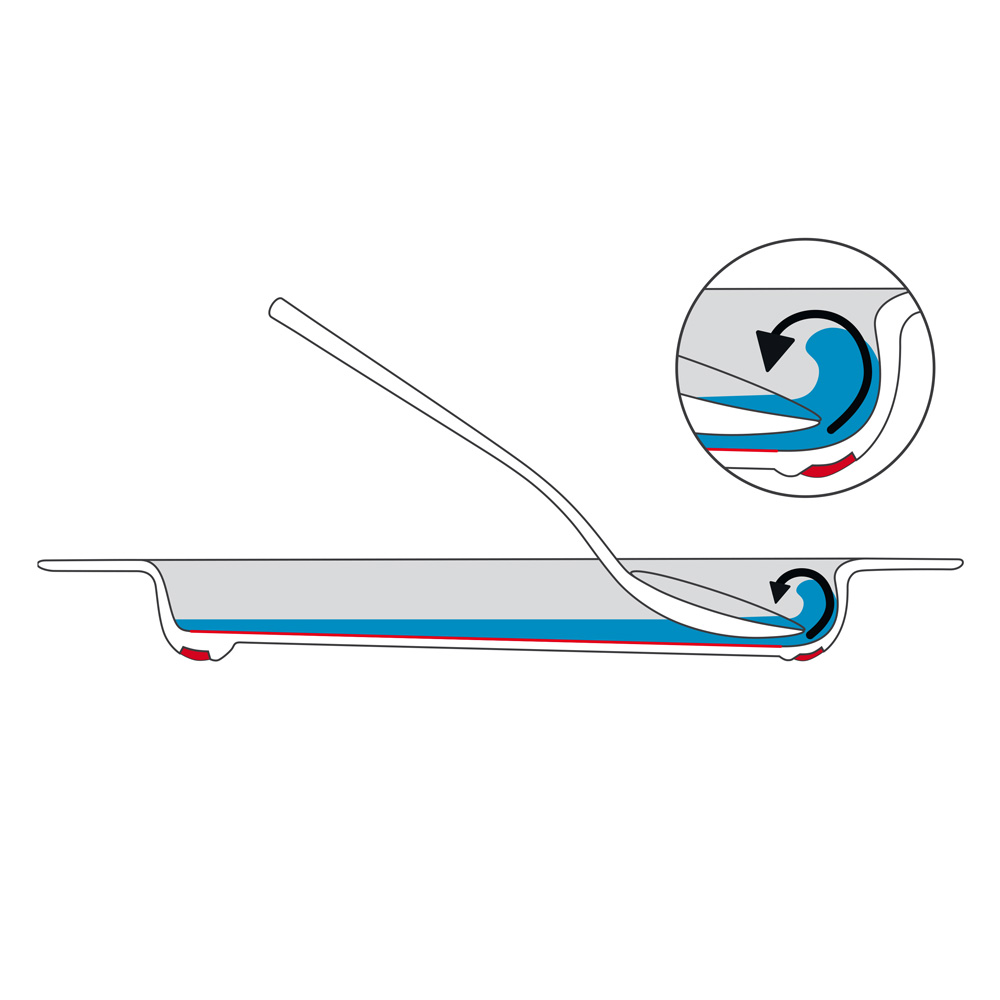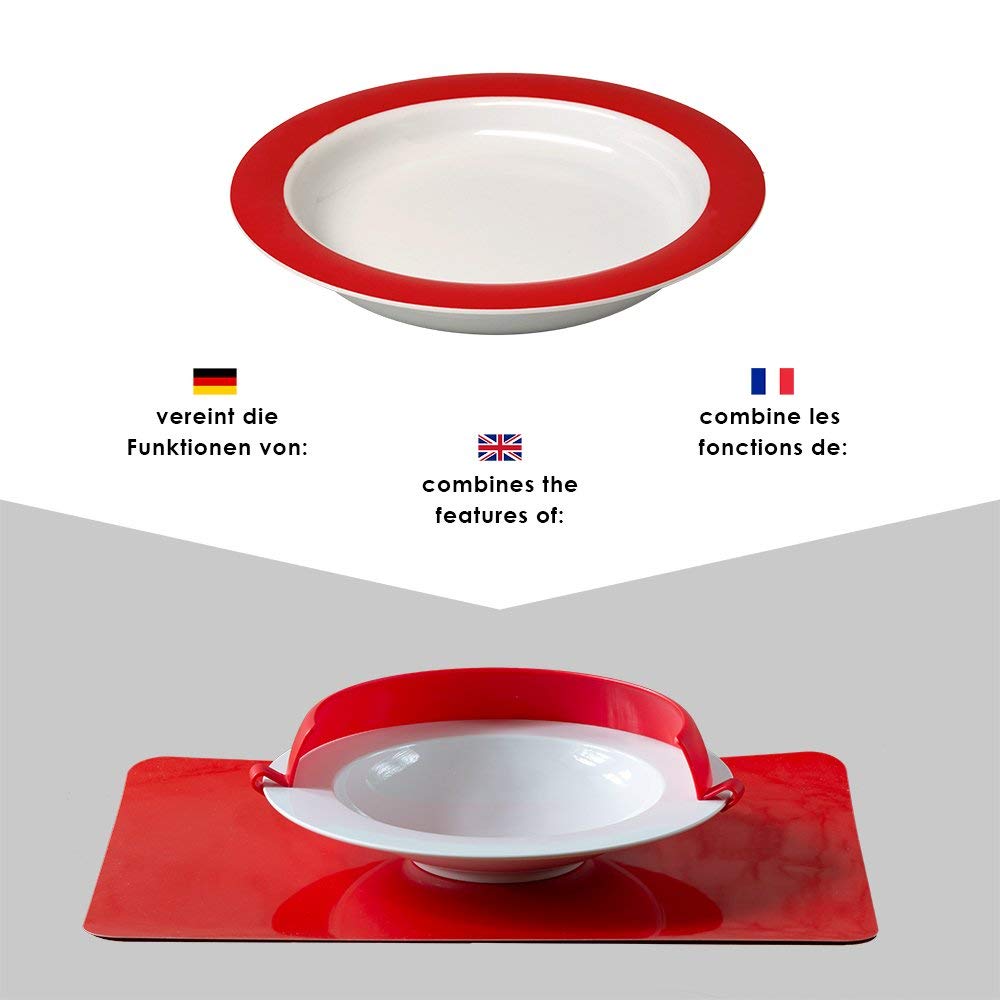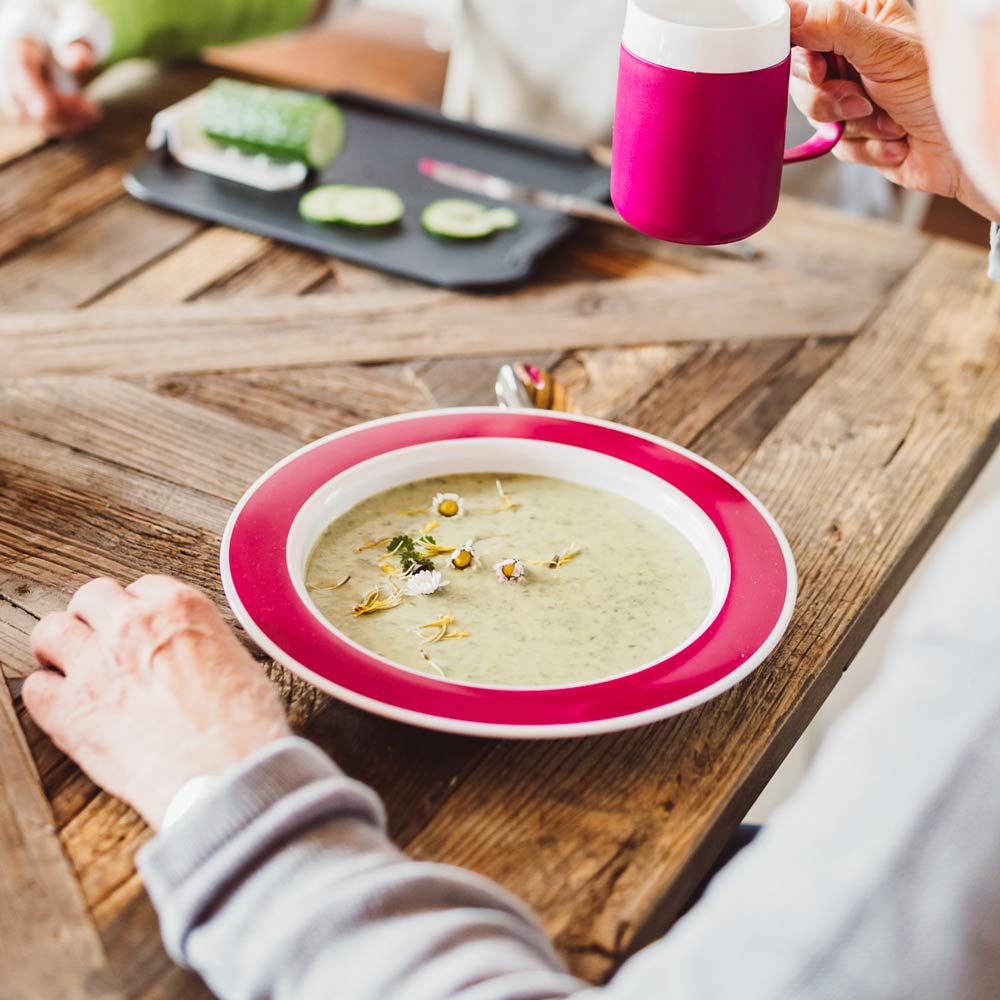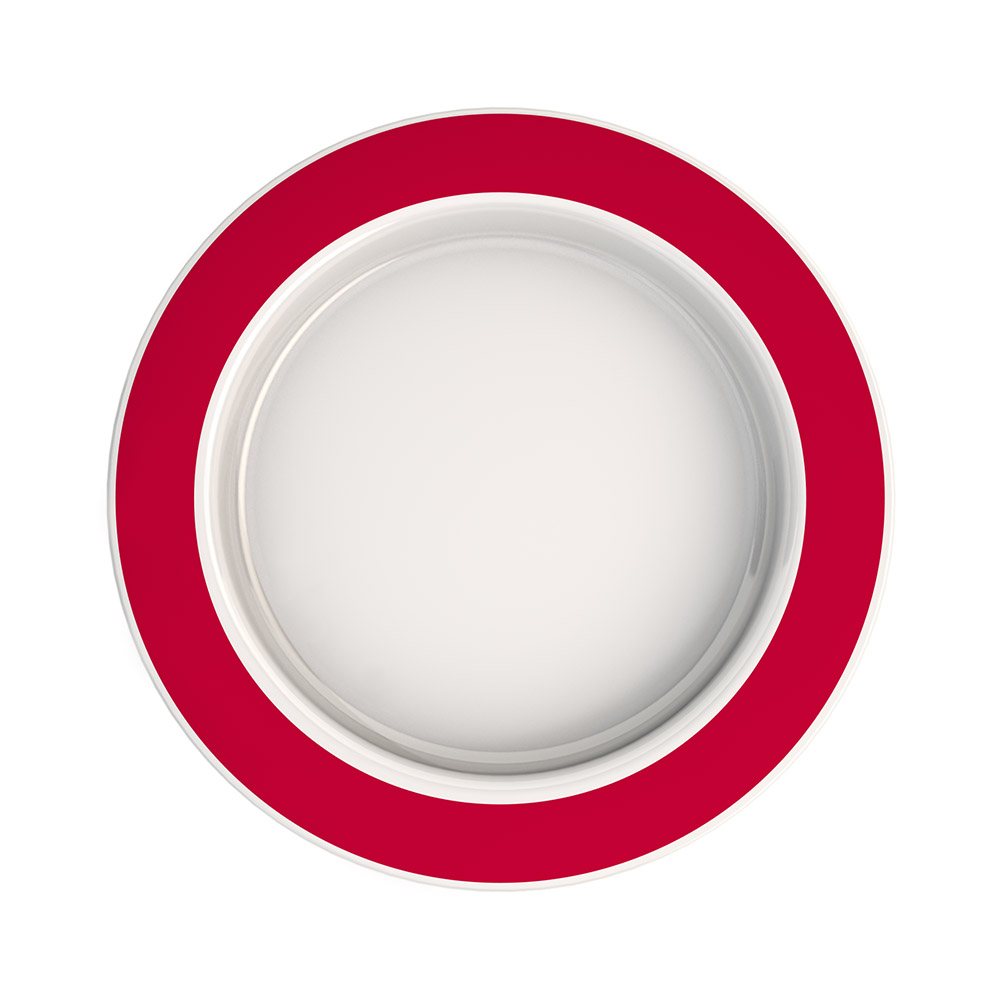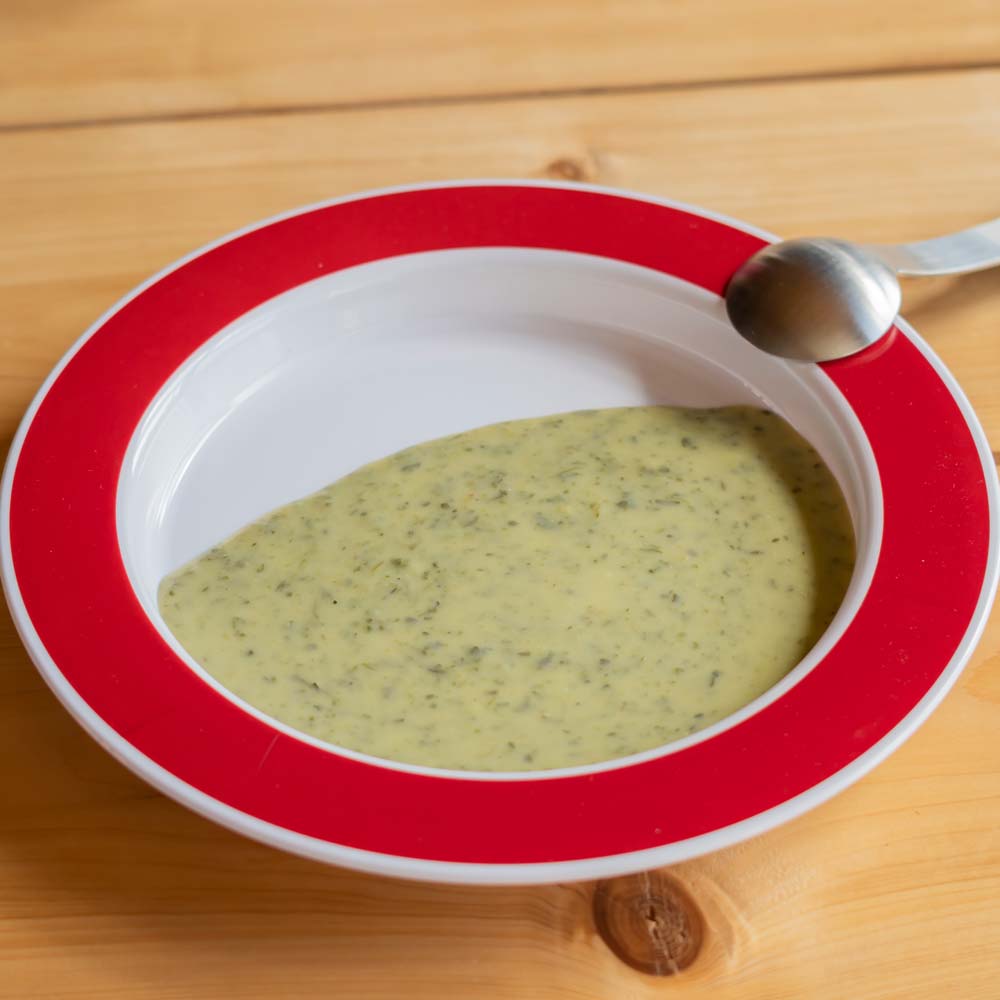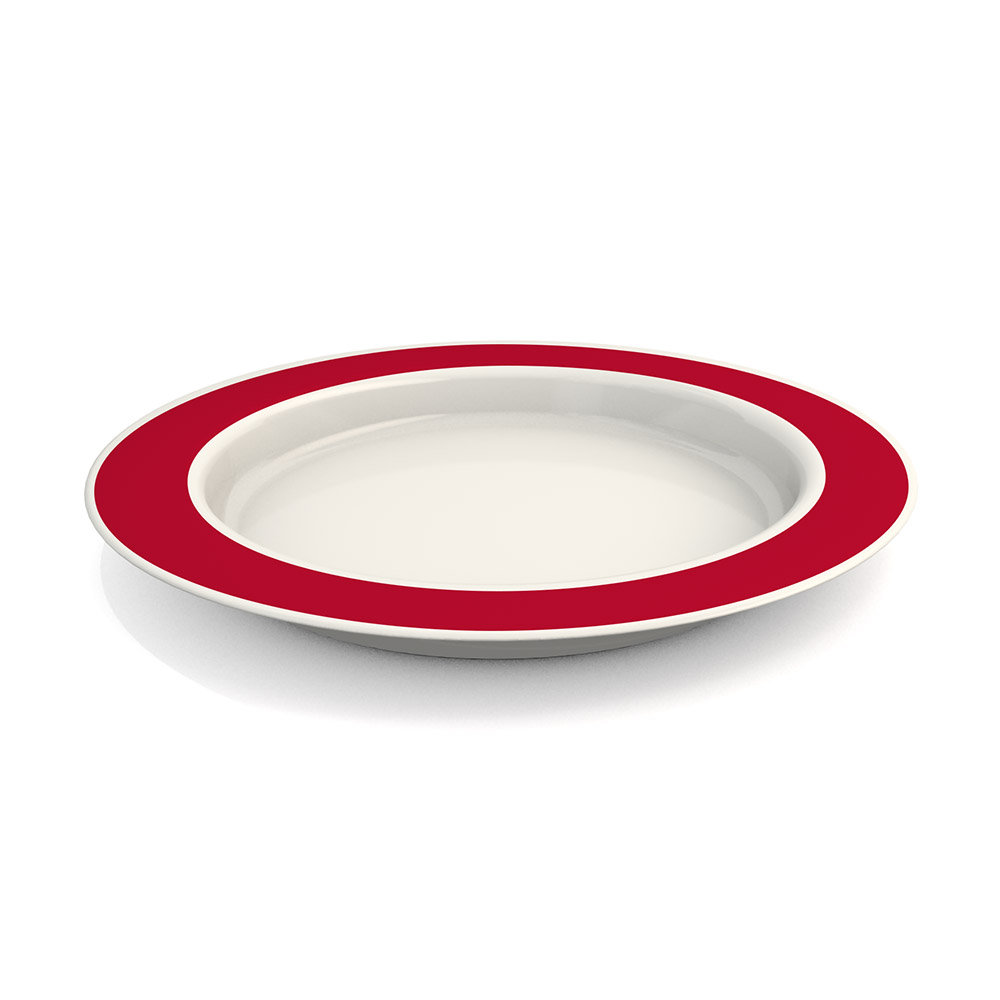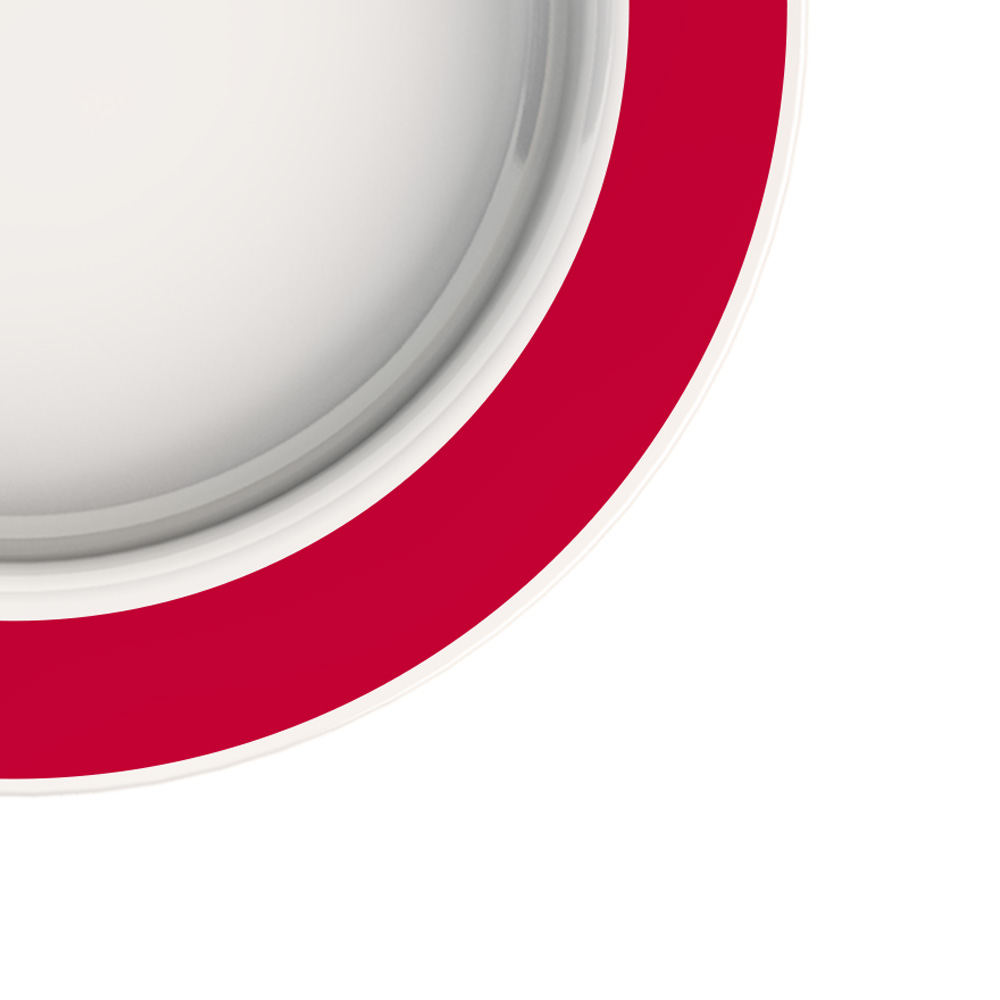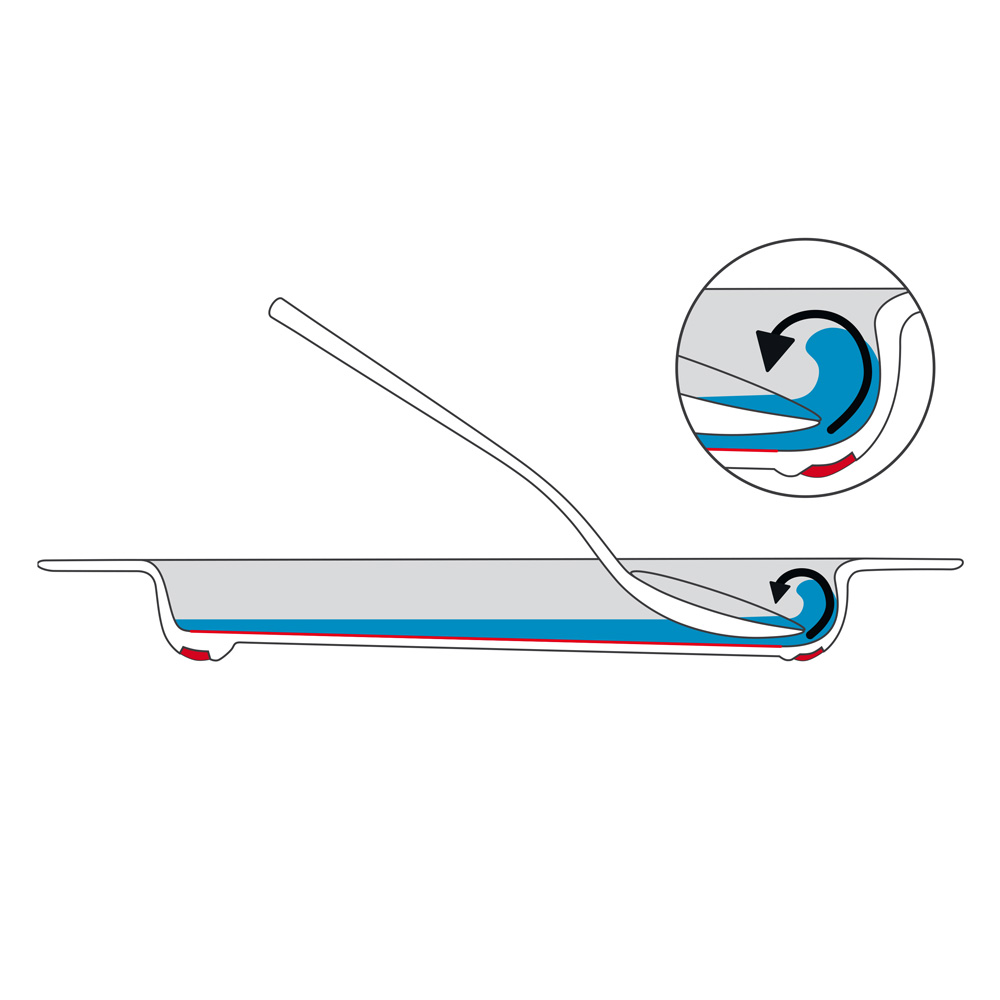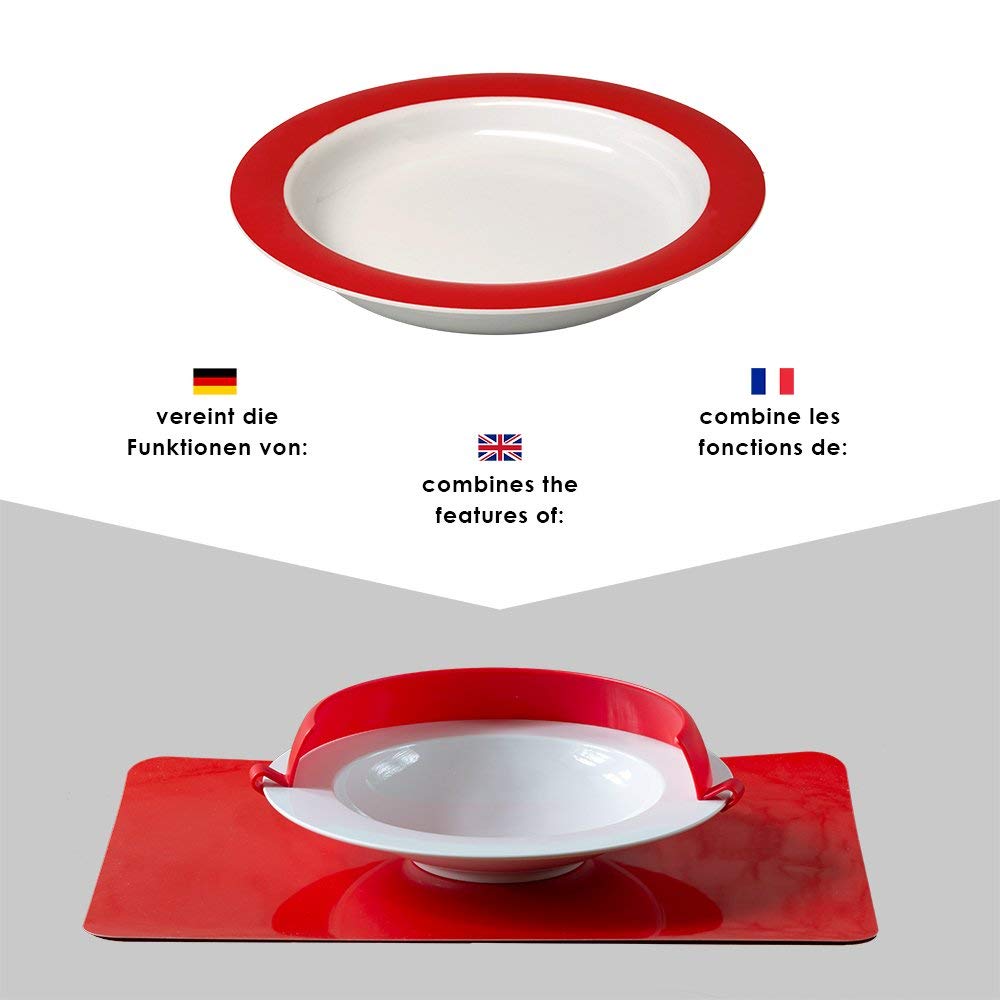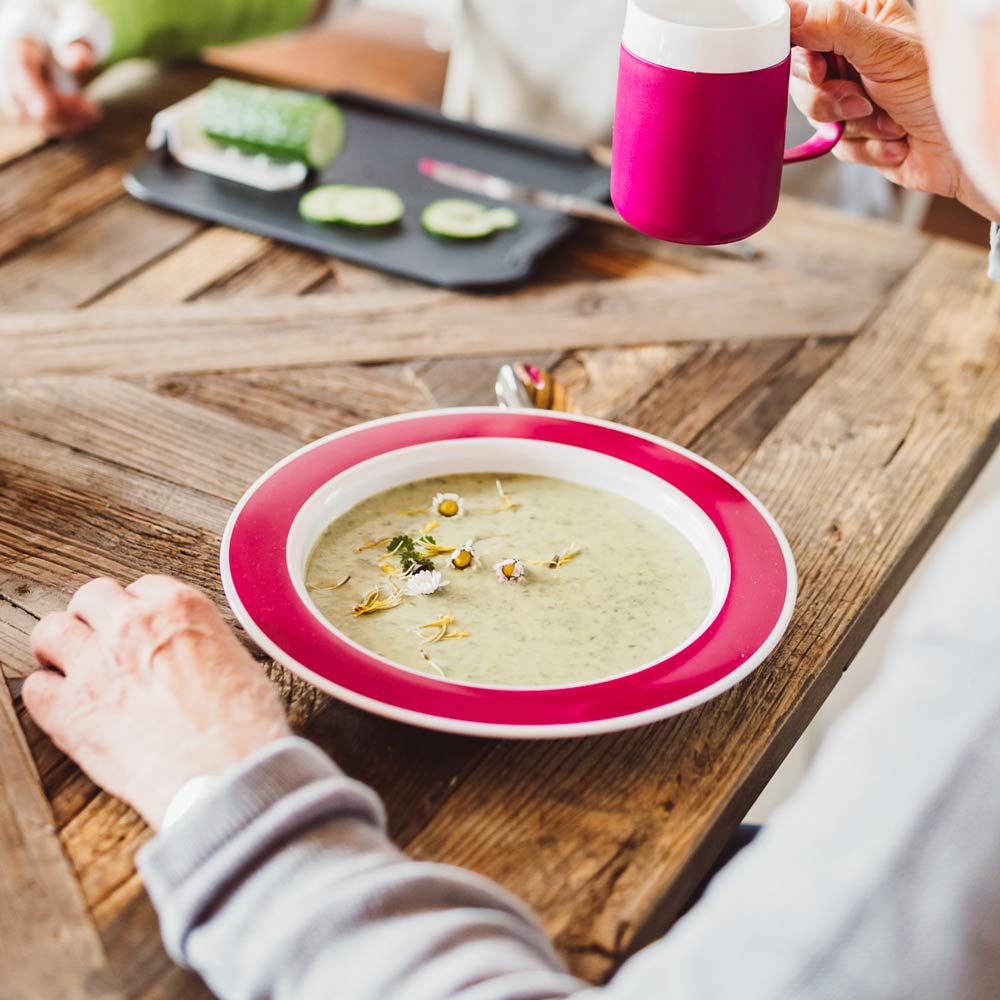 Large Plate with Sloped Base
Special plate with sloped base and non-slip ring.
Unfortunately currently sold out, soon available again
Product number:
M921-7v860
Product information "Large Plate with Sloped Base"
three functions in one: plate, plate rim elevator and anti-slip mat
slanted inner base, unobtrusive overhang and anti-slip ring support eating
Bisphenol-A-free (BPA-free), durable, 100 % recyclable
dishwasher safe, microwaveable, food safe
sustainable reusable tableware, 100 % Made in Germany
Area:

Eat one-handed

, Impaired vision

, Shaky hands, clammy hands, stiff fingers

Diameter:

27 cm

Features:

Break Function

, Sloped Base

Height:

3 cm

Material:

SAN

Use & care:

BPA free

, dishwasher safe

, food-suitable

, microwaveable
Tableware for every diseases

Eating quickly becomes a real challenge when the second hand is missing. That's why the innovative plate with tilt trick made of premium plastic hides special functions behind its attractive exterior: A sloping inner base, which is bevelled towards the edge of the plate, ensures that the food reaches the fork or spoon more easily, so that it is also possible to eat with one arm. It is very suitable for main dishes as well as soups and is also ideal as an eating aid for children. This dining plate with auxiliary function is a special eating aid for seniors or people with handicaps, one-armed eating, in care, and for illnesses such as
stroke
, Alzheimer's,
dementia
,
Parkinson's
and
multiple sclerosis
.
Firm stand

Eating with physical limitations or only one hand is not so easy without pushing the dishes in front of you. This is where the braking trick comes into play: an integrated anti-slip ring is inconspicuously hidden under the base of the plate. Together with an inconspicuous overhang, it ensures that the plastic plate does not slip during eating.
Three functions in one

All in all, the plate with tilt trick combines three products in one: plate, plate edge raiser and anti-slip table set. This makes it possible for people with physical disabilities to eat independently without the tableware looking different from the rest of the service.
Reuse instead of throwing away.
Disposable cups like paper cups produce enormous mountains of waste. We want to change that, because we are reusable professionals. With the innovative, reusable coffee to go cup made of sustainable reusable plastic, we avoid waste before it is created. All ORNAMIN reusable products are recyclable and 100% Made in Germany. Honestly sustainable.