Coffee 2GO
---
Sustainable on the go.
Small, medium or large. With lid, without lid, single-coloured or colourful. With our coffee 2GO cups you are individual and sustainable at the same time. Mix & match them just the way you like it. All cups are long-lasting and 100% recyclable: the truly sustainable reusable alternative to ceramic or bamboo cups. Use them for muesli, yoghurt, snacks and small portions of food, put the lid on and take it with you on the go. Keep it in the fridge and reheat your food directly in the cup in the microwave. Wherever you are, take your reusable cup with you and help save on disposable waste.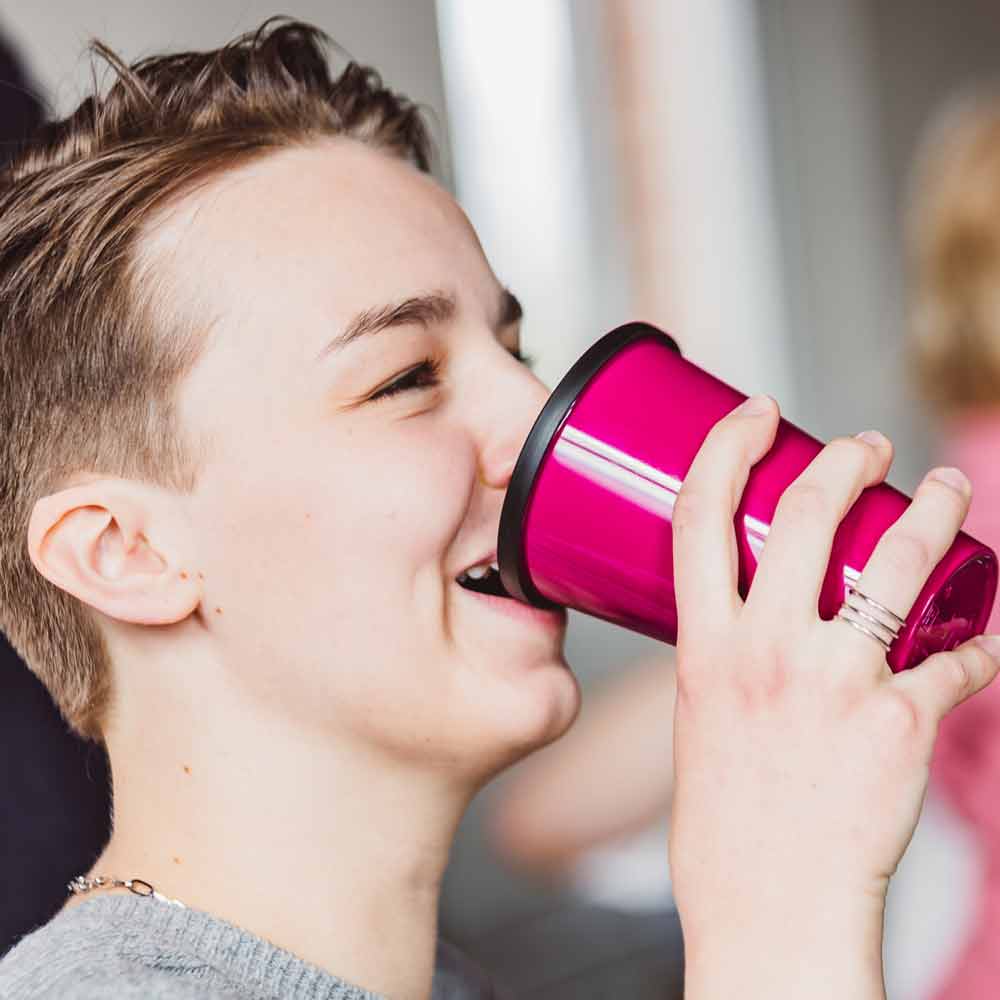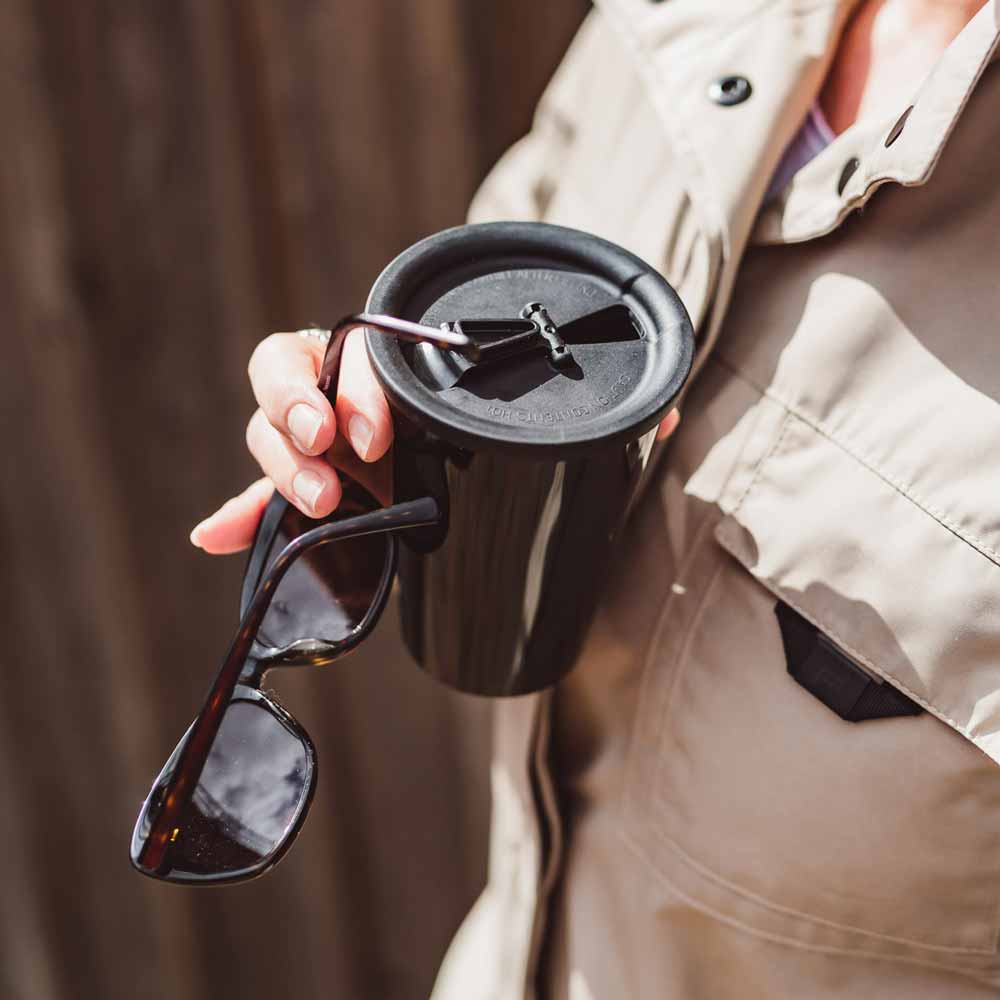 Reusable cups instead of disposable takeaway cups
The stable ORNAMIN coffee 2GO reusable cups are perfect for on the go when driving or going to the office. Hot drinks such as coffee, tea or cocoa can be easily filled up at any coffee machine, bakery or petrol station and taken away. Also ideal as tea 2GO, smoothie 2GO, iced tea 2GO or cocktail 2GO.
The alternative to porcelain, ceramic, glass or bamboo
In contrast to porcelain, glass or ceramic, ORNAMIN cups made of high-quality plastic are easier to handle because they do not get so hot. They are also very light and do not break easily. According to a test by Stiftung Warentest, bamboo mugs contain harmful substances that pass into the drink when heated - even by hot coffee - and are therefore not suitable for microwaving. The ORNAMIN coffee 2GO reusable cups, on the other hand, are free of harmful substances and can be heated in the microwave without hesitation.