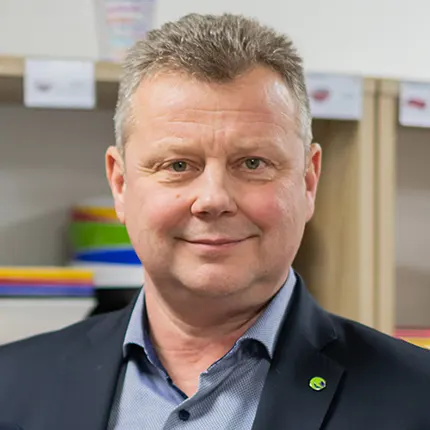 Dr. Holger von der Emde
Managing Director
Dr. Holger von der Emde was born in Marburg in 1964. There he started his diploma course in chemistry which he continued in Würzburg and Göttingen and completed with a doctorate. Before being employed as the director of ORNAMIN in 2001, he was the purchasing director and authorised representative at BASF as well as member of the management team at Geberit. In 2013 he acquired the majority stakes of ORNAMIN and is the managing director since then.
Milena von der Emde
Member of the Executive Board - Shareholder - Productmanagement & Online
Milena von der was born in Bad Saulgau in 1999. She studied biochemistry in Göttingen from 2017 to 2020 and is finishing her studies with a Bachelor's degree. She has been responsible for product management at ORNAMIN since 2020. In 2021 she acquired the first 10% of the company shares and in 2022 another 15% were added. Since 2022, she has also been responsible for the company's online presence.
Sina Appelt
Senior Vice President – Supply Chain Management and Technology
Sina Appelt was born in Minden in 1984. She is an industrial management assistant, specialised industrial management assistant for purchase and logistics as well as a diploma holder in business administration. She worked as a lean & kaizen manager at Drabert GmbH and has consulted companies as a business consultant regarding lean & kaizen. Since 2015 she accompanies ORNAMIN on its way to become a lean company and has the overall responsibility for the departments supply chain management and technology.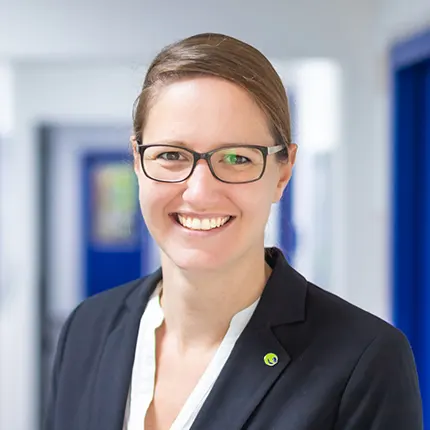 Anne - Christin Matthes
Member of the Executive Board - Quality Management and Controlling
Anne Matthes was born in Burg in 1985. She studied maths and physics in Hanover. She began her career at ORNAMIN as a divisional manager in Supply Chain Management and then started to build up ORNAMIN's B2C trade. In 2020, she became a member of the management team and is responsible for quality management and controlling.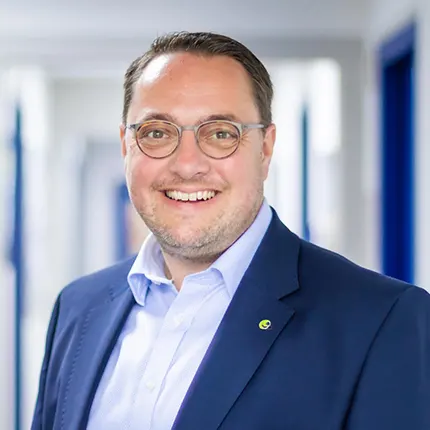 Sören Müller
Member of the Executive Board – Finances, HR & IT
Sören Müller was born in Minden in 1975. After his training as a banker and extra-occupational studies in business administration, he spent ten years at Dresdner Bank AG as a corporate client advisor. He is also a certified career counsellor. Since 2005, he has been an authorised signatory at ORNAMIN and, as a division manager, is responsible for the corporate management of finance, human resources and IT, and within the management especially for the topic area of finance.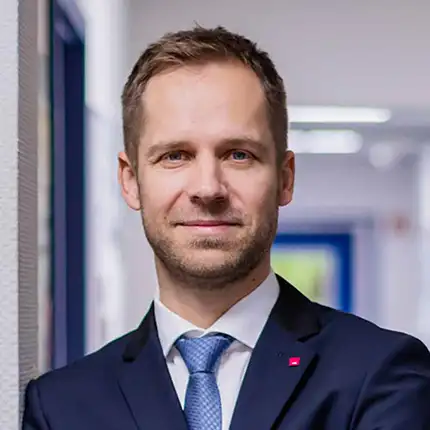 Marc Philipp Bodfeld
Managing Director
Instore-Marketing
Marc Philipp Bodfeld was born in Bielefeld. He was responsible for domestic sales at Wellmann Küchen for six years and completed his degree in business administration at the Ostwestfalen-Lippe Academy of Administration and Economics while working. From 2008, he worked at the subsidiary Instore-Marketing GmbH as regional sales manager and key account manager until he was finally appointed deputy managing director. With the merger of Instore-Marketing GmbH with the parent company ORNAMIN, he was given responsibility for the Instore-Marketing division.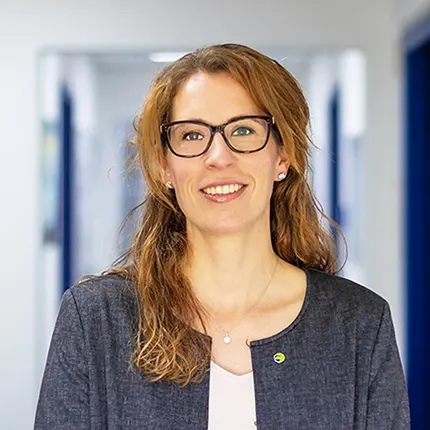 Natalie Dobler
Sales Department ORNAMIN
Natalie Dobler was born in Stuttgart in 1977. After studying business administration at the Stuttgart University of Cooperative Education, she worked for six years as a marketing officer at M+W Zander in Stuttgart. In 2006, she joined ORNAMIN to build up the Tableware Division and, as Sales Manager, has since been a mainstay in successfully establishing the ORNAMIN brand at home and abroad.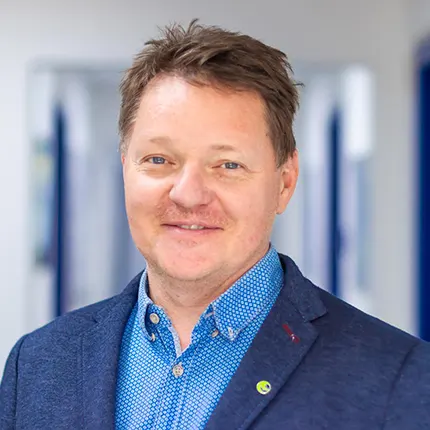 Thorsten Erdelt
Head of Research & Development
Thorsten Erdelt was born in Minden in 1965. After training as an inland waterway skipper, he acquired captain's certificates for the Weser, Elbe, Rhine and canals. In 1990, he turned his hobby of metal into his dream job by retraining as a tool mechanic at ORNAMIN. As an industrial foreman in metal, he took over the management of metalworker training, later the management of jigmaking, toolmaking, design, research & development and finally the management of the technology division. His areas of expertise include engineering, article and tool design, project management and 3D printing. Since 2022, he has increasingly focused on product development at ORNAMIN.
Tom Gnieser
Head of Strategic Purchasing
Tom Gnieser was born in Bückeburg in 1998 and completed his training as an industrial clerk at ORNAMIN in 2019. He then worked in sales for the Instore division in the office and field sales until 2021. He then took over strategic purchasing for ORNAMIN and continues to develop in this area.
Olga Quiring
Head of Production Control
Olga Quiring was born in 1987 in Orenburg, Russia, she came to Minden with her family in 1993. In 2008, she began a dual study programme in cooperation with ORNAMIN for LCMS (Literary, Cultural and Media Studies) and Economics in Siegen. She successfully completed her studies in 2011 and worked at ORNAMIN until 2013 in the in-store sales department. After her parental leave, she returned to the office in 2017. In 2019, she started in production planning and took over as head of production control in 2020.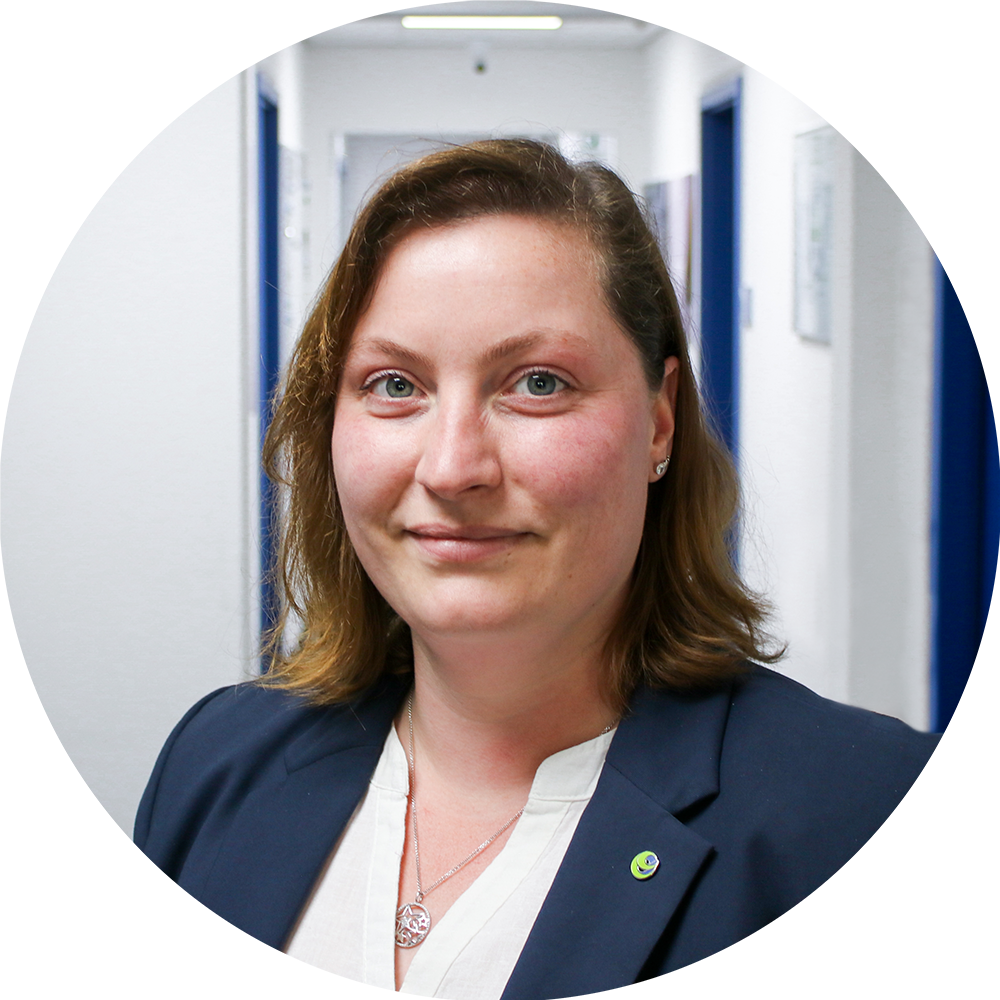 Kira Solinske
Head of Quality management
Kira Solinske was born in Minden in 1989. In 2006, she began her training as an industrial mechanic in toolmaking at ORNAMIN. After successfully completing her training, she worked in the area of machine and tool maintenance and in jig construction from 2010 to 2011. She then took over the management for assembly and printing at ORNAMIN. After 9 years, she moved to production control in 2020 and took over the master data maintenance of the ERP system. In 2021, the area of responsibility expanded to include various controlling topics. Since 2022, Kira Solinske has been in charge of quality management, including the environmental manager at ORNAMIN.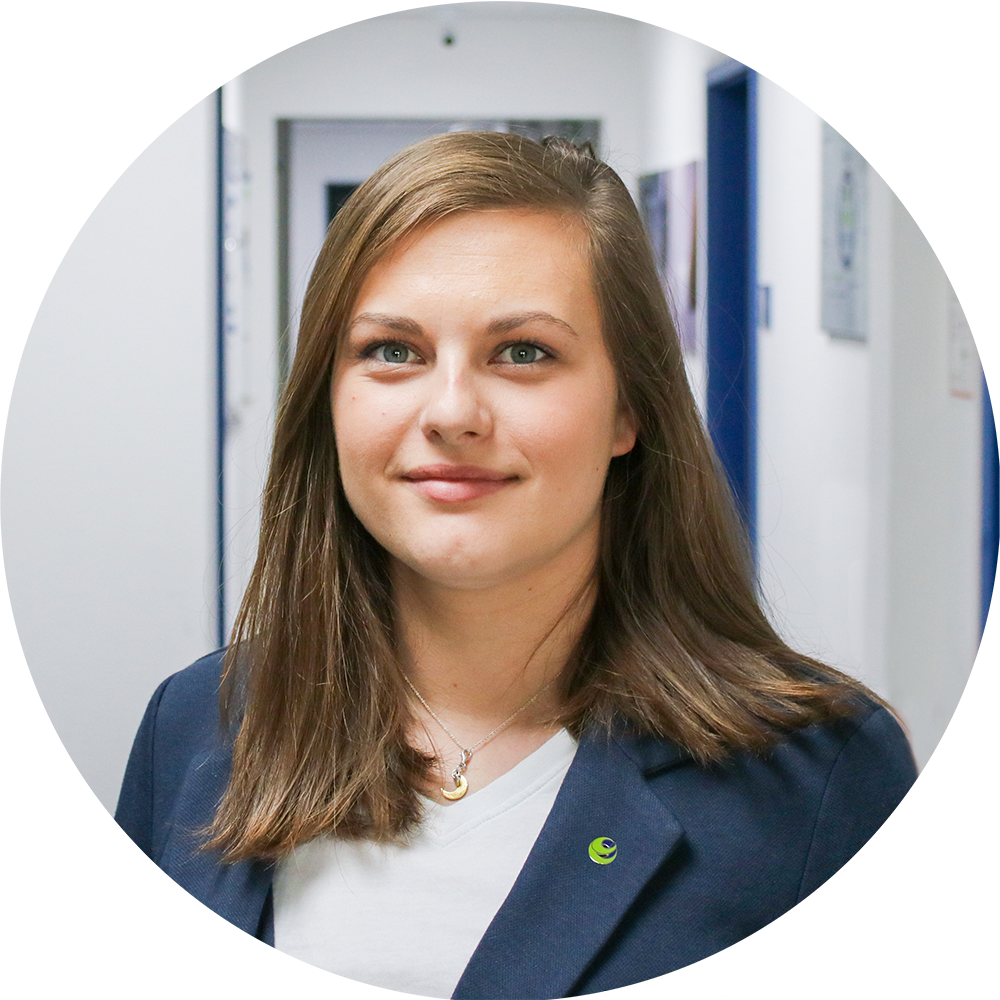 Alessa Trindade
Head of Production
Alessa Trindade was born in 1996 in Minden, she studied Business Administration and graduated in 2019 with a Bachelor, majoring in Human Resources. From 2019 until the end of 2020, she worked at ORNAMIN in the HR department until she joined the Supply Chain Management department in process optimisation. Since 2022, Alessa Trindade has been in charge of production and assembly at ORNAMIN.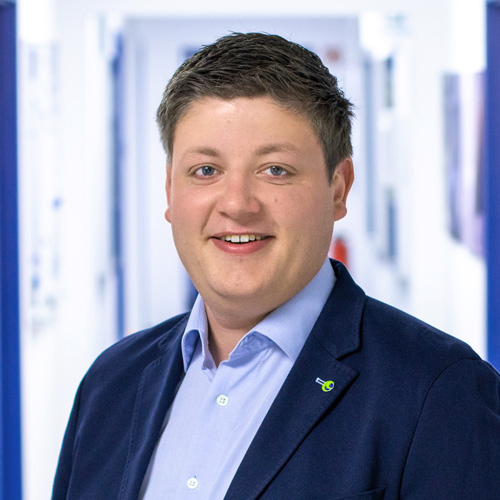 Marco Warkentin
Head of Technology
Marco Warkentin was born in Minden in 1991 and began his training as a process mechanic at ORNAMIN in 2007. After successfully completing his training, he went on to gain further qualifications as a master craftsman in plastics in Hanover and remained with ORNAMIN until 2014. After working as a shift supervisor at Polytec from 2014 to 2018, he returned to ORNAMIN in 2018. He took over the management of thermoplastics processing and in 2020 the management of the entire production. Since 2022, Mr Warkentin has been increasingly working his way into the topics of the Technology division in order to take it over.