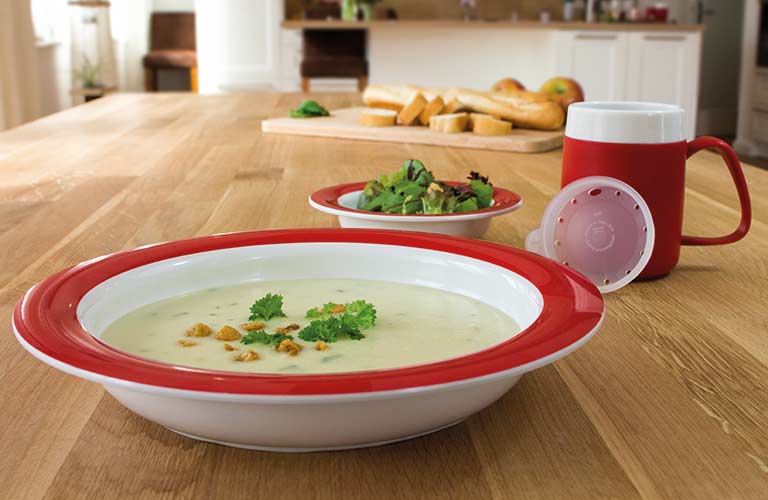 DEMENTIA AIDS
The Red Series
Discover the ORNAMIN dementia tableware "the red series". Dementia patients are still able to perceive the colour red even when vision is failing. It is also said to stimulate appetite. The dementia tableware encourages independent eating and drinking and makes everyday life of caring relatives easier.
The Red Series: useful aids for Alzheimer's disease
Disposable ban is coming
Sustainable Alternative
Equip your restaurant with our reusable tableware now, because the one-way ban is coming. We are reusable professionals.