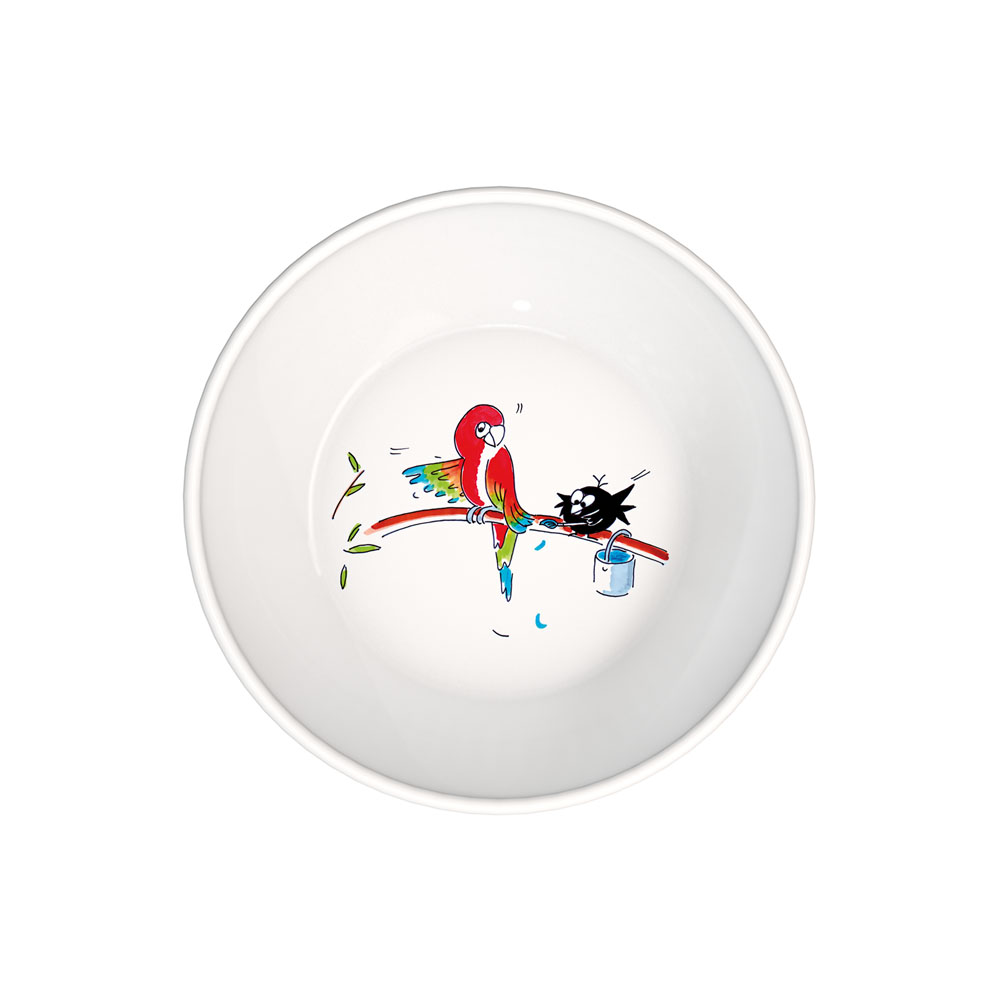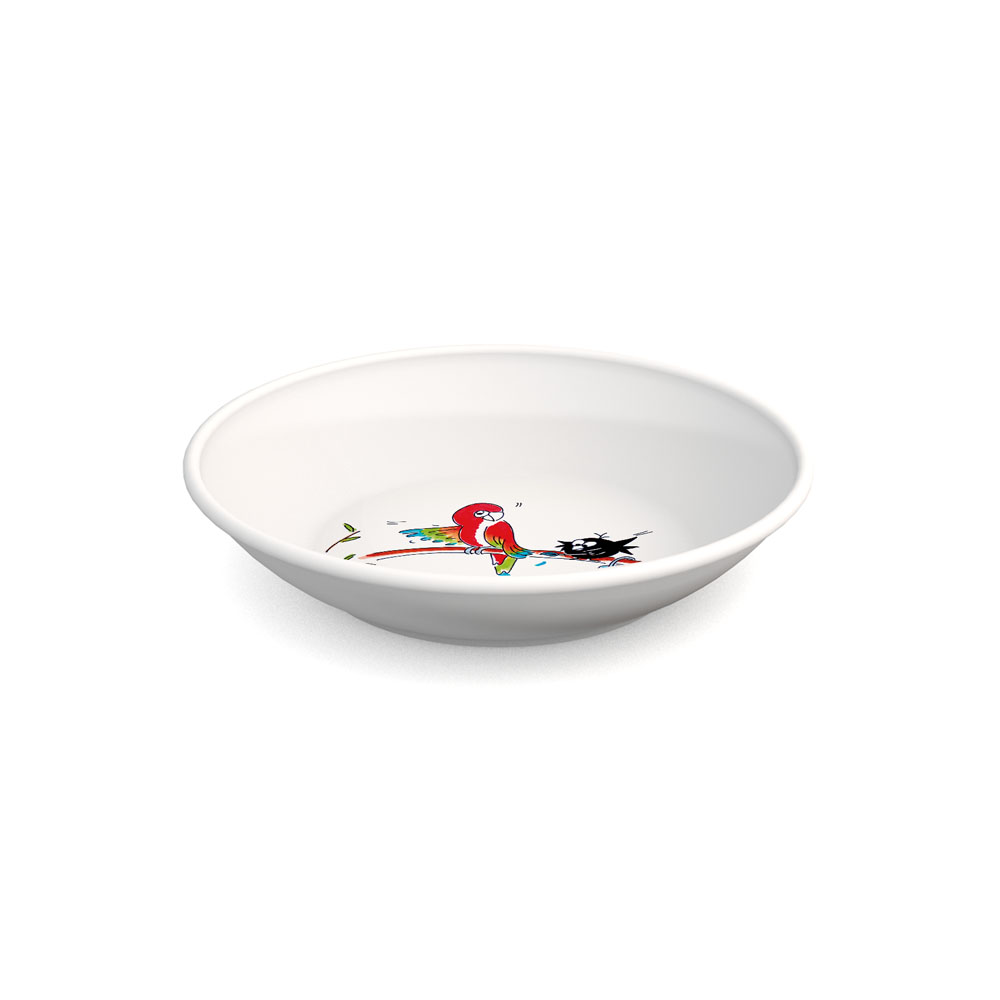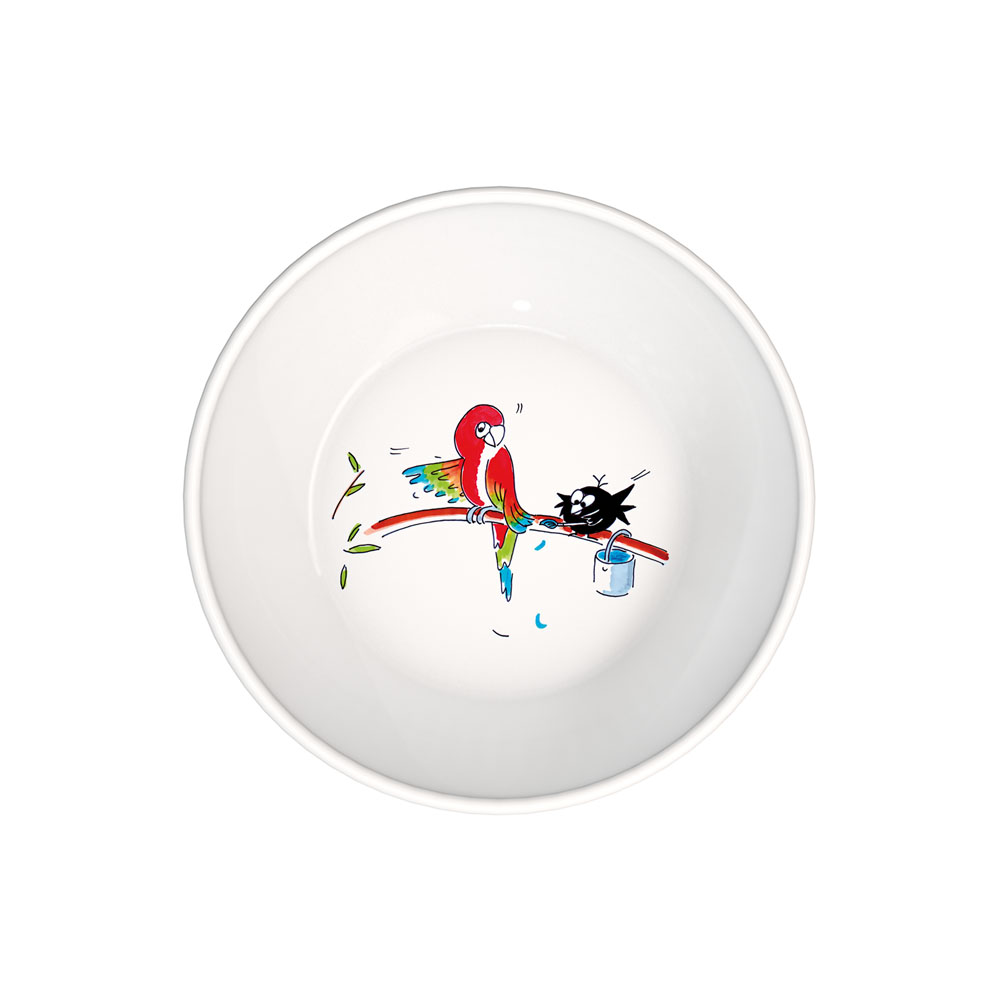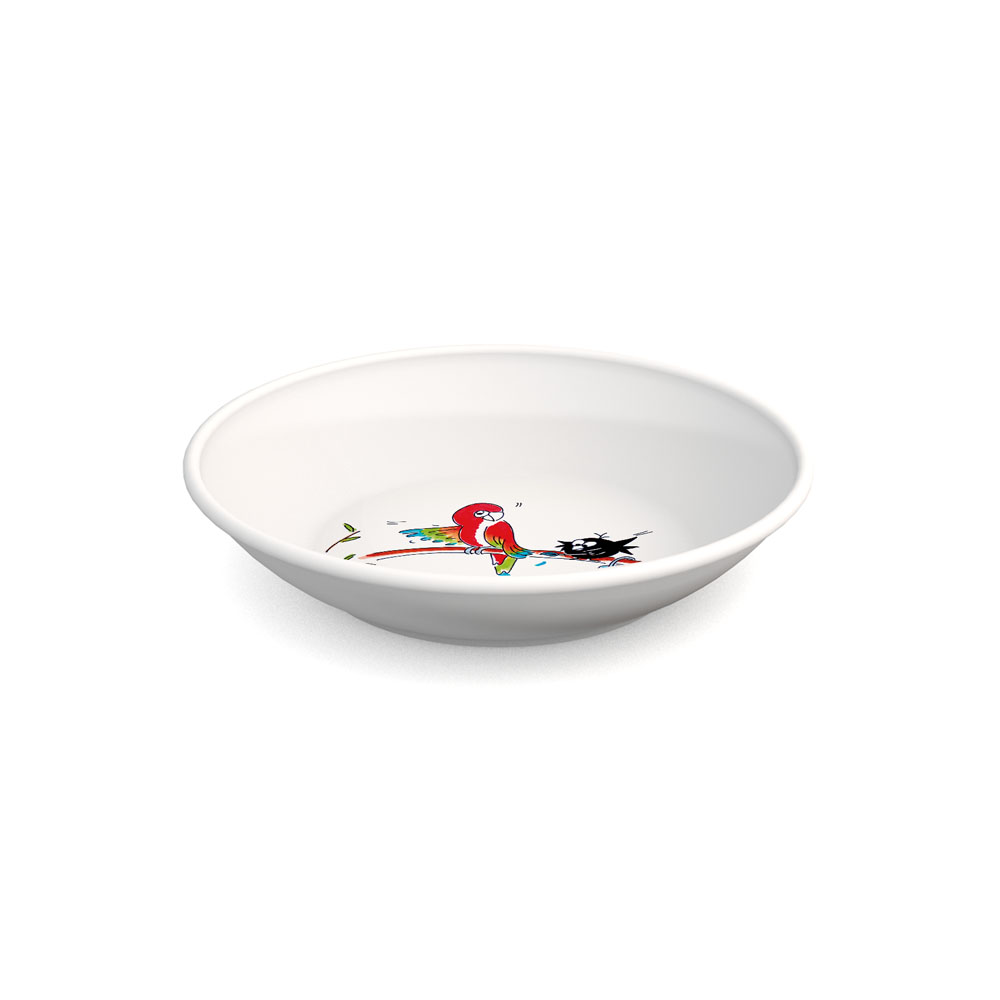 Small, deep plate in a puristic design for serving small portions or side dishes.
Product number:
M419-6v816
Product information "Soup Plate for children"
reusable, almost unbreakable
ideal for children, lightweight, visually similar to porcelain
Bisphenol-A-free (BPA-free), 100 % recyclable
food safe, dishwasher safe, not microwave safe
sustainable reusable plastic, 100 % Made in Germany
Capacity:

450 ml

Diameter:

1.8 cm

Height:

3.6 cm

Material:

Melamin

Series:

Puristic Design

Use & care:

BPA free

, dishwasher safe

, food-suitable

, not microwaveable

Weight:

150 g
Break-resistant and safe
Thanks to its uncomplicated shape and friendly children's motifs, the practical children's plate is ideal for everyday use, even in kindergartens, daycare centres and schools. Compared to glass or porcelain, the plate lasts much longer and can even fall to the floor. The most important thing: no broken pieces mean no injuries.
Smooth transition
The transition between the edge of the plate and the inner surface of the plate is smooth and completely without corners or edges. These soft, round transitions create a special harmony.
Ideal leisure tableware
Due to its light weight, the soup plate in purist design is an ideal travel companion for hiking holidays, picnics, camping or travelling with the camper van. In addition, the plate also cuts a fine figure at home as everyday tableware.
Matching series
Matching the deep plate with a diameter of 18.5 cm, there is another deep plate with a diameter of 15 cm (model 415), a flat plate (model 414), bowls (model 433 and model 435) and mugs (model 420) from the tableware series in purist design.
Matching tableware series
For every single tableware item, there is a matching series that you can find at our online shop. However, the plates, cups and bowls from all series can also be harmoniously combined with each other. Be inspired. (>> to the Puristic Design series)
Reuse instead of throwing away.
Disposable cups like paper cups produce enormous mountains of waste. We want to change that, because we are reusable professionals. With the innovative, reusable coffee to go cup made of sustainable reusable plastic, we avoid waste before it is created. All ORNAMIN reusable products are recyclable and 100% Made in Germany. Honestly sustainable.