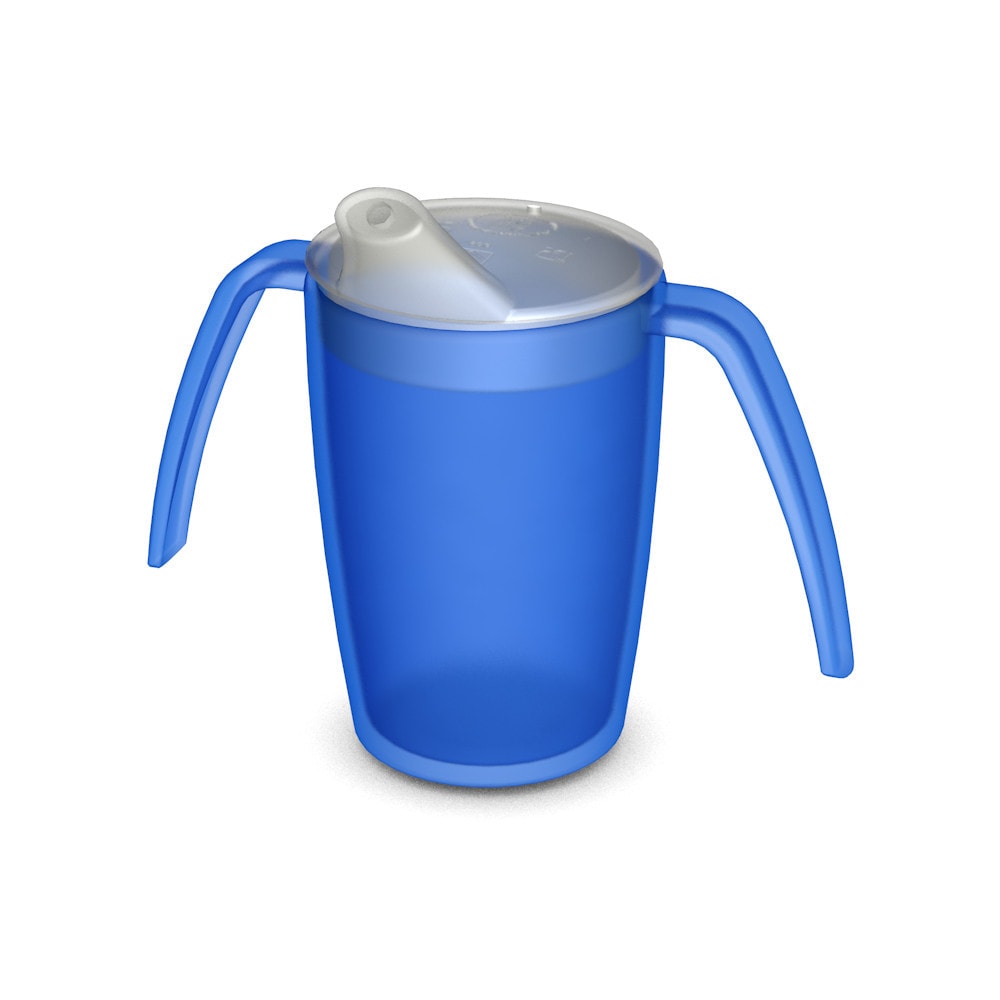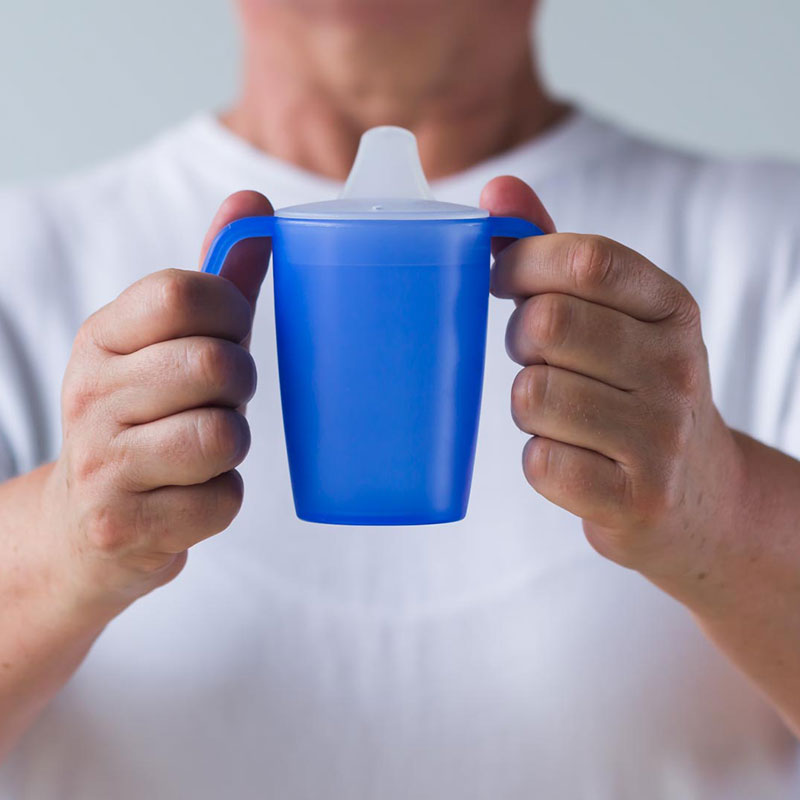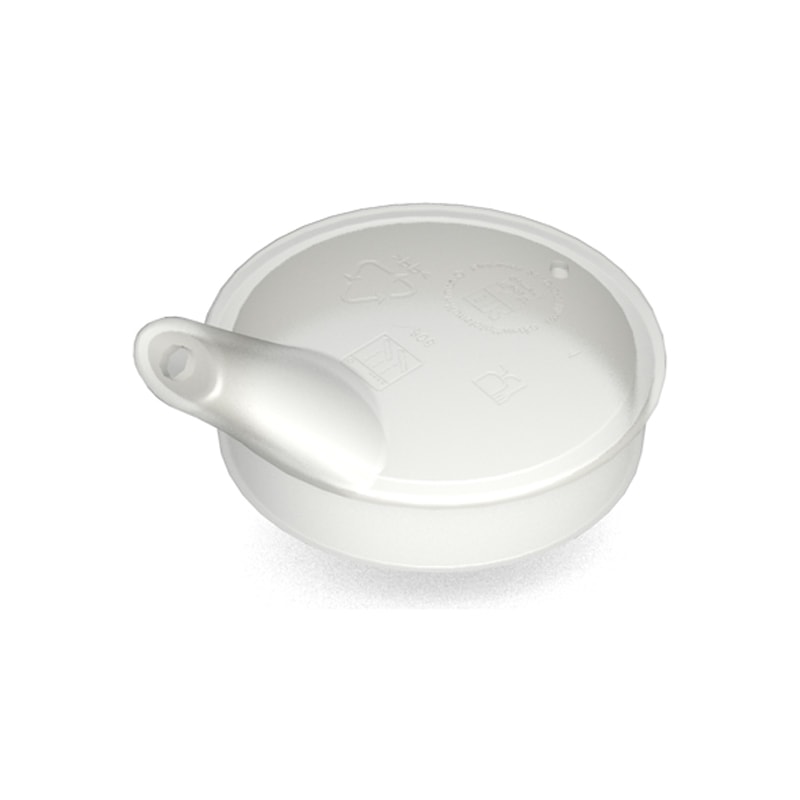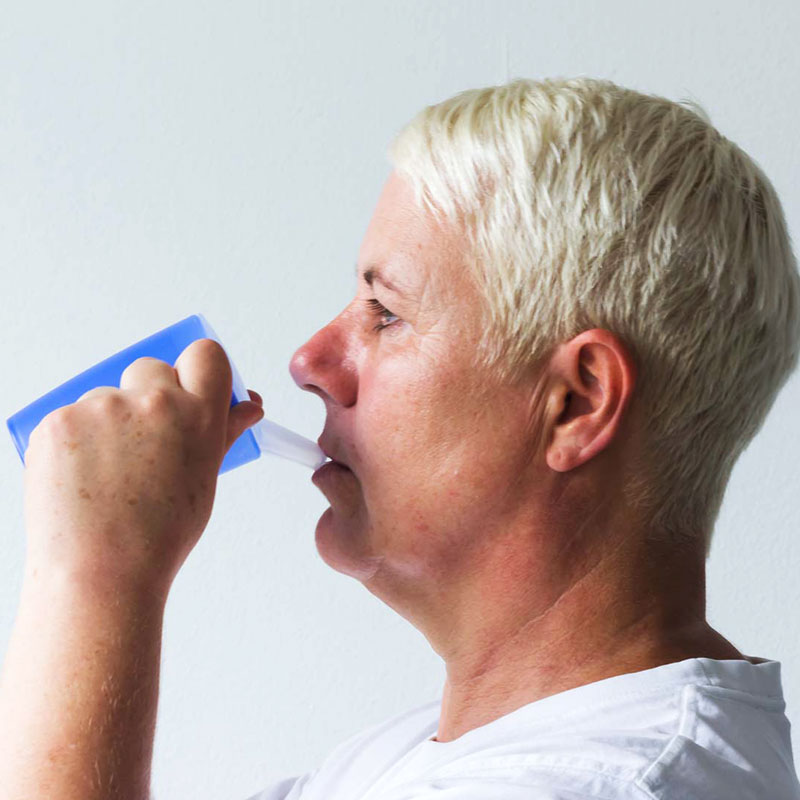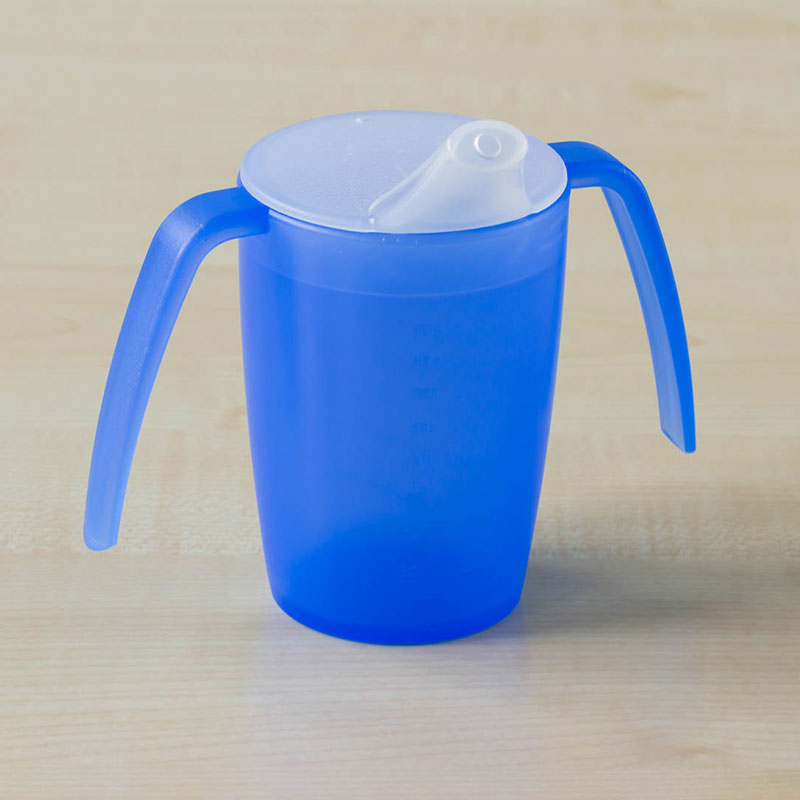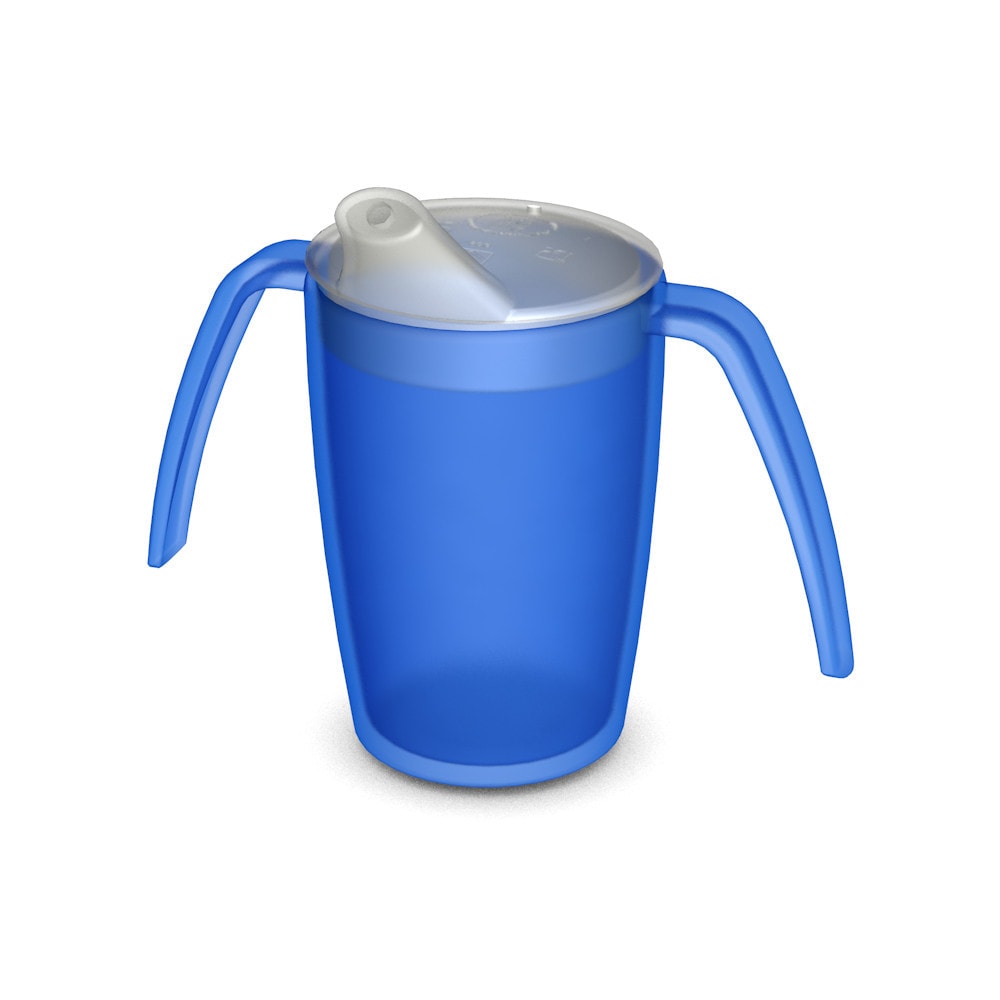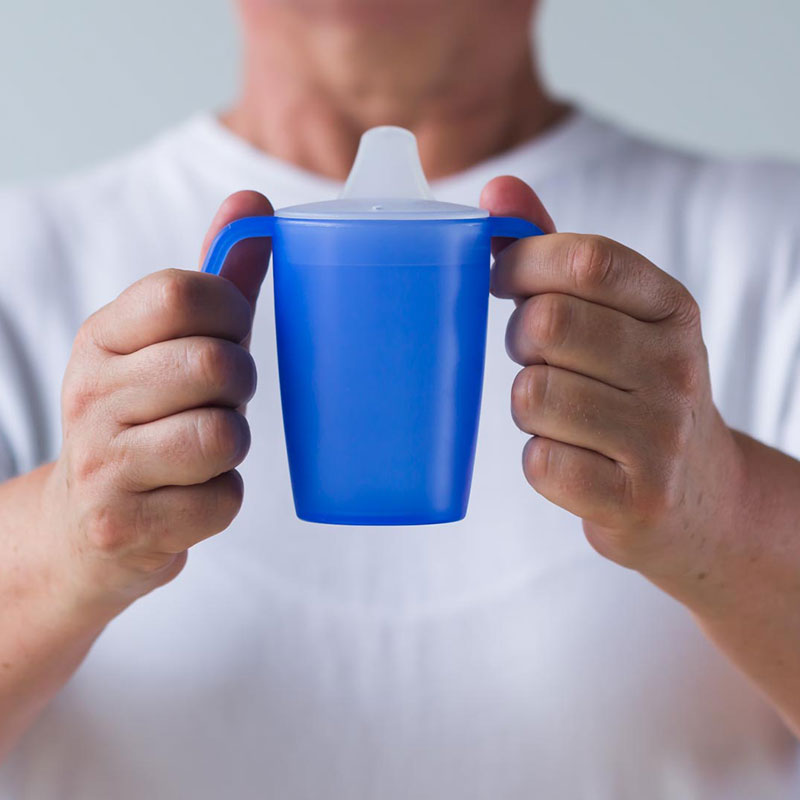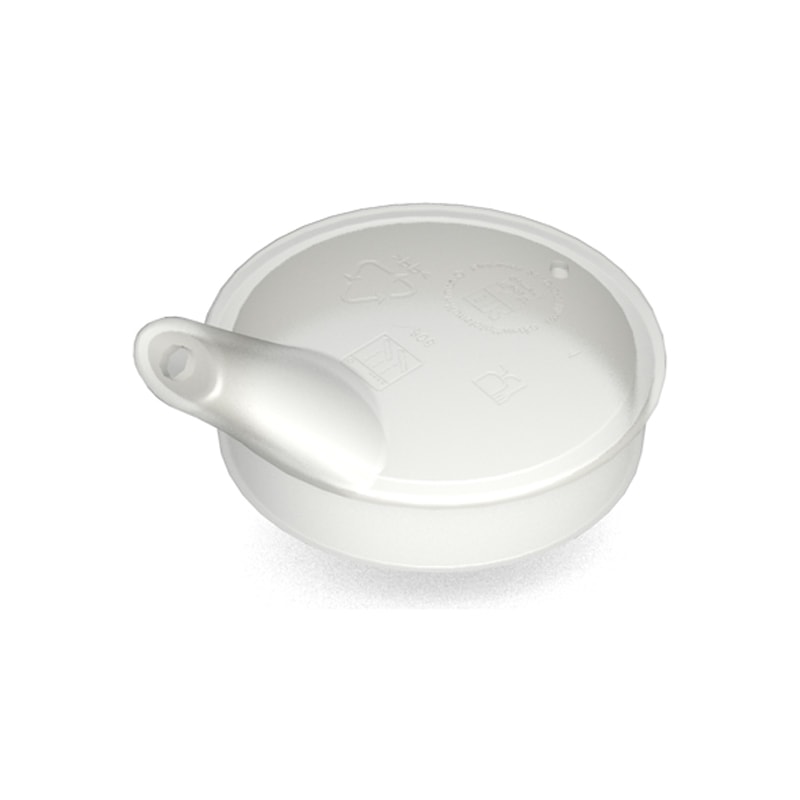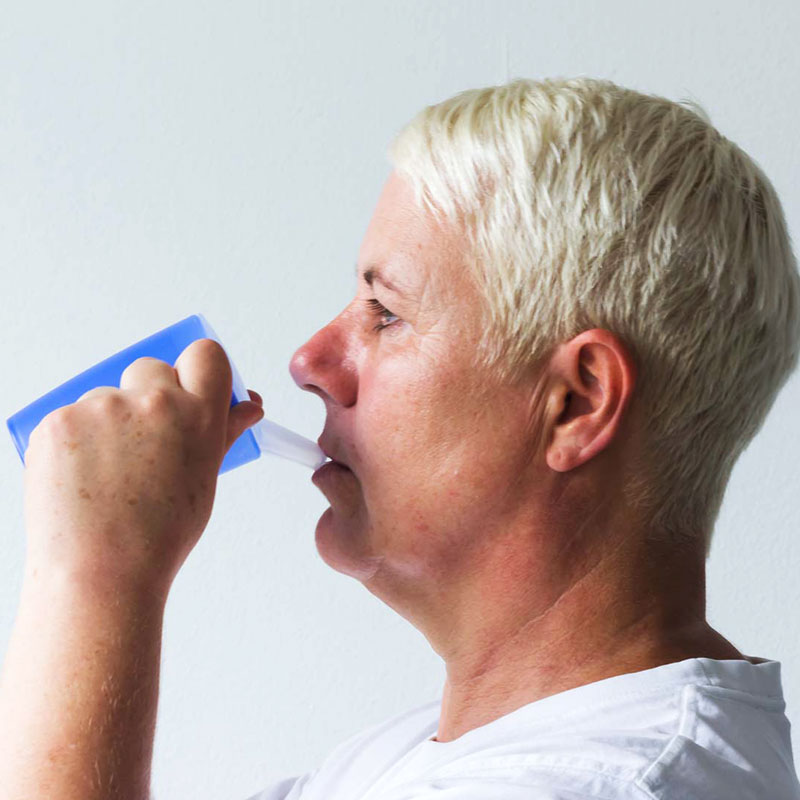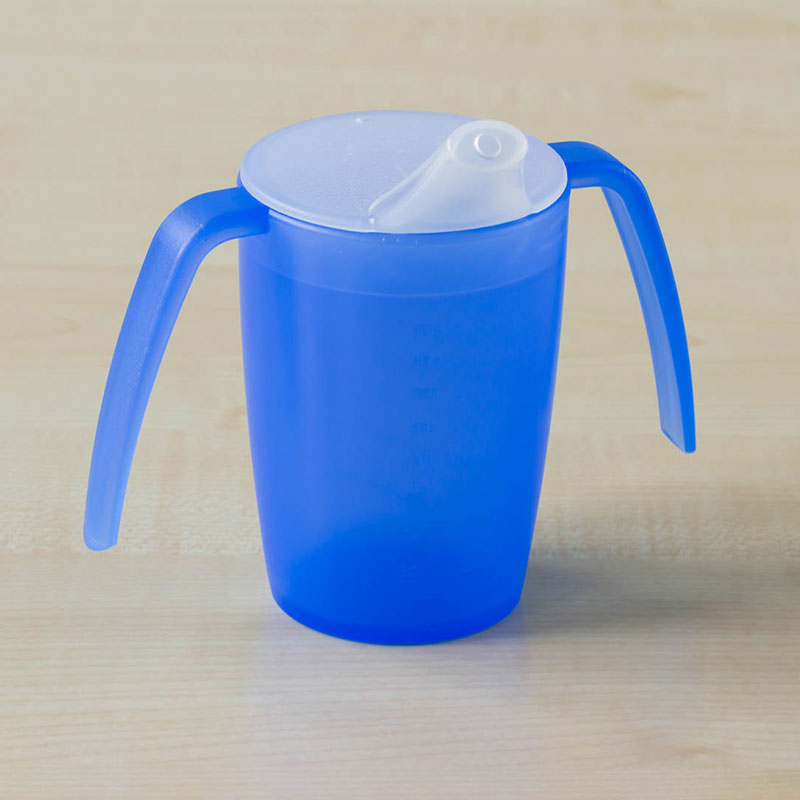 Two Handled Mug 220 ml with Spouted Lid
Two Handled Mug 220 ml with Spouted Lid
Available, delivery time 1-3 days
Product number:
S816-6v438
Product information "Two Handled Mug 220 ml with Spouted Lid"
two handles for extra grip during strong trembling
extra long spout: head hardly needs to be bent backwards when drinking
quick content check thanks to integrated scale
Bisphenol-A-free (BPA-free), dishwasher-safe, microwave-safe, food-safe
sustainable reusable plastic, 100 % Made in Germany
Area:

Neck complaints, dysphagia

, Shaky hands, clammy hands, stiff fingers

Capacity:

250 ml

Diameter:

7.1 cm

Features:

Internal cone

Height:

10 cm

Material:

PP

Use & care:

BPA free

, dishwasher safe

, food-suitable

, microwaveable

Weight:

65 g
Helpful care set

The set consists of the components - also available separately - 2-handle cup 220 ml (model 816) and drinking attachment small opening (ø 5 mm) (model 806).
Safe handling

With its two handles, the 2-handle cup offers safe and stable handling. It provides extra grip in case of strong tremors, for example, and with the scale on the inside of the cup, quick and easy content checks are easily possible. With a weight of just 60 g, the beak cup is also a real featherweight. Even if it should fall to the floor, nothing will break thanks to the break-resistant material.
Helpful scale for checking contents

Due to its filling capacity, the sippy cup offers space for lots of coffee, tea, juice or water. So that the nursing staff can easily and quickly check how much the patient has already drunk, there is a helpful scale on the inside. This makes it possible to check with just a quick glance whether the amount of liquid consumed is already sufficient or whether something more should be drunk.
Many colours for ward allocation

Available in five different colours, the special drinking aid not only makes time at the table more colourful, it can also be perfectly assigned to individual stations or people.
Tableware for every diseases

Being able to drink independently again despite a handicap not only promotes the independence of the person concerned, but also their self-esteem. The drinking attachment (ø 5 mm) fits a wide range of ORNAMIN cups and protects against spilling and spilling. The length of the spout is particularly helpful for people with restricted neck movement, as it means that the head hardly has to be bent backwards when drinking. In addition, the drinking lid gives people with handicaps more security when drinking and helps small children learn to drink from the glass or cup. This makes the cup a practical everyday aid for seniors, in nursing care, for illnesses such as
stroke
, Alzheimer's,
dementia
,
multiple sclerosis
,
Parkinson's
and for people with swallowing disorders / dysphagia.
The drinking lid and the cup are dishwasher safe and microwaveable.
Reuse instead of throwing away.
Disposable cups like paper cups produce enormous mountains of waste. We want to change that, because we are reusable professionals. With the innovative, reusable coffee to go cup made of sustainable reusable plastic, we avoid waste before it is created. All ORNAMIN reusable products are recyclable and 100% Made in Germany. Honestly sustainable.