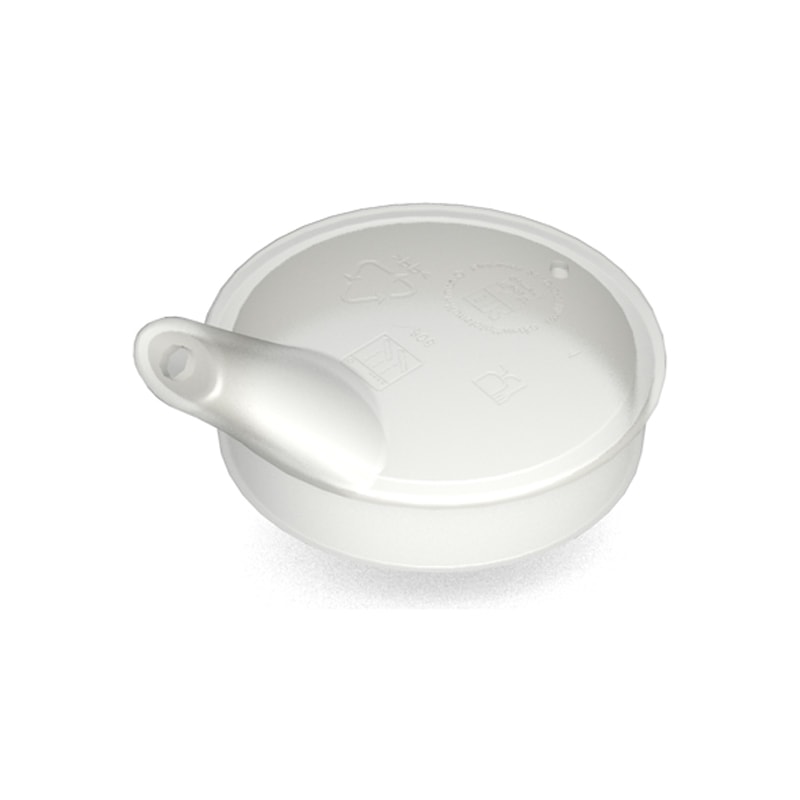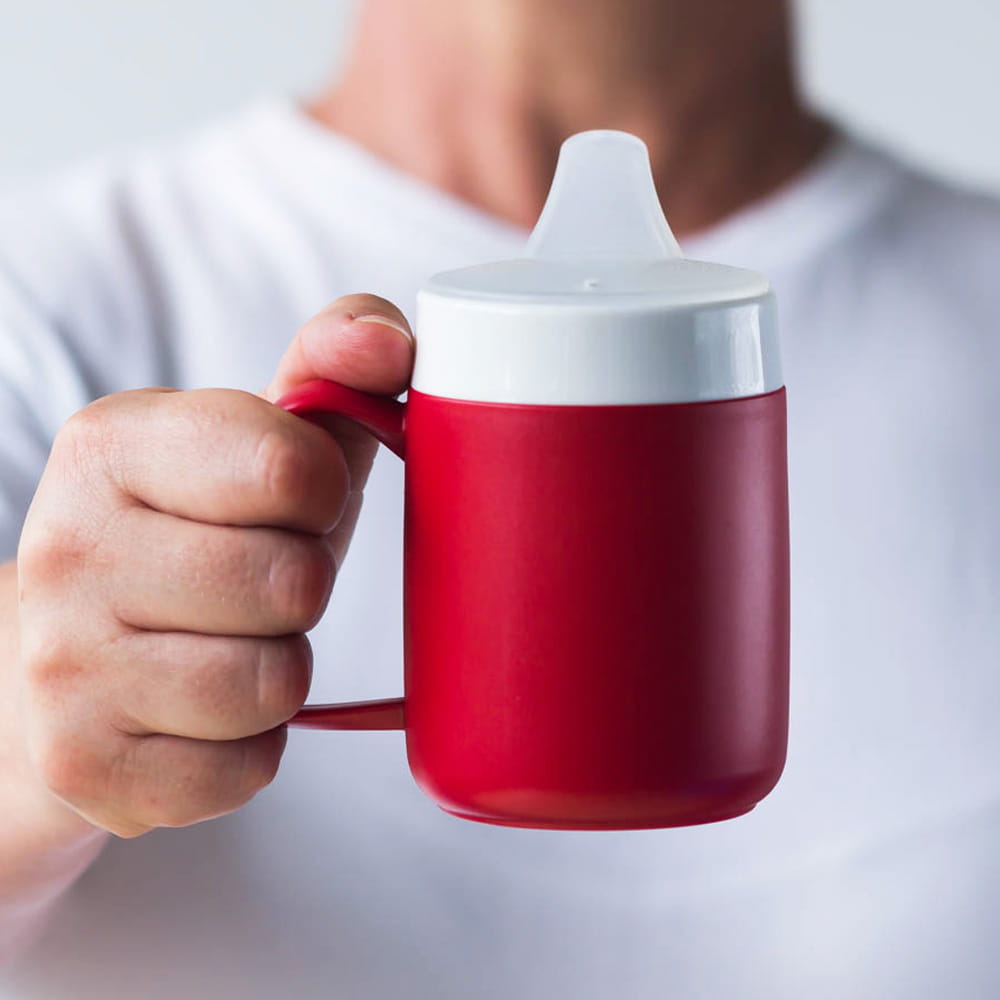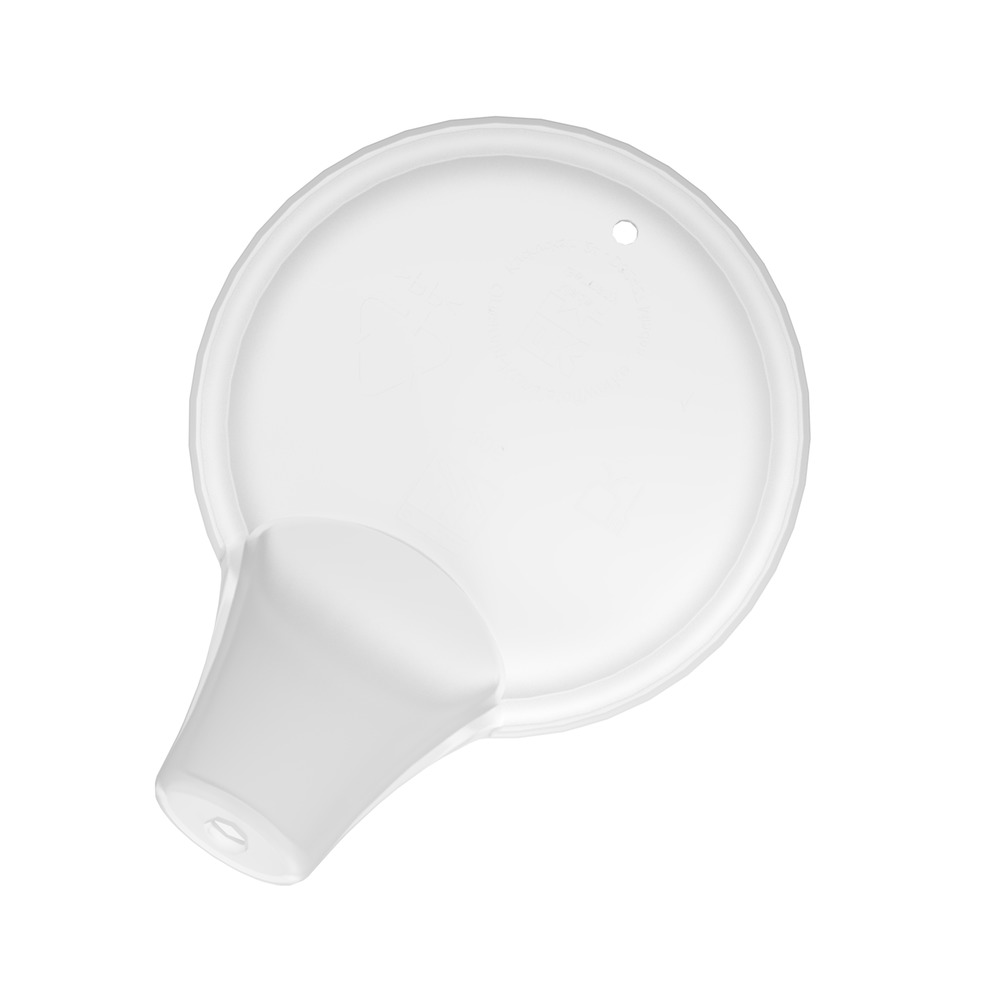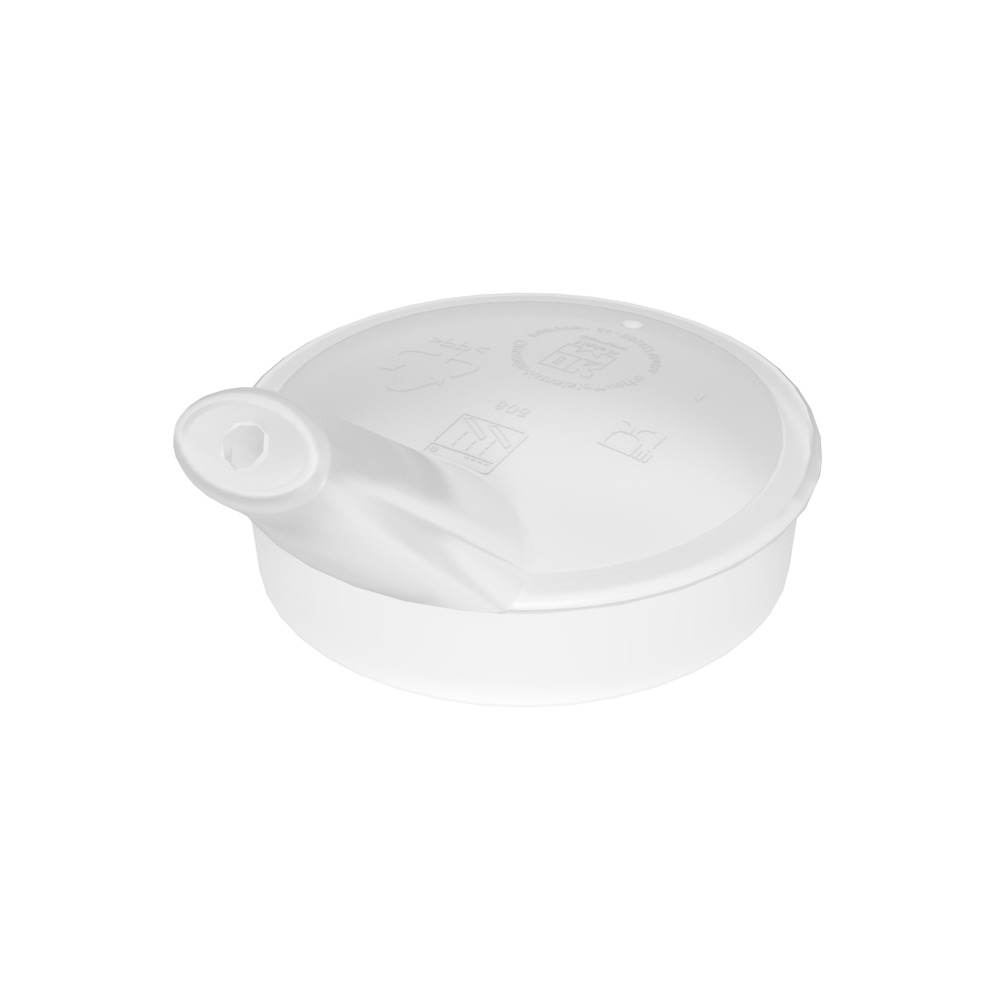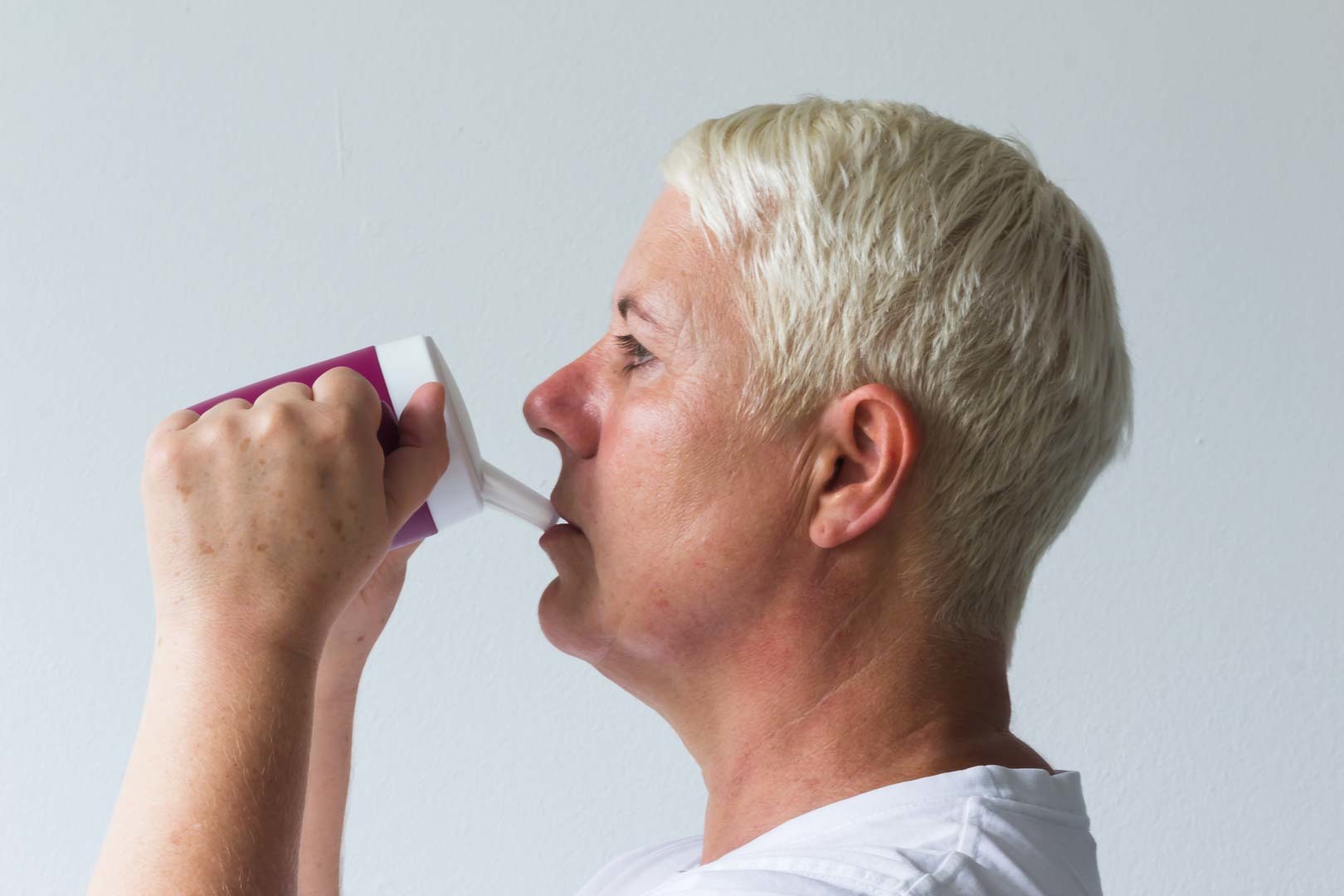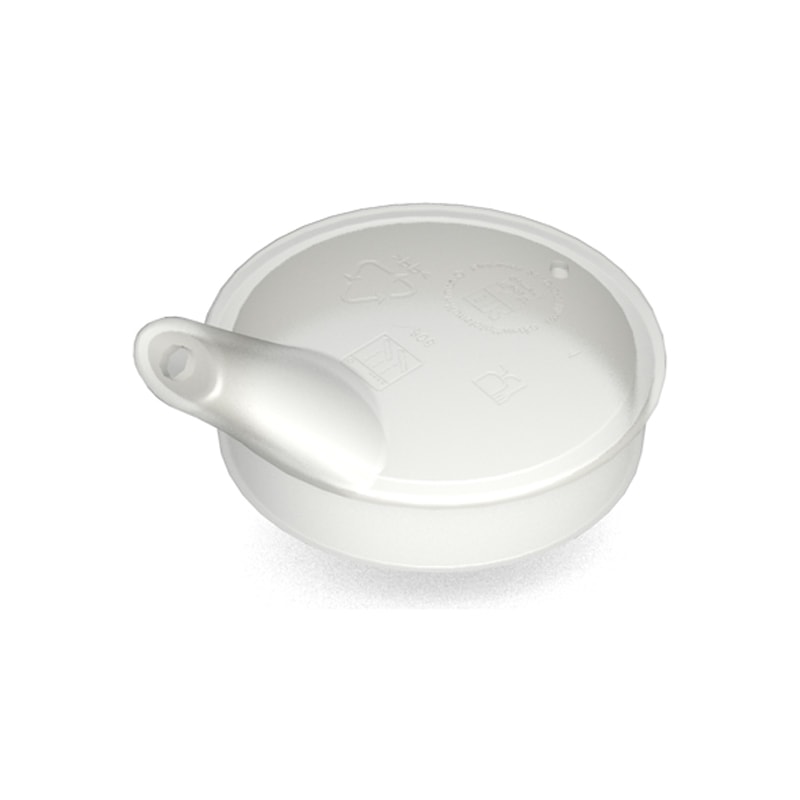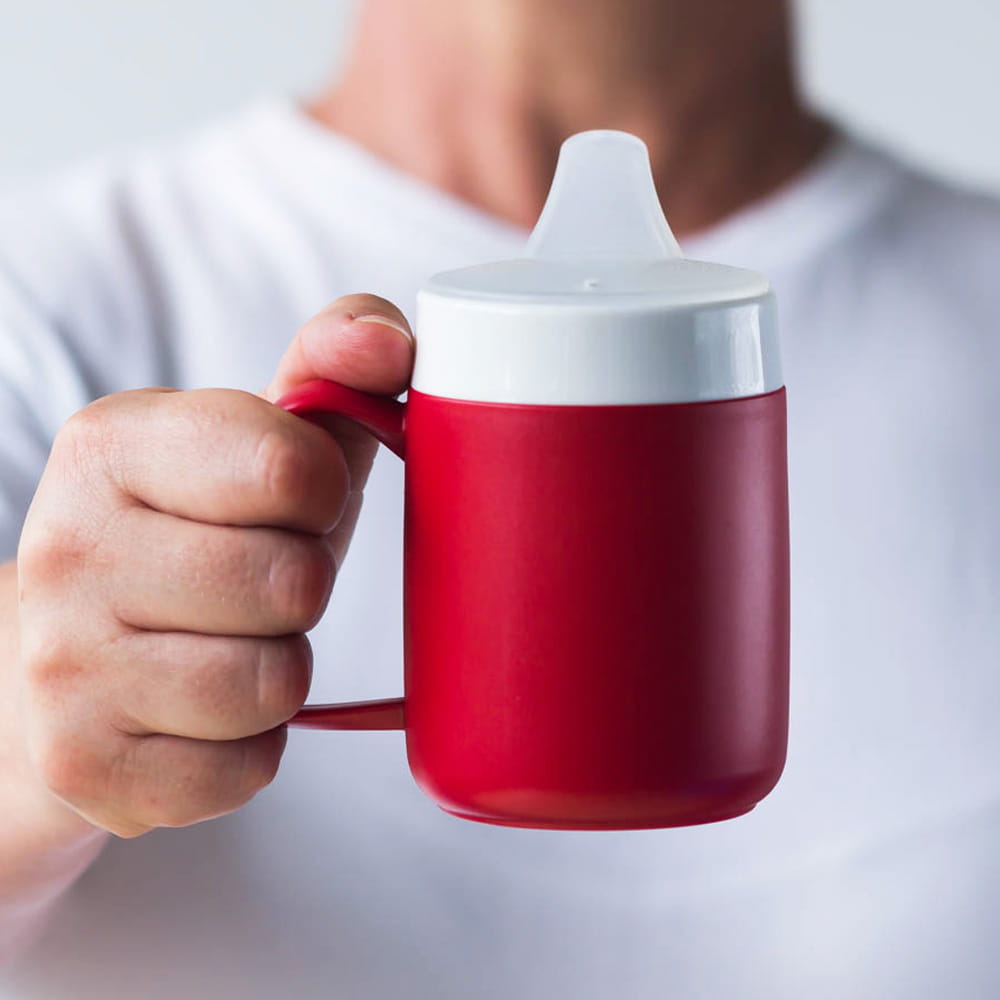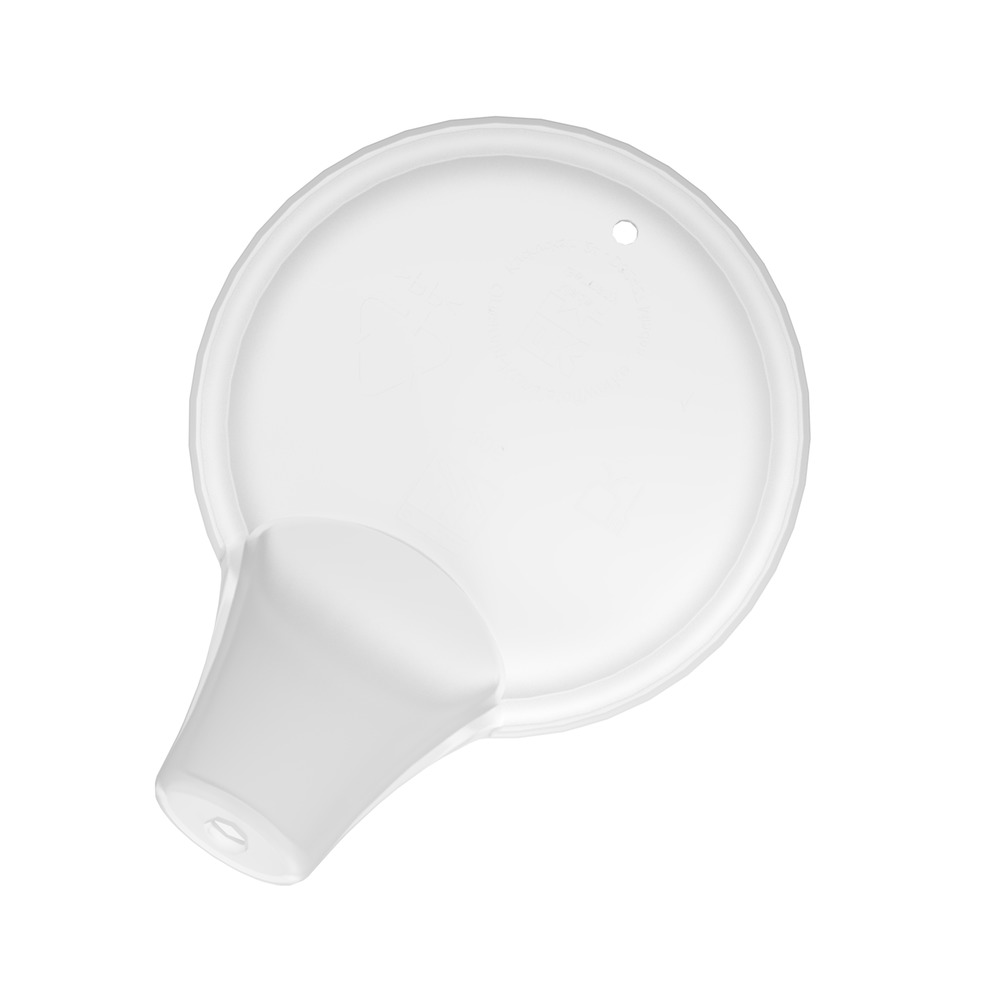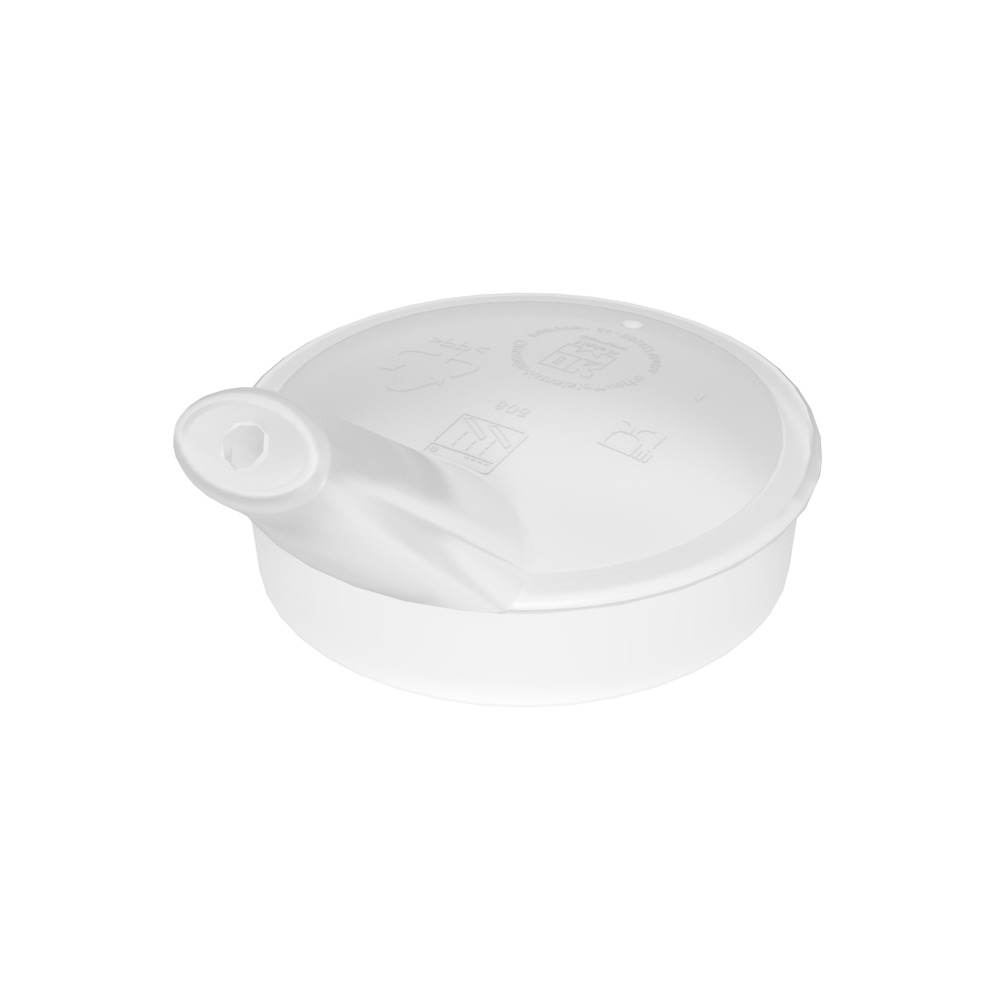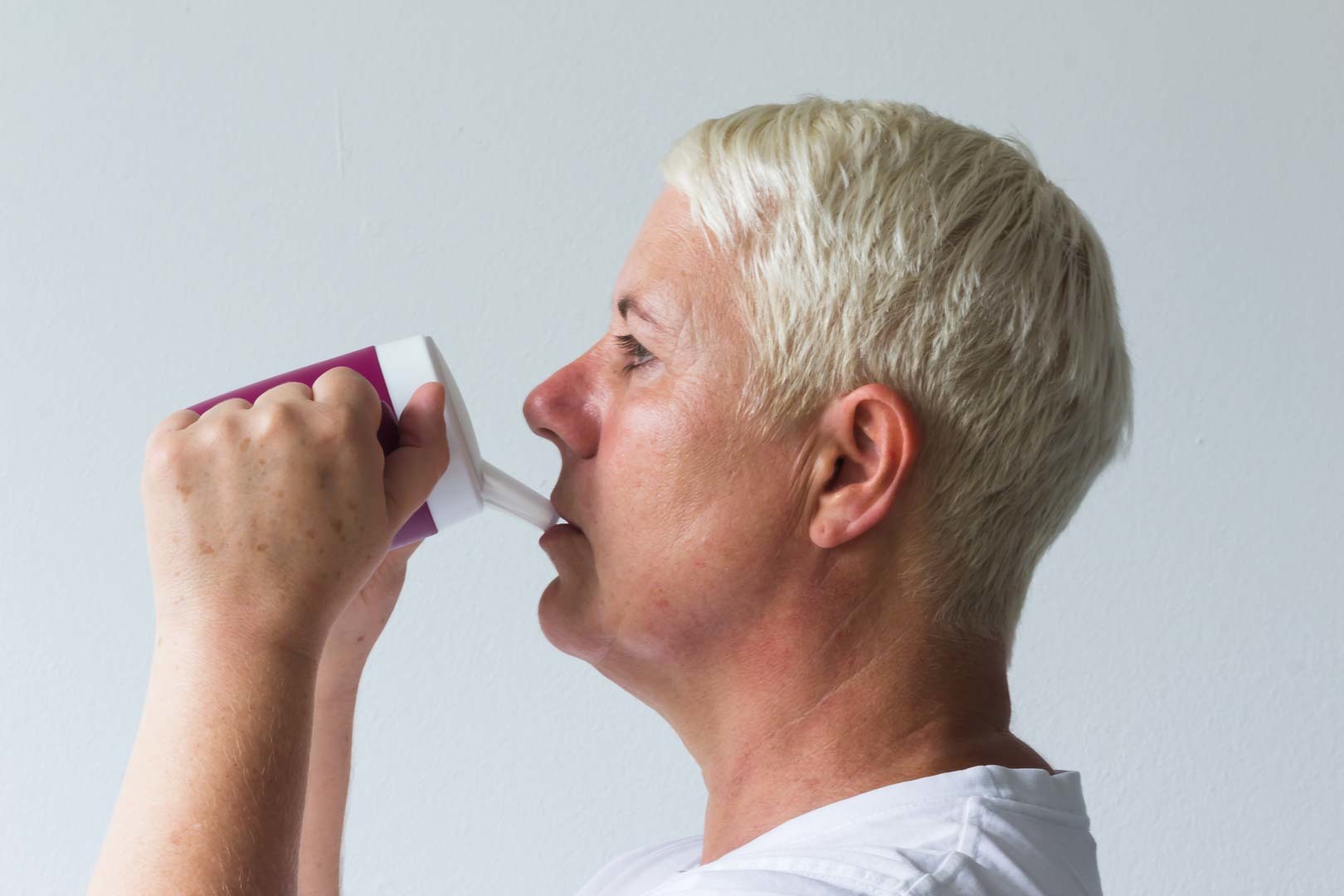 Spouted lid for ORNAMIN mugs model 206, 207, 805, 815, 816, 820 and 905.
Product number:
M806-1v184
Product information "Spouted Lid small opening"
drinking lid with small opening (ø 5 mm) for liquids
extra long spout: head hardly needs to be tilted backwards
Bisphenol-A-free (BPA-free), dishwasher-safe, microwave-safe, food-safe

suitable for ORNAMIN cups model 206, 207, 805, 815, 816, 820, 905
sustainable reusable plastic, 100 % Made in Germany
Area:

Neck complaints, dysphagia

, Shaky hands, clammy hands, stiff fingers

Diameter:

7.1 cm

Material:

PP

Use & care:

BPA free

, dishwasher safe

, food-suitable

, microwaveable

Weight:

15 g
Tableware for every diseases

The drinking spout (ø 5 mm) fits a wide range of ORNAMIN cups and protects against spillage and spilling. The length of the spout is particularly helpful for people with restricted neck movement. This means that the head hardly has to be bent backwards when drinking. This makes the drinking spout a useful aid in private and professional care; for illnesses such as
stroke
, Alzheimer's,
dementia
,
multiple sclerosis
,
Parkinson's
and for people with swallowing disorders / dysphagia.
A drinking attachment that holds tight

The drinking attachment gives people with disabilities more security when drinking. It helps small children learn to drink from a glass or cup. And it simply ensures that nothing sloshes over and spills when out and about. If a cup with the drinking attachment tips over, only a few drops spill out. The attachment is dishwasher-safe and microwaveable.
Matching combination

The ORNAMIN spout attachment with small opening fits the following ORNAMIN cups: Care cup model 805, cup with anti-slip scale model 820, cup with anti-slip flower model 820, cup with drinking trick model 905, 2-handle cup model 816, 2-handle cup with drinking trick model 815, cup with drinking trick model 207, thermo cup model 206.
An inconspicuous alternative to the classic drinking attachment is the drinking lid model 814, which visually disappears in the cup and is thus hardly recognisable as a drinking aid from the outside. This makes the user feel more comfortable. The Model 814 drinking lid is also a real alternative from an ergonomic point of view, as it minimises the risk of swallowing.
Reuse instead of throwing away.
Disposable cups like paper cups produce enormous mountains of waste. We want to change that, because we are reusable professionals. With the innovative, reusable coffee to go cup made of sustainable reusable plastic, we avoid waste before it is created. All ORNAMIN reusable products are recyclable and 100% Made in Germany. Honestly sustainable.
---
It's a Great lid to add to existing mug.