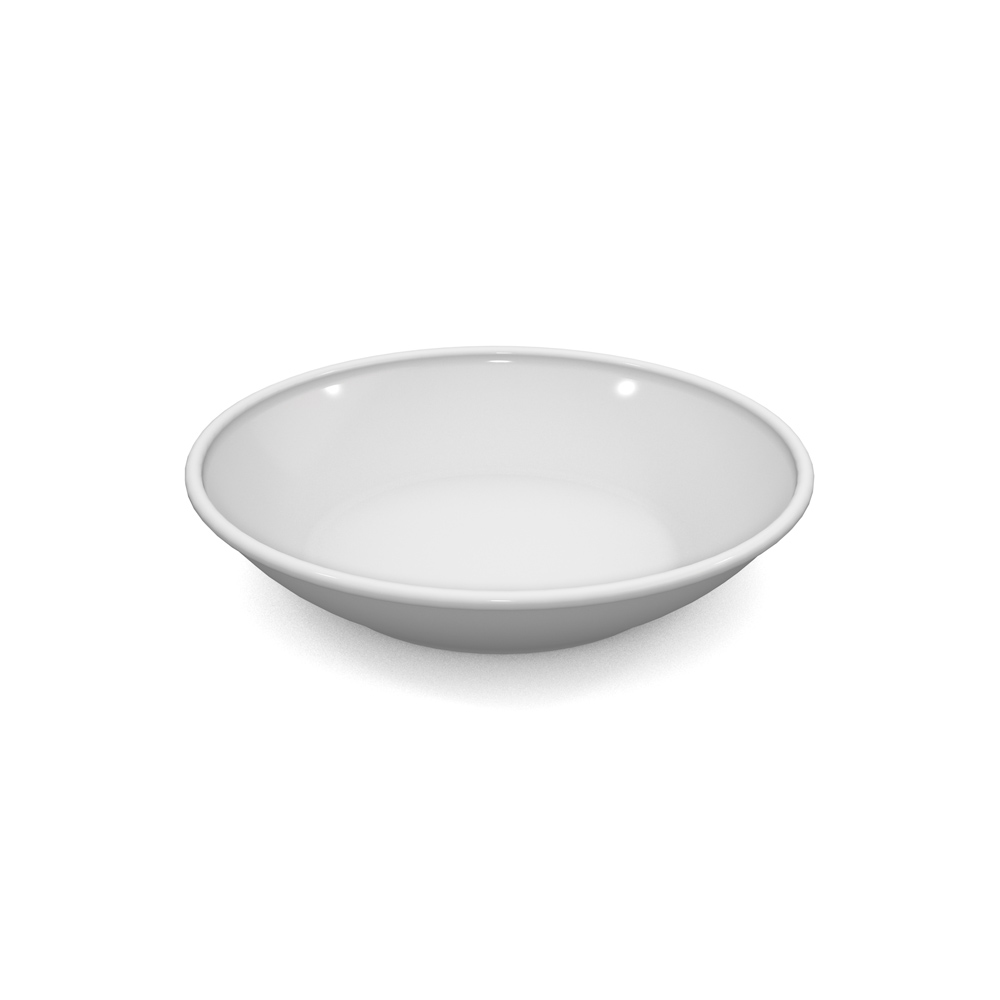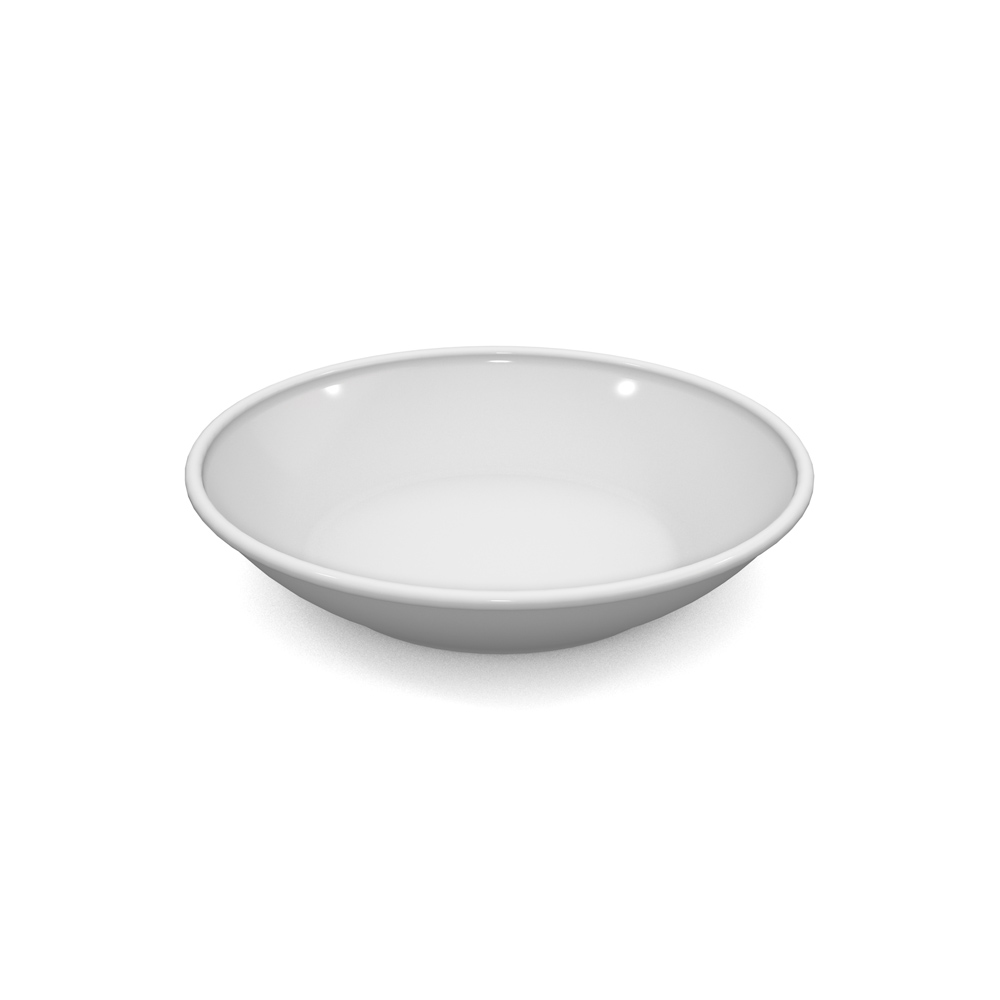 Small, deep plate in a puristic design for serving side dishes or small portions.
Product information "Side Plate"
reusable, space-saving stackable
visually similar to porcelain, durable
Bisphenol-A-free (BPA-free), lightweight, 100 % recyclable
food safe, dishwasher safe, not microwave safe
sustainable reusable plastic, 100 % Made in Germany
Capacity:

450 ml

Diameter:

1.8 cm

Height:

3.6 cm

Material:

Melamin

Series:

Puristic Design

Use & care:

BPA free

, dishwasher safe

, food-suitable

, not microwaveable

Weight:

150 g
Ideal leisure tableware
Due to its light weight, the plate in purist design is an ideal travel companion for hiking holidays, picnics, camping or travelling with the camper van. In addition, the plate also cuts a fine figure at home as everyday tableware. Whether as a breakfast plate, dessert plate or soup plate - this high-quality plastic tableware is always the right choice.
For canteens and cafeterias
The deep plate in purist design is a real lightweight, because the tableware weighs only about 1/3 as much as porcelain. This makes the plastic plate ideal for professional use in communal catering, for large kitchens, institutions, canteens, cafeterias, restaurants, schools, kindergartens, daycare centres, retirement homes, youth hostels, hospitals, nursing homes and at home. The work of the kitchen staff in the canteen kitchen is made easier by the low weight and the food guests in the canteen can also carry their trays more easily. In addition, the dishes only make a small amount of noise, so that hearing protection is not necessary in the canteen kitchen and the guests in the canteen are not disturbed by loud clattering.
Smooth transition
The transition between the edge of the plate and the inner surface of the plate is flowing and completely does without corners or edges. These soft, round transitions create a special harmony.
Matching series
To match the deep dessert plate with a diameter of 18.5 cm, there is another deep plate with a diameter of 15 cm (model 415), a shallow plate (model 414), bowls (model 433 and model 435) and mugs (model 420) from the tableware series in purist design. The series is available in elegant white, also with individual décors on request.
Matching tableware series
For every single tableware item, there is a matching series that you can find at our online shop. However, the plates, cups and bowls from all series can also be harmoniously combined with each other. Be inspired. (>> to the Puristic Design series)
Reuse instead of throwing away.
Disposable cups like paper cups produce enormous mountains of waste. We want to change that, because we are reusable professionals. With the innovative, reusable coffee to go cup made of sustainable reusable plastic, we avoid waste before it is created. All ORNAMIN reusable products are recyclable and 100% Made in Germany. Honestly sustainable.
---
Alternative zum Porzellan Geschirr
Wir haben die Ornamin Teller nun fast seit einem Jahr in unserem Wohnmobil, und sie haben sich echt bewährt. Optisch können sie definitiv mit Porzellan Geschirr mithalten, und für das Camping-Leben sind sie durch ihre Stabilität natürlich viel besser geeignet.