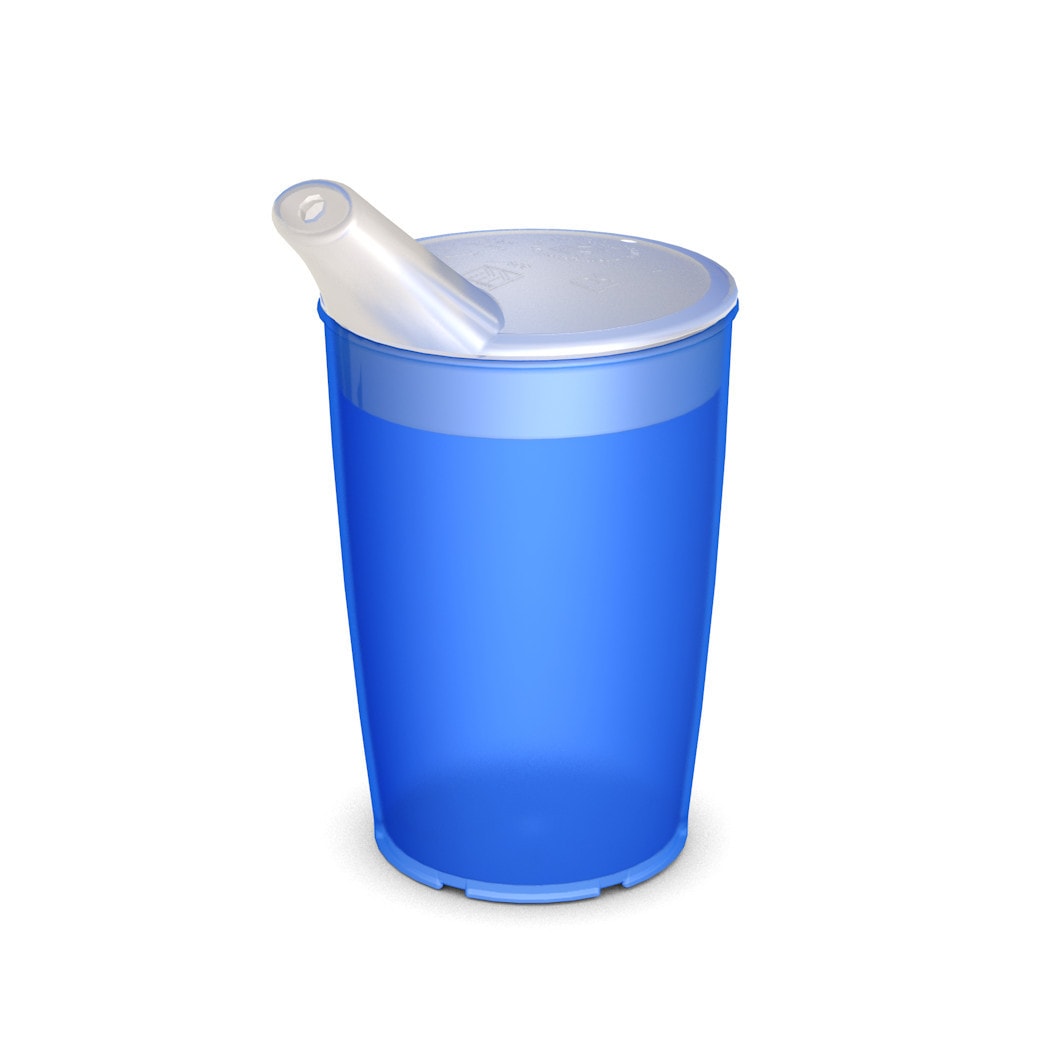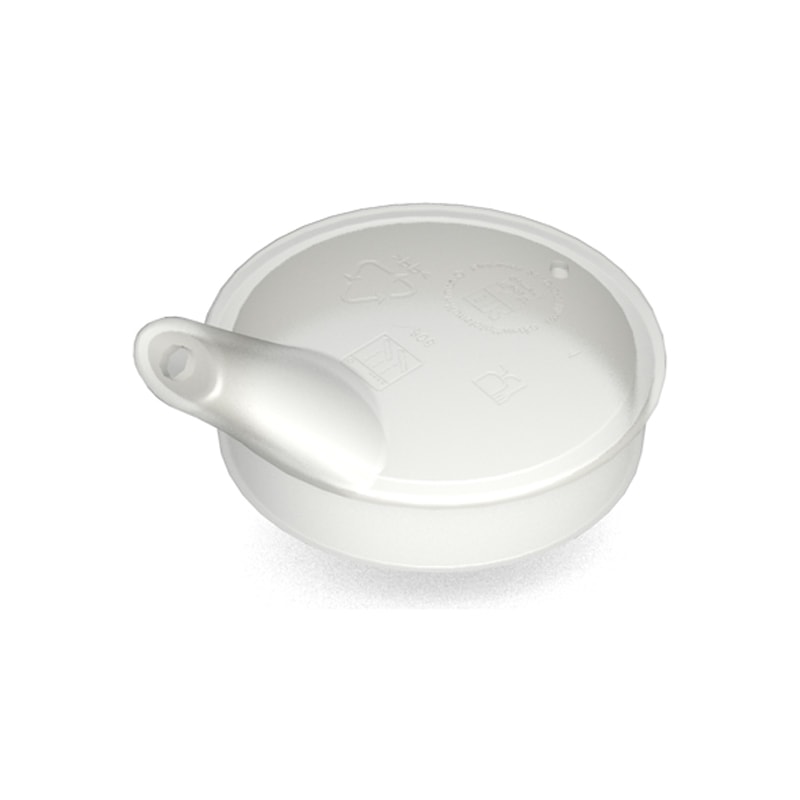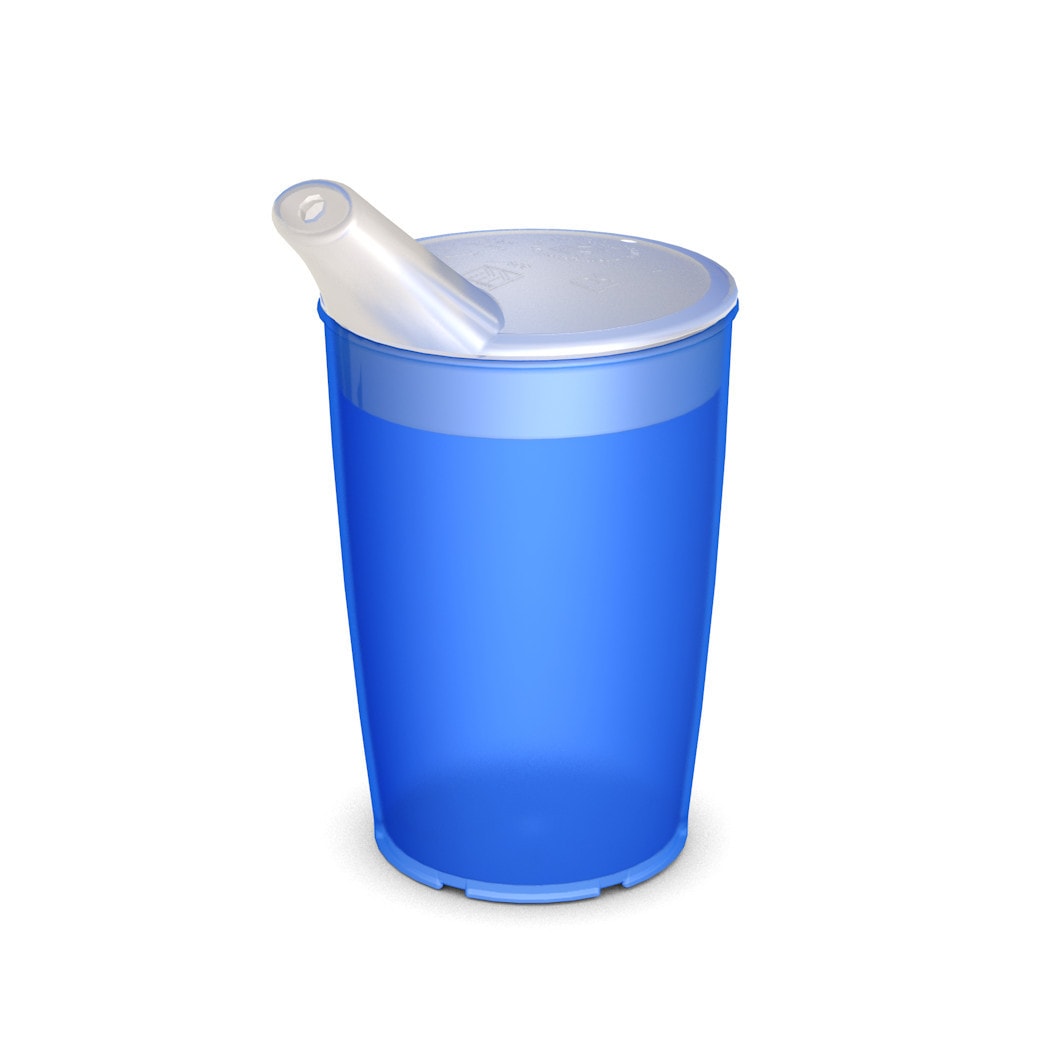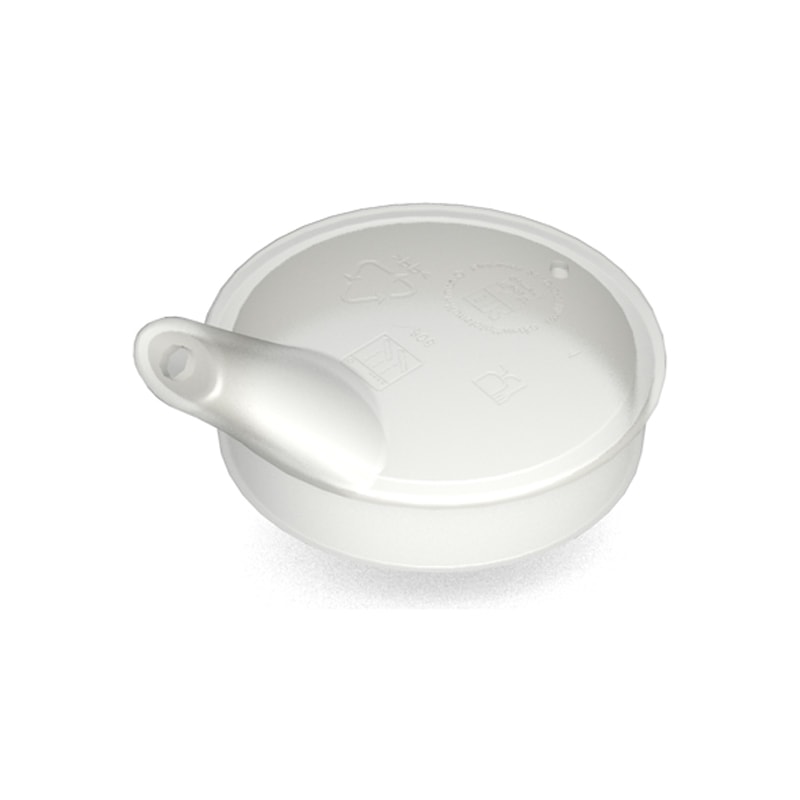 Cup Scale with Spouted Lid
Functional spouted cup with small opening (ø 5 mm).
Product number:
S805-8v478
Product information "Cup Scale with Spouted Lid"
with integrated scale for easy and quick content control
available in many colours for clear station allocation
extra long spout: head hardly has to be bent backwards when drinking
BPA-free, dishwasher-safe, microwave-safe, food-safe
sustainable reusable plastic, 100 % Made in Germany
Area:

Neck complaints, dysphagia

, Shaky hands, clammy hands, stiff fingers

Capacity:

250 ml

Diameter:

7.1 cm

Height:

10 cm

Material:

PP

Use & care:

BPA free

, dishwasher safe

, food-suitable

, microwaveable

Weight:

30 g
Eating independently with one hand

The set consists of the components - also available separately - care cup 220 ml (model 805) and drinking attachment small opening (ø 5 mm) (model 806).
Safe and firm grip

With its special outer structure, the care cup simply fits securely in the hand. And if something does go wrong, the cup stays intact - because it is break-resistant and therefore particularly durable.
Everyday help in care

How much someone drinks is particularly important in care. That's why the transparent care cups show exactly how much has already been drunk. The scale makes it easy for carers to check the contents at a glance. This everyday aid saves a lot of time - also for care at home. Incidentally, a real alternative to the hospital cup is the cup with anti-slip scale - it can do everything that the nursing cup can do, but also has a visually appealing anti-slip decor. The plastic cup with anti-slip scale is also available here in the Online Shop.
Colourful selection

The functional drinking cup is available in various transparent colours. It can be used, for example, to identify different wards in a care facility and makes it easier to allocate them. It can also be stacked to save space.
Tableware for every diseases

The drinking spout (ø 5 mm) protects against spilling and spilling. The length of the spout is particularly helpful for people with restricted neck movement. This means that the head hardly has to be bent backwards when drinking. The spout attachment gives people with disabilities more security when drinking. It also helps small children learn to drink from a glass or cup. And it simply ensures that nothing sloshes over and spills when out and about. The cup attachment is dishwasher safe and microwaveable. This makes the drinking cup a practical everyday helper for seniors, in care, for illnesses such as
stroke
, Alzheimer's,
dementia
,
multiple sclerosis
,
Parkinson's
and for people with swallowing disorders / dysphagia.
Reuse instead of throwing away.
Disposable cups like paper cups produce enormous mountains of waste. We want to change that, because we are reusable professionals. With the innovative, reusable coffee to go cup made of sustainable reusable plastic, we avoid waste before it is created. All ORNAMIN reusable products are recyclable and 100% Made in Germany. Honestly sustainable.