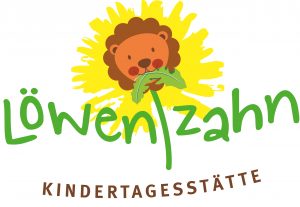 In February 2014, the child protection association opened the nursery "Löwenzahn" (dandelion). It was built in close cooperation with six local companies: (Hagemeyer, Volksbank Mindener Land, Melitta, WAGO, JCC Bruns and Schäferbarthold). At Löwenzahn there are four groups for children at the age of 0 to 6 years: The "grasshoppers", the "butterflies", the "hedgehogs" and the "sparrows". A beautiful combination of ORNAMIN crockery has been in use here since the KiTa was founded.
Matching the dandelion colours, yellow and green play the most important role. Besides the classic tableware with coloured rim, the bowl with sloped base is also used in the nursery. As well as the mugs with and without non-slip function. As a highlight the tableware series "Little Heroes" with the nursery's logo was introduced at the opening, which has since accompanied even the youngest children at their daily meals.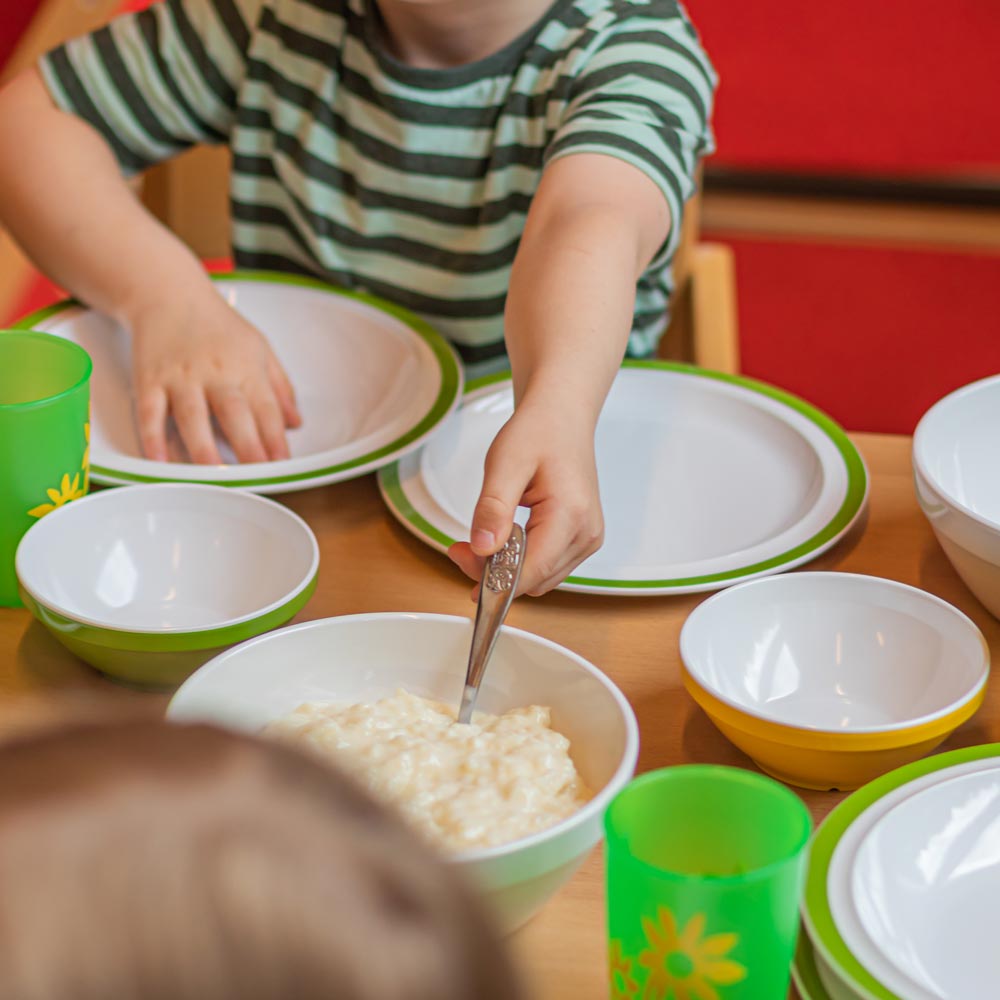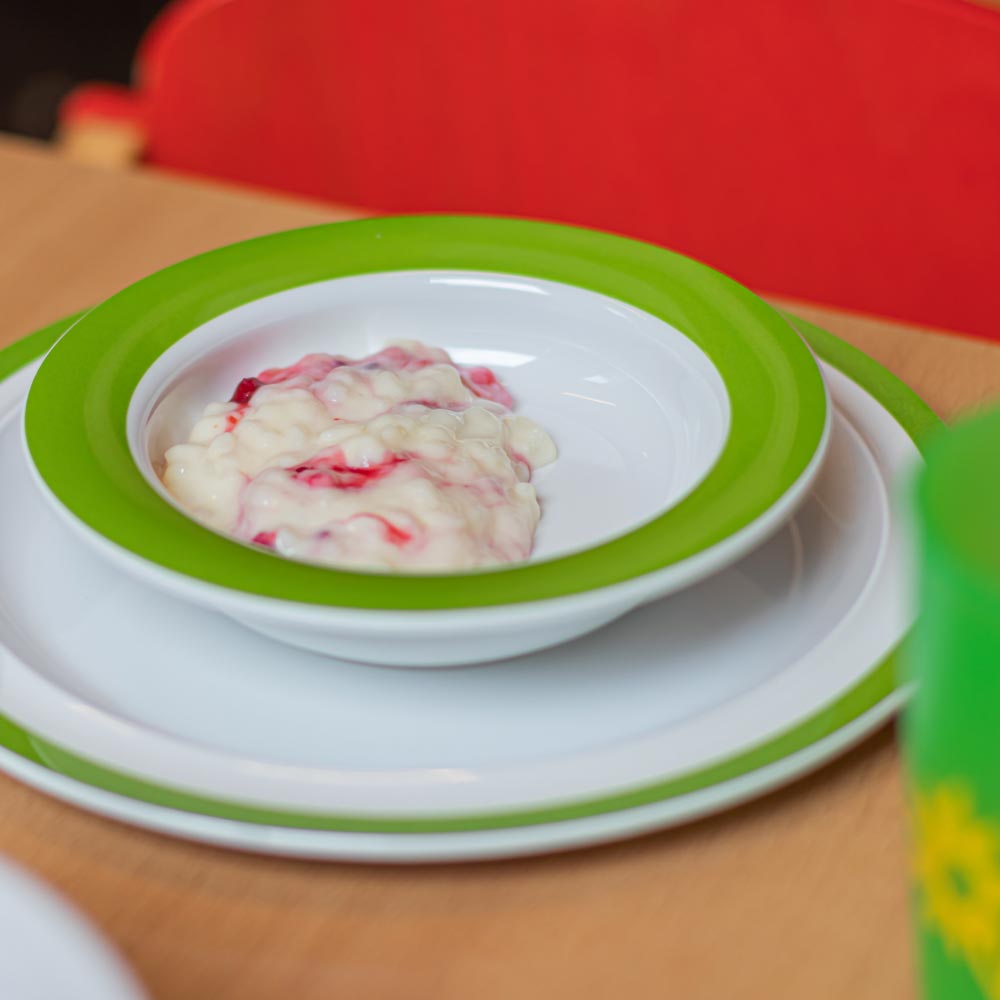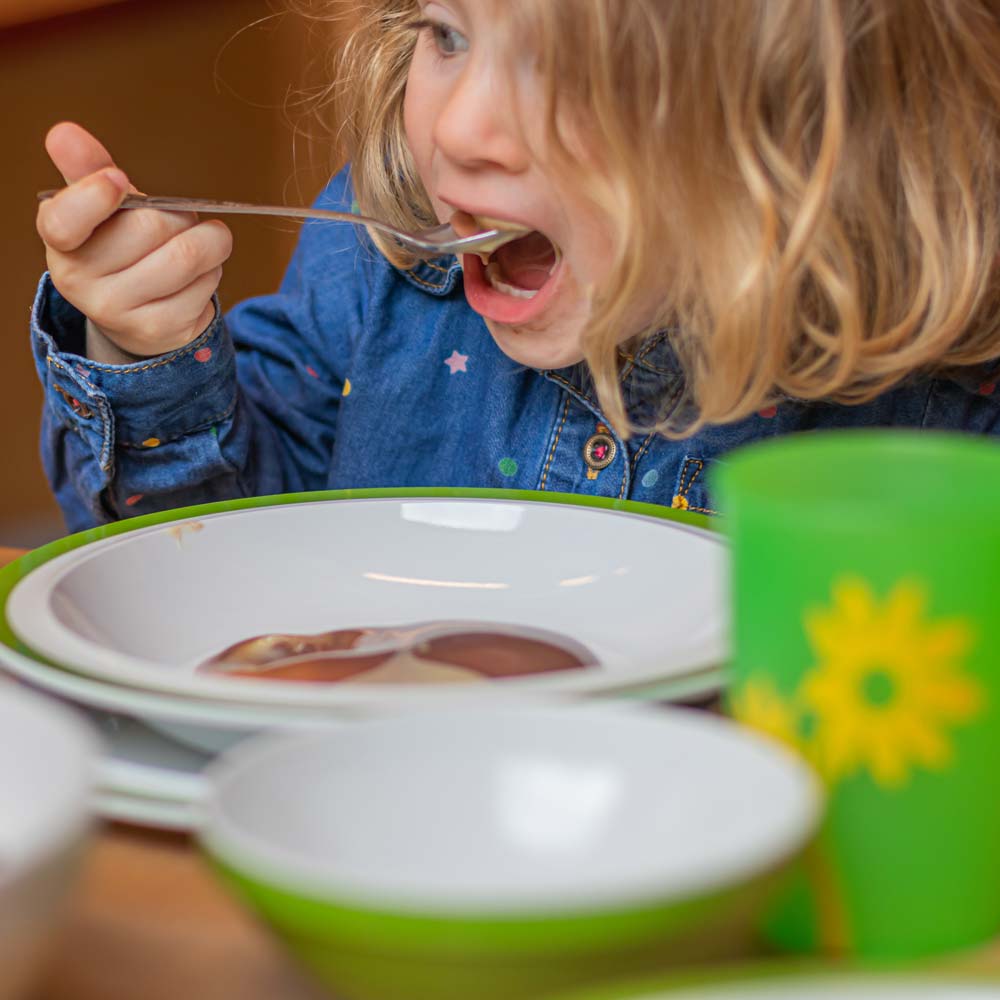 Contact
You have any questions regarding the sustainable coffee to go reusable cups or need further information.
ORNAMIN Contact
Katja Antal, Sales
+49 (0) 571 88 80 8-75
k.antal@ornamin.com