The family-owned business Hörmann has always been aware of its responsibility for future generations. By implementing various measures, Hörmann is actively working to conserve resources and increase climate protection. This is also the case with the change of disposable to reusable cups for the vending machines at their sitein Steinhagen.
The employees received the customised reusable cups as a gift and can now use them for cold and hot drinks. Each mug can be labelled with the employee's name and closed with a colour-matching spill-proof lid to also ensure the safety at work at the production site.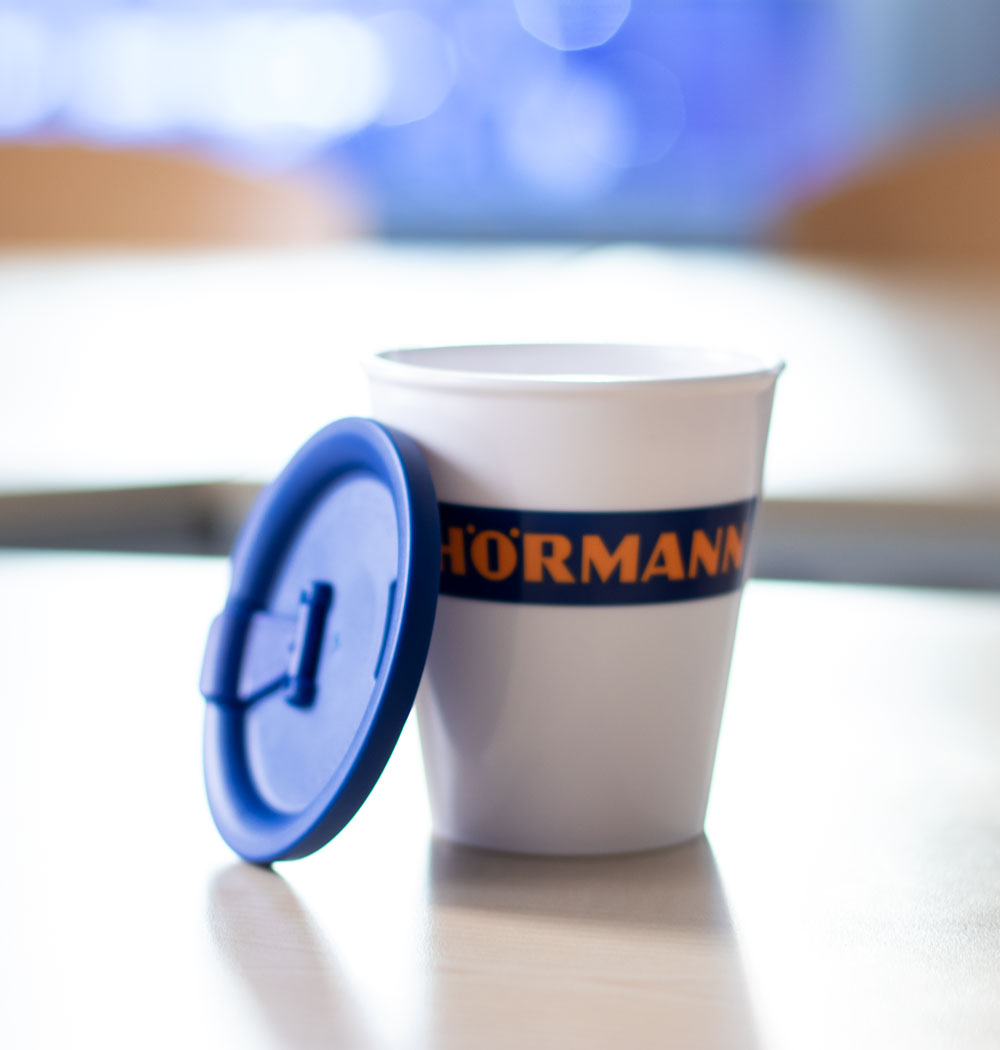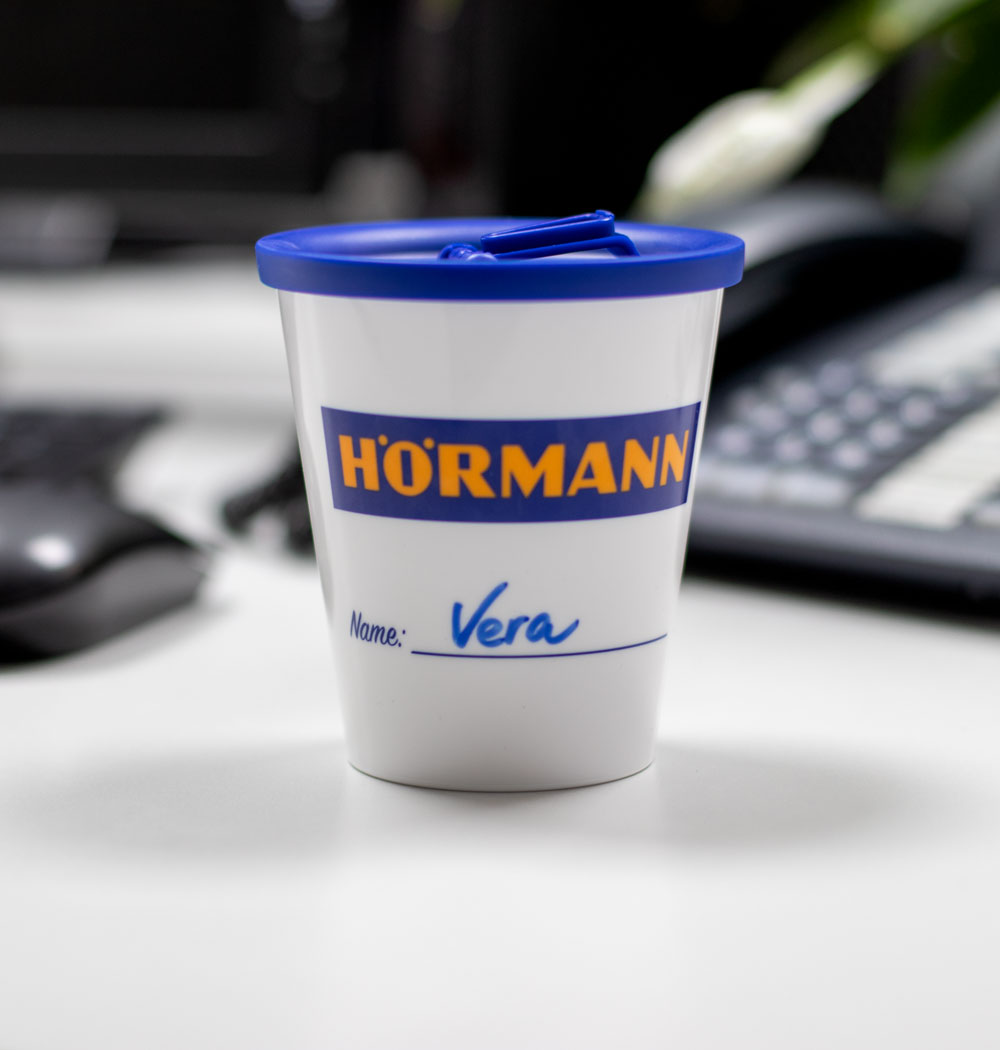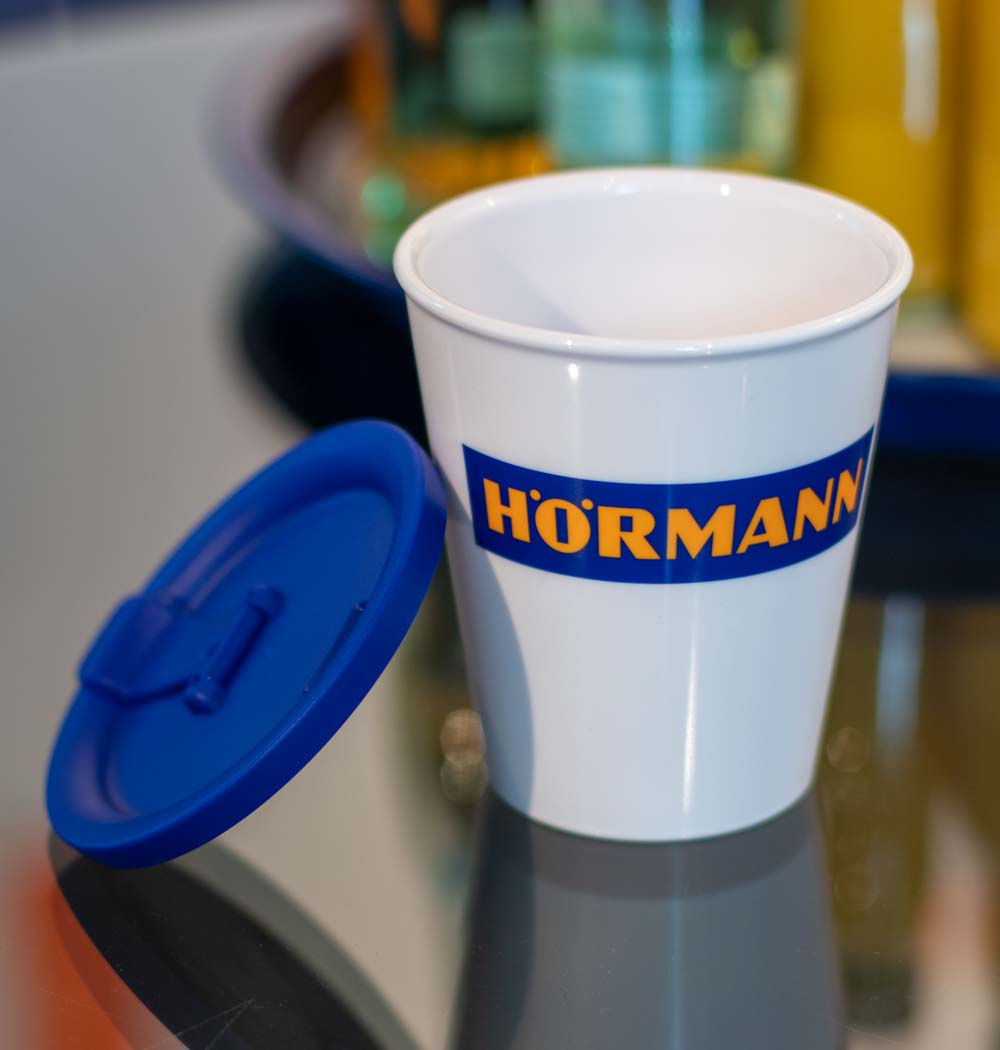 Contact
You have any questions regarding the sustainable coffee 2GO reusable cups or need further information.
ORNAMIN Contact
Katja Antal, Sales
+49 (0) 571 88 80 8-75
k.antal@ornamin.com