STUDENTENWERK IM SAARLAND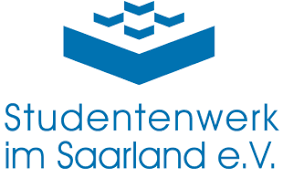 Since the end of November 2017, students in Saarland have been able to purchase the coffee 2GO cup with lid and sleeve from the Student Union Saarland. Amongst other things, Student Unions run the canteens and cafés at universities. The student union Saarland focuses on sustainability and has been awarded the title "Faire Uni Saar". In oder to avoid waste caused by disposable cups, the student union looked for a reusable solution and decided on the ORNAMIN cup.
Students can choose from three different cups and five different colours for the lid and sleeve and thus put togehter their own cup. In addition to a white cup, there are two different cup decors to choose from. The motto is "Only those who are awake, can change the world."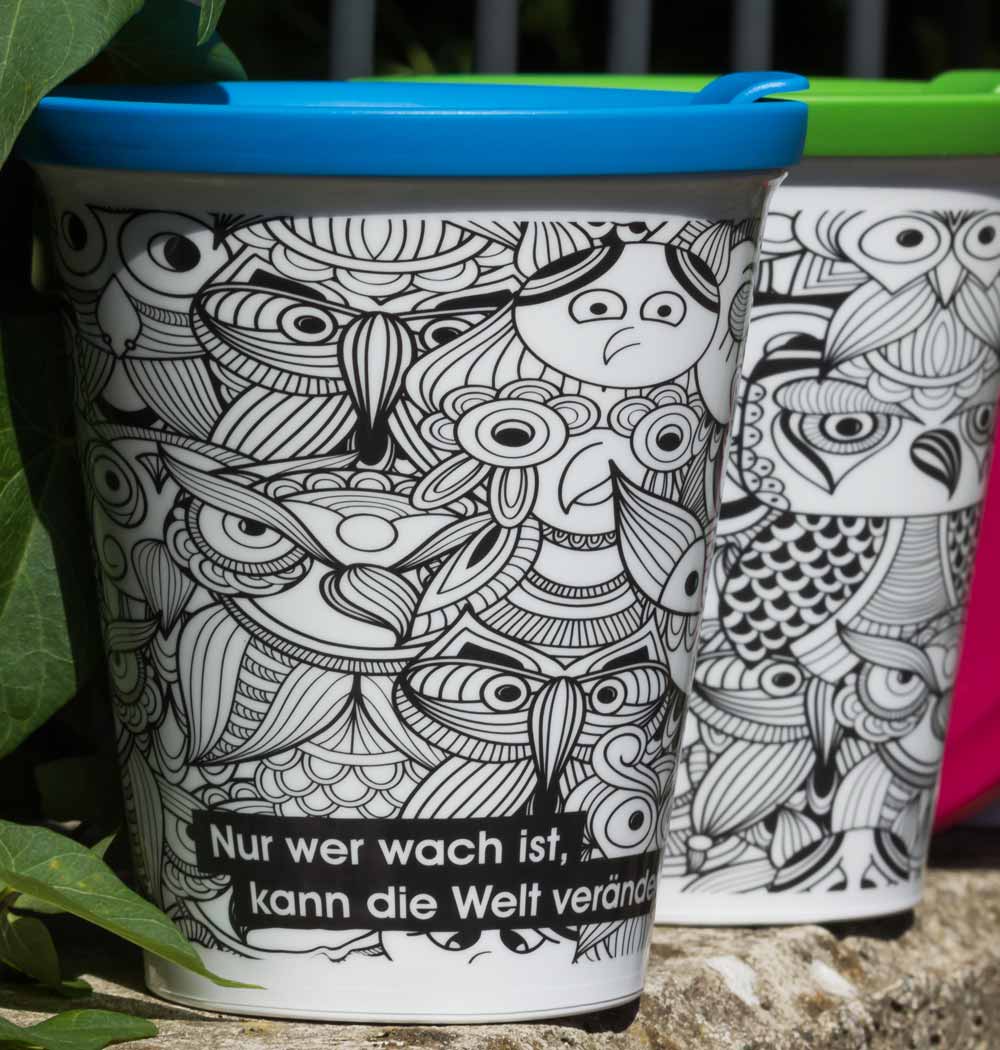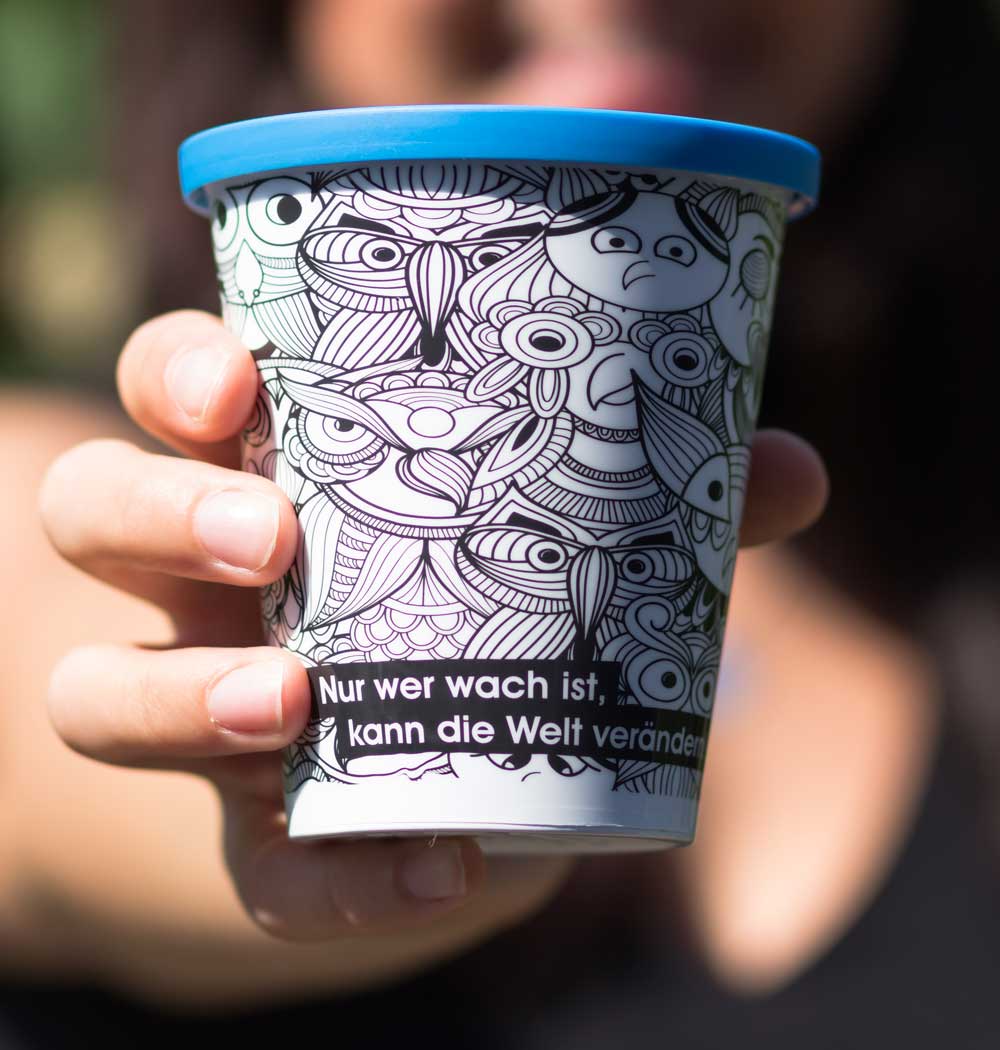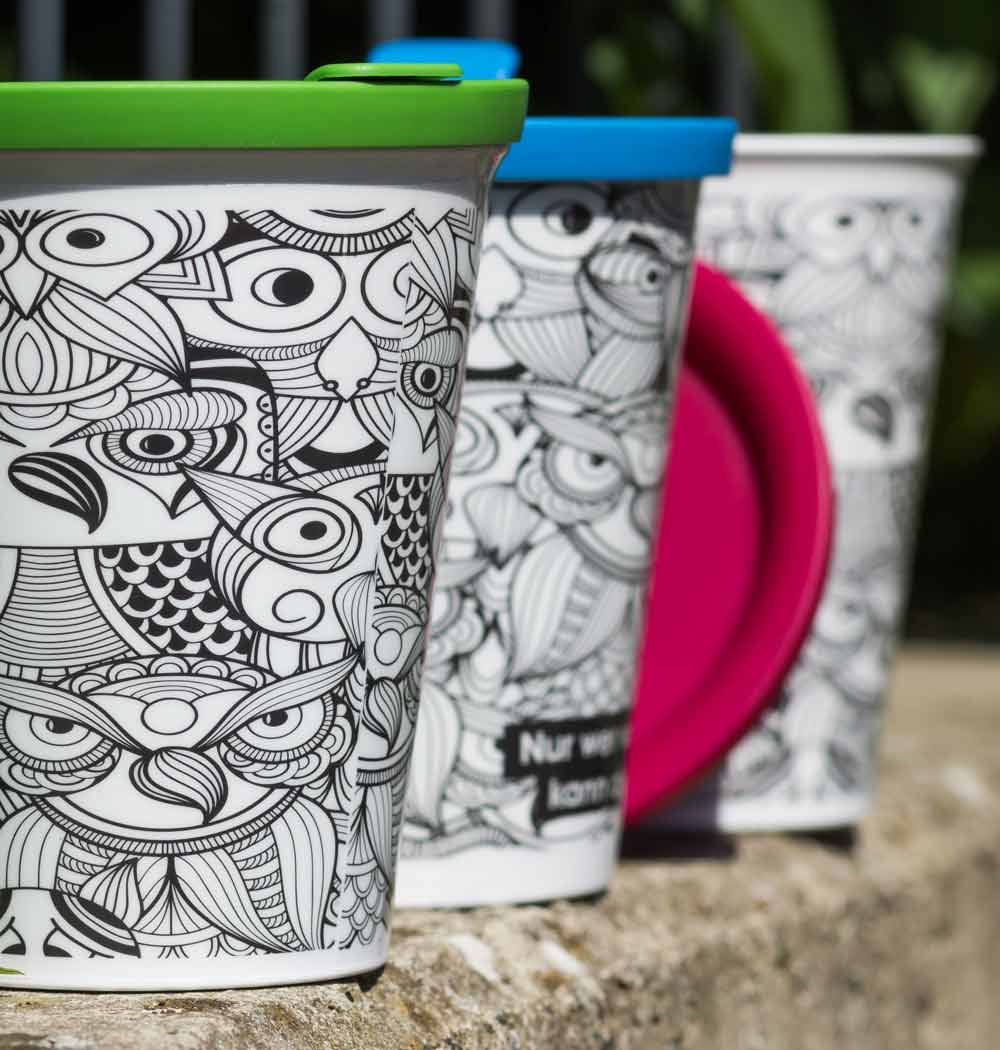 CONTACT
You are interested in our sustainable reusable tableware?
We will be happy to make you an individual offer.
Lea Wilkening, Sales Manager
+49 (0) 571 88 80 8-45