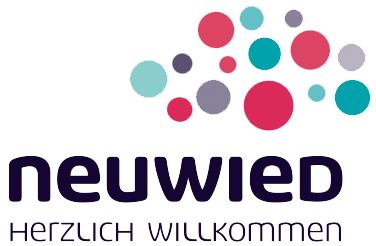 The Office of City Marketing has developed the "My Neuwied Cup" in cooperation with the Preißing bakery, the food academy Neuwied, the food hotel Neuwied and the Neuwied district administration. The cup system is intended to avoid the production of waste by discarded disposable cups. The system is simple: the "Mein Neuwied Becher" can be bought and filled in all participating bakeries and restaurants.
In this way, waste is avoided right from the start and the environment is protected. After use, the rinsed cup can be exchanged for recycling in the participating restaurants/bakeries. The customer receives a new, clean cup that is refilled. The lids remain in the possession of the buyer for hygienic reasons, but can be purchased again if lost.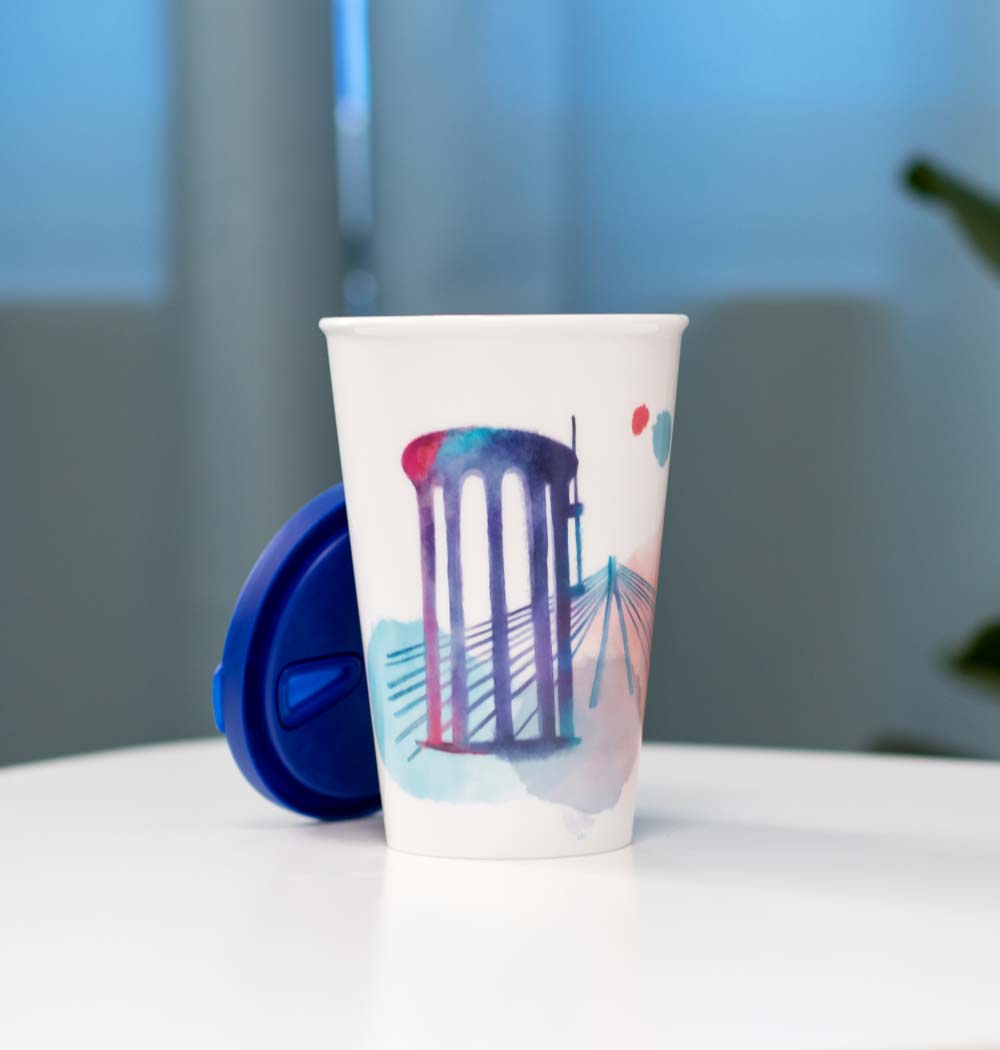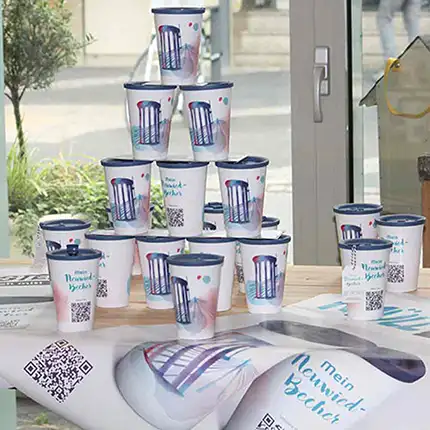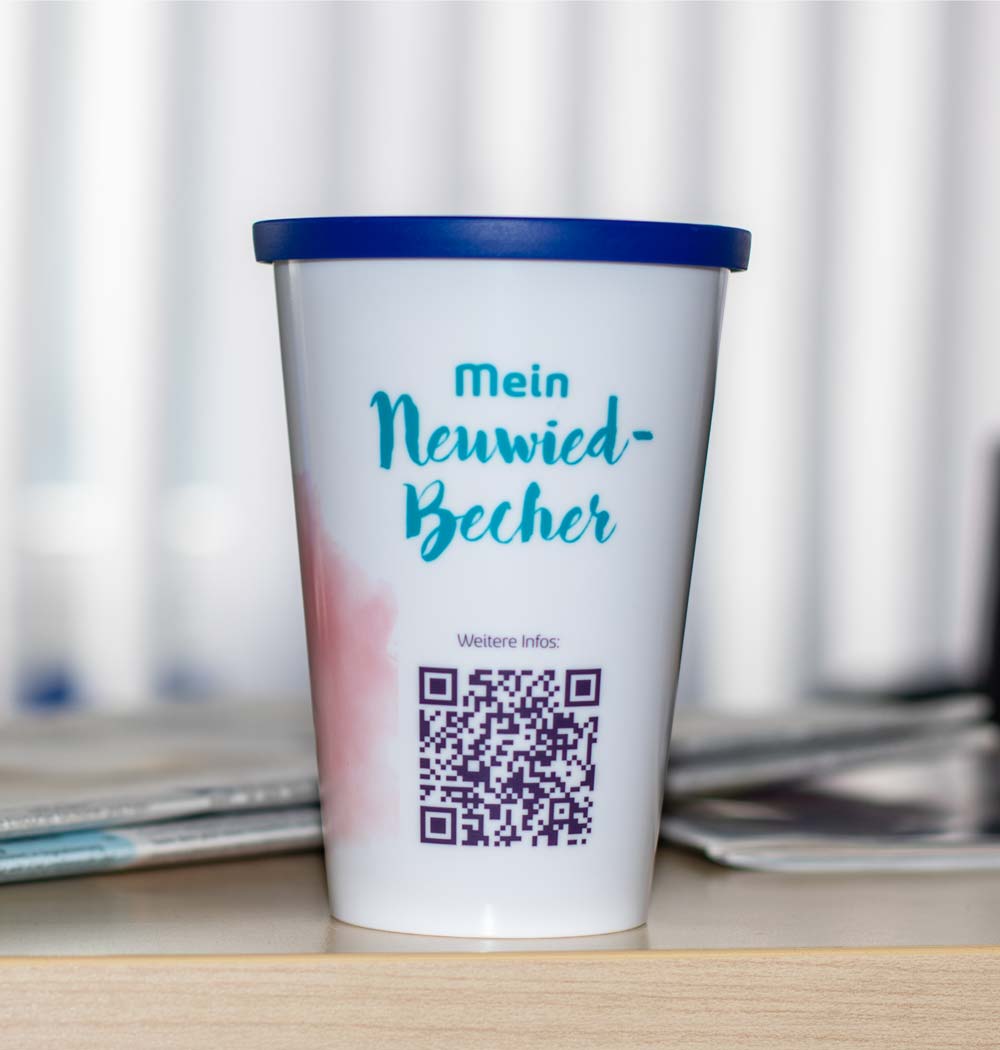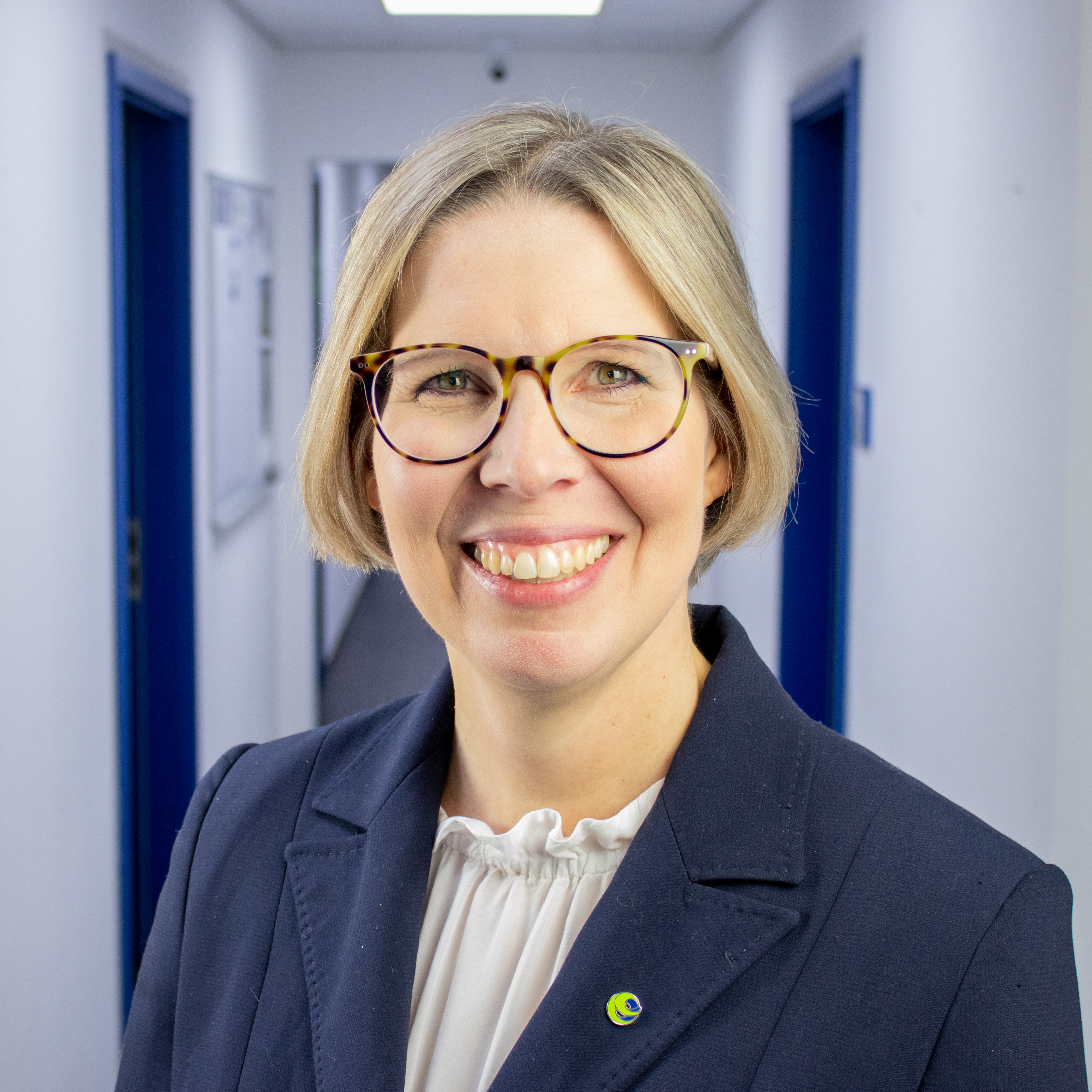 CONTACT
You are interested in our sustainable reusable tableware?
We will be happy to make you an individual offer.
Christina Crepaz, Export Manager
+49 (0) 571 88 80 8-75