MANNHEIM - BLEIB DEINEM BECHER TREU!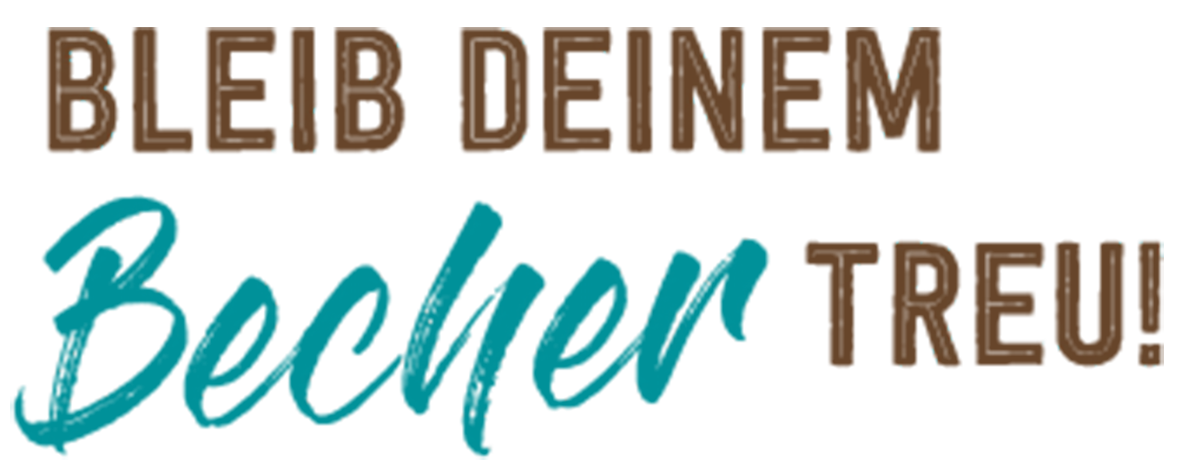 The City of Mannheim and the Climate Protection Agency, in cooperation with the Mannheim City Advertising Association and the Eastern City Centre Citizens' and Trade Association, have launched the "Stay loyal to your cup!"
A system with different variations: Basically, any business that offers takeaway coffee can become a partner. Currently, 14 businesses with over 50 sales outlets are taking part - these can be recognised by stickers, posters or displays.

The stickers indicate whether the cup can be 1) filled only, 2) filled and purchased, or 3) filled, purchased and exchanged.

Used cups can be returned for a token. This token can be exchanged for a clean cup at any of the partners participating in the exchange system.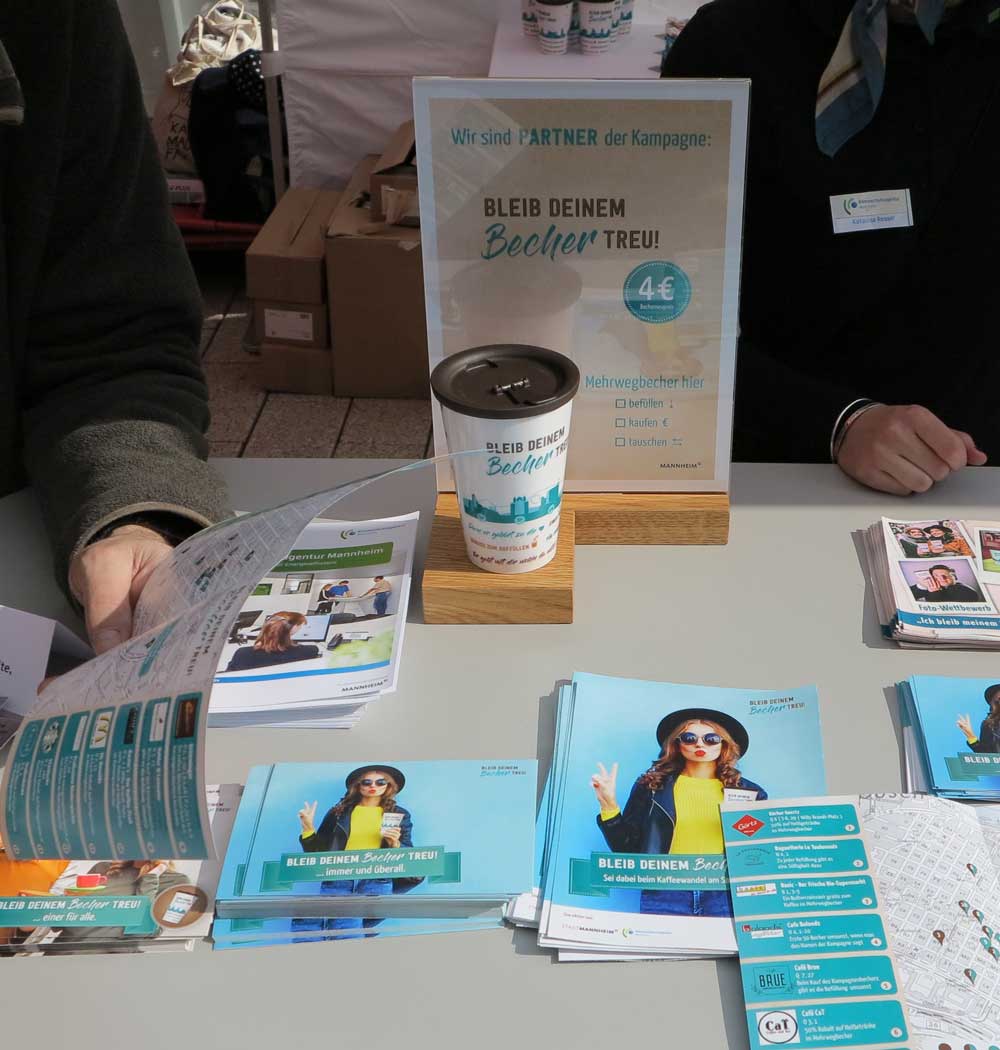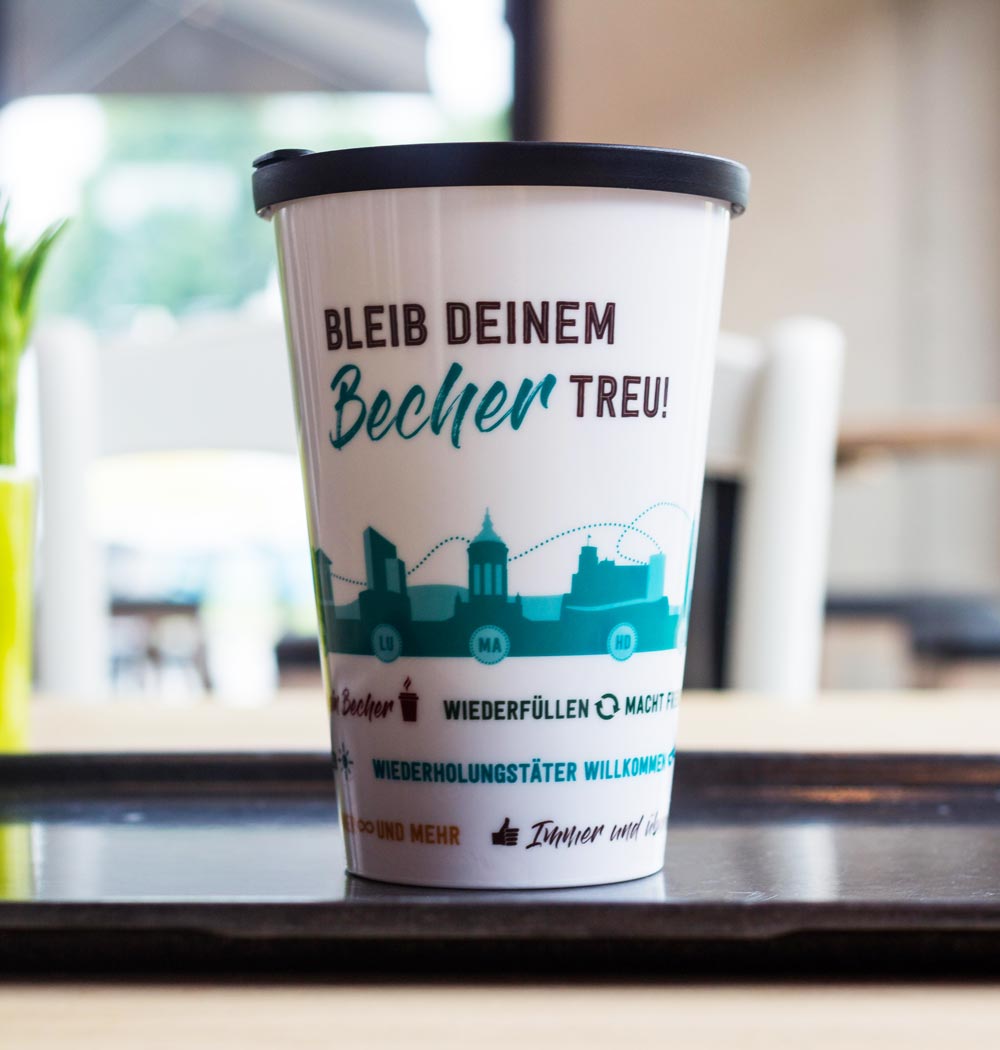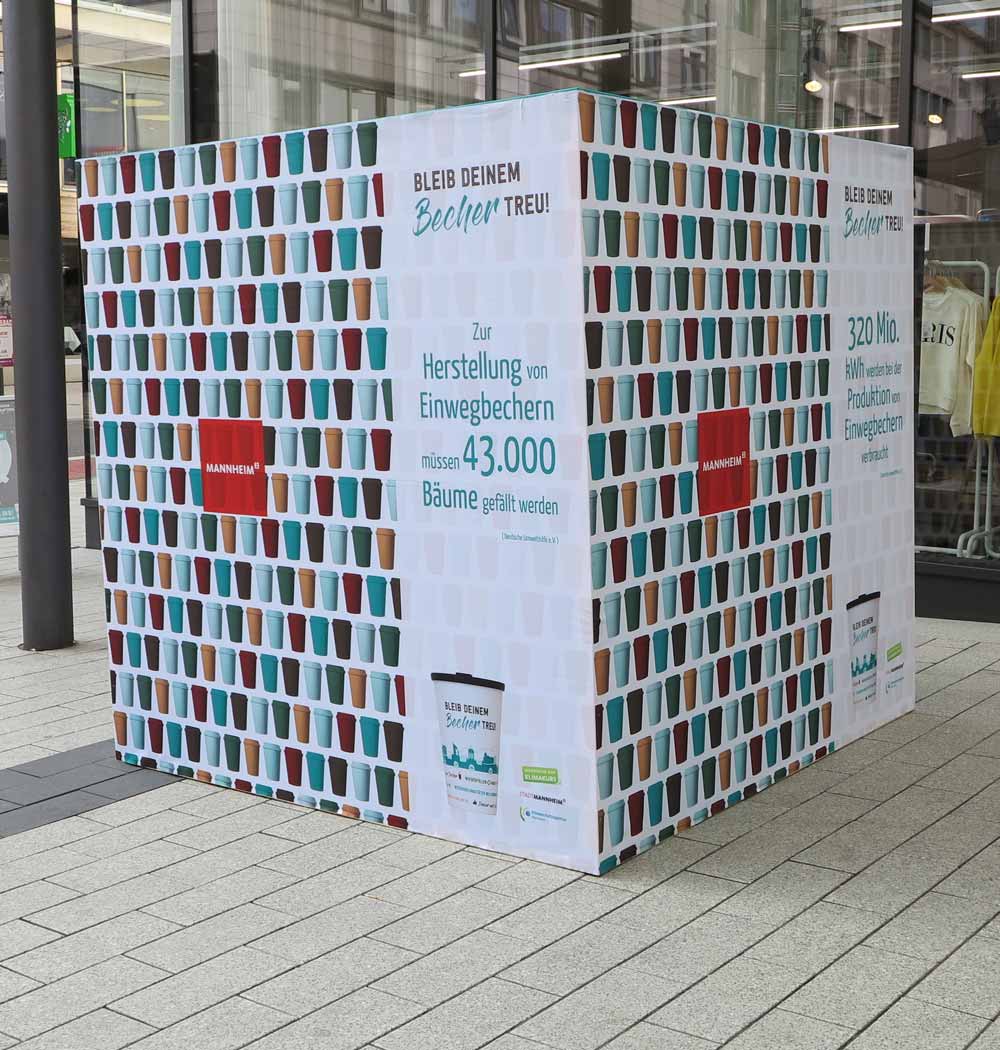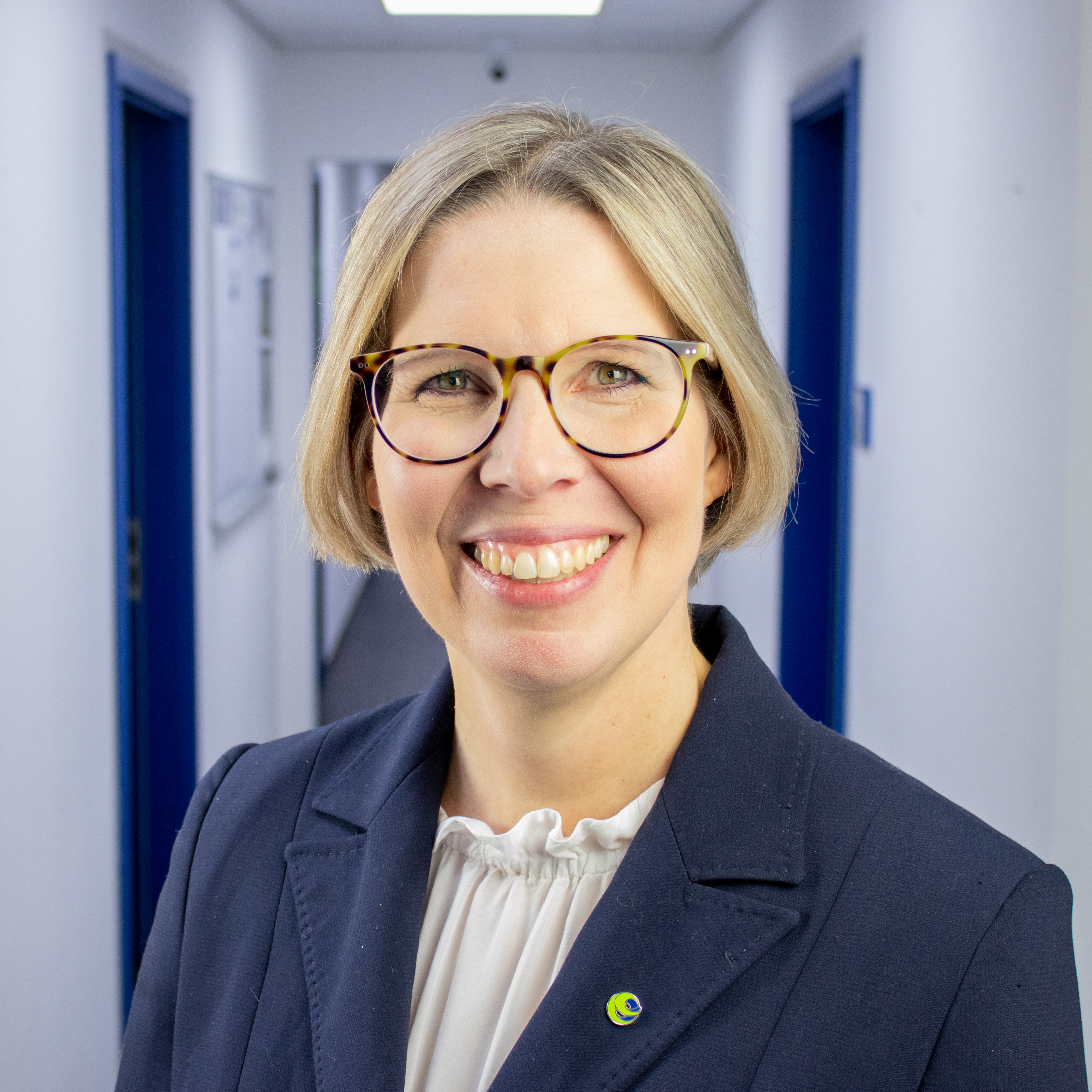 CONTACT
You are interested in our sustainable reusable tableware?
We will be happy to make you an individual offer.
Christina Crepaz, Export Manager
+49 (0) 571 88 80 8-75