The child protection association Minden-Bad Oeynhausen e.V. has been running the Marienkäfer day care centre in Minden since August 2010. There are three groups: The "caterpillar group", the "bumblebee group" and the "mice group". Children aged 6 months to 6 years are lovingly accompanied through the day. The right tableware plays a decisive role in the day-to-day life of the kindergarden. Size, shape and weight should be adapted to the motor skills and strength of children's hands and relieve the teachers.
All three groups have been using ORNAMIN crockery for children since the day care centre was established. The plates and cups are optimally adapted to the needs of toddlers and promote independence. The Marienkäfer day-care centre uses a combination of classic plates with a stick design and plates with a sloped base in order to cater precisely to the different requirements of the age groups. The bowls are not only suitable for children's portions but also colour-coordinated. The small drinking cup fits securely in every child's hand.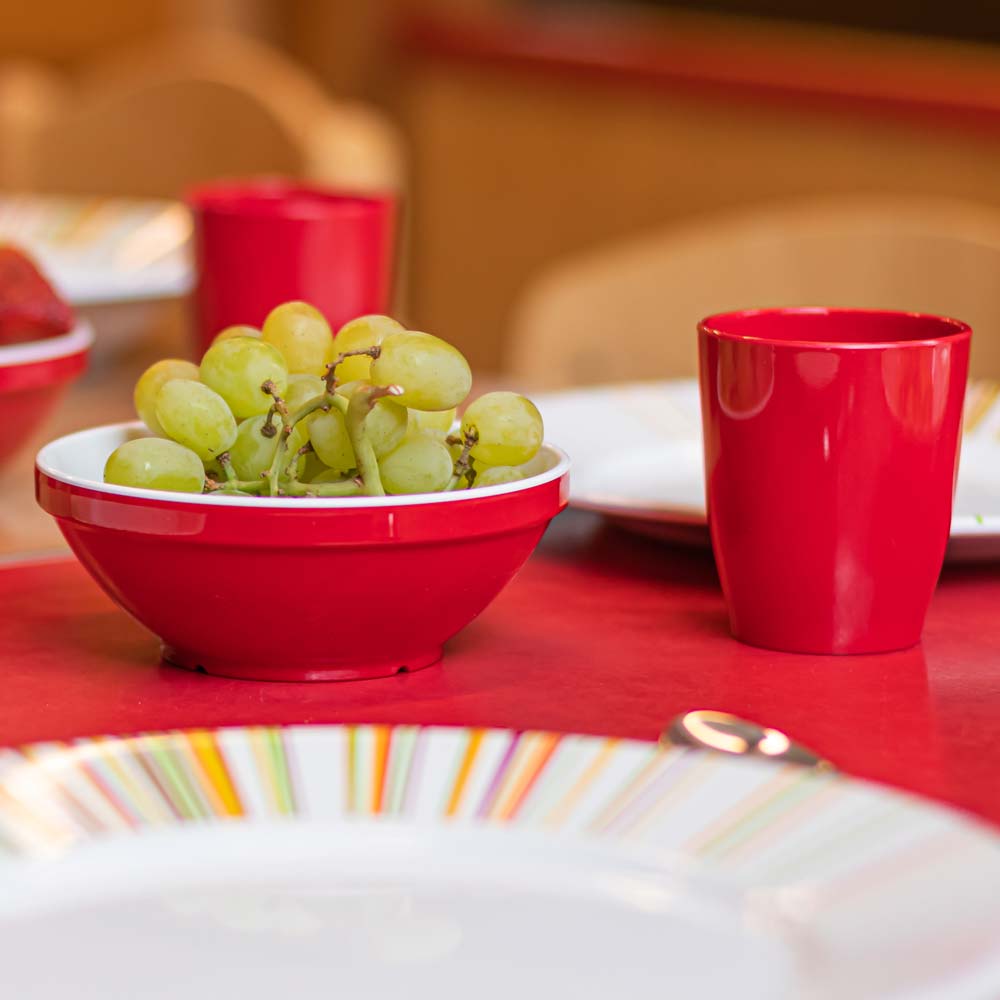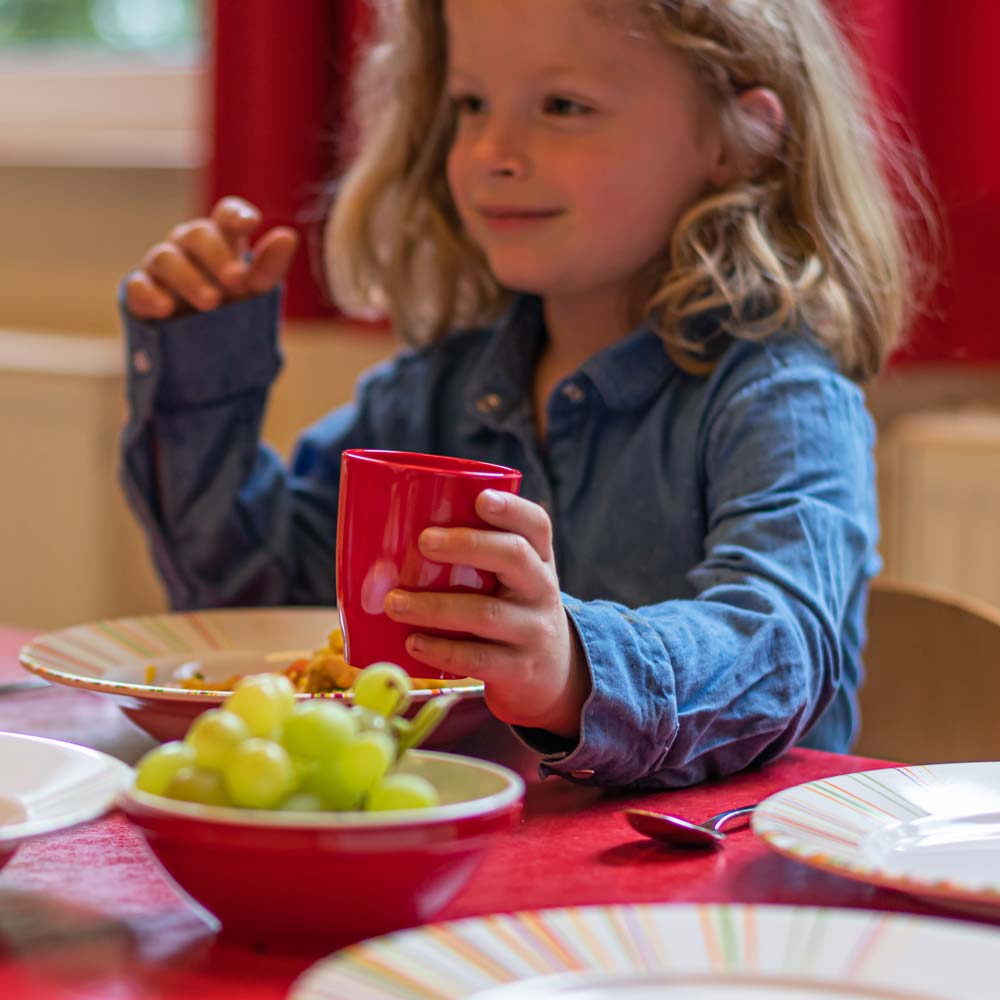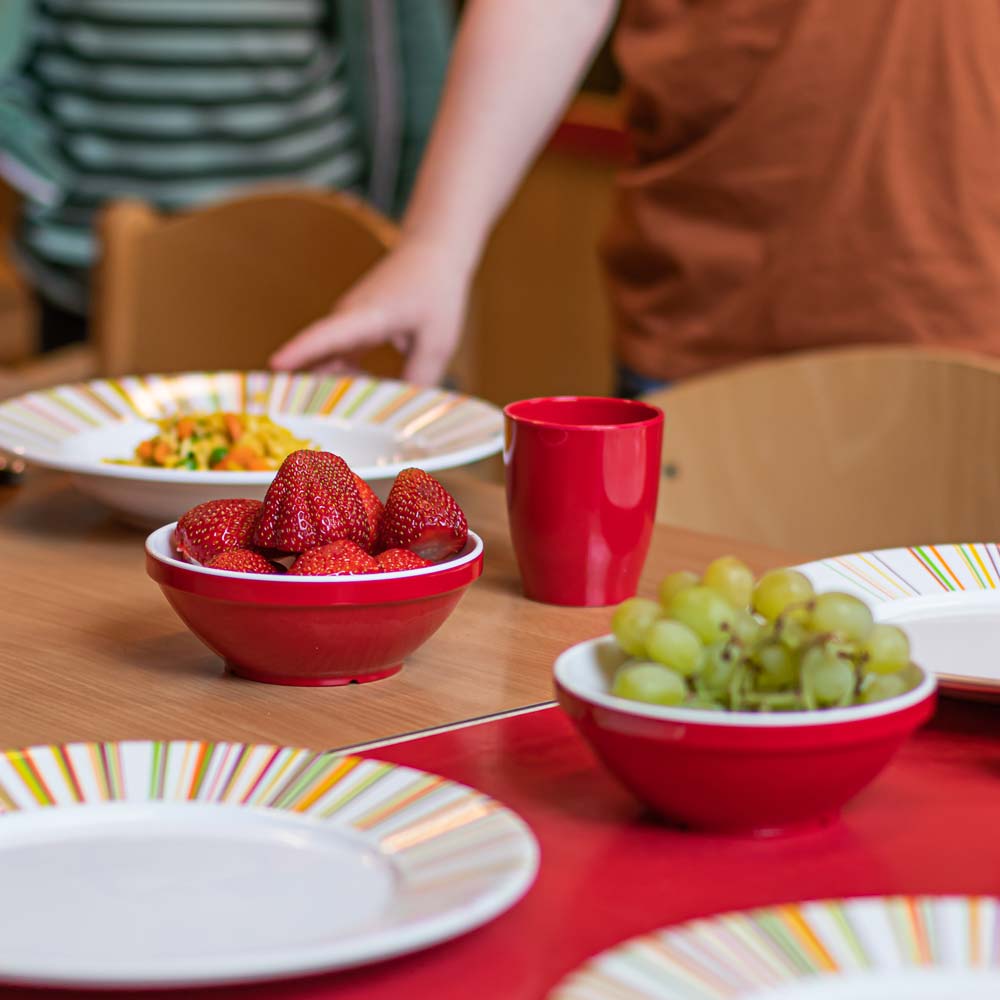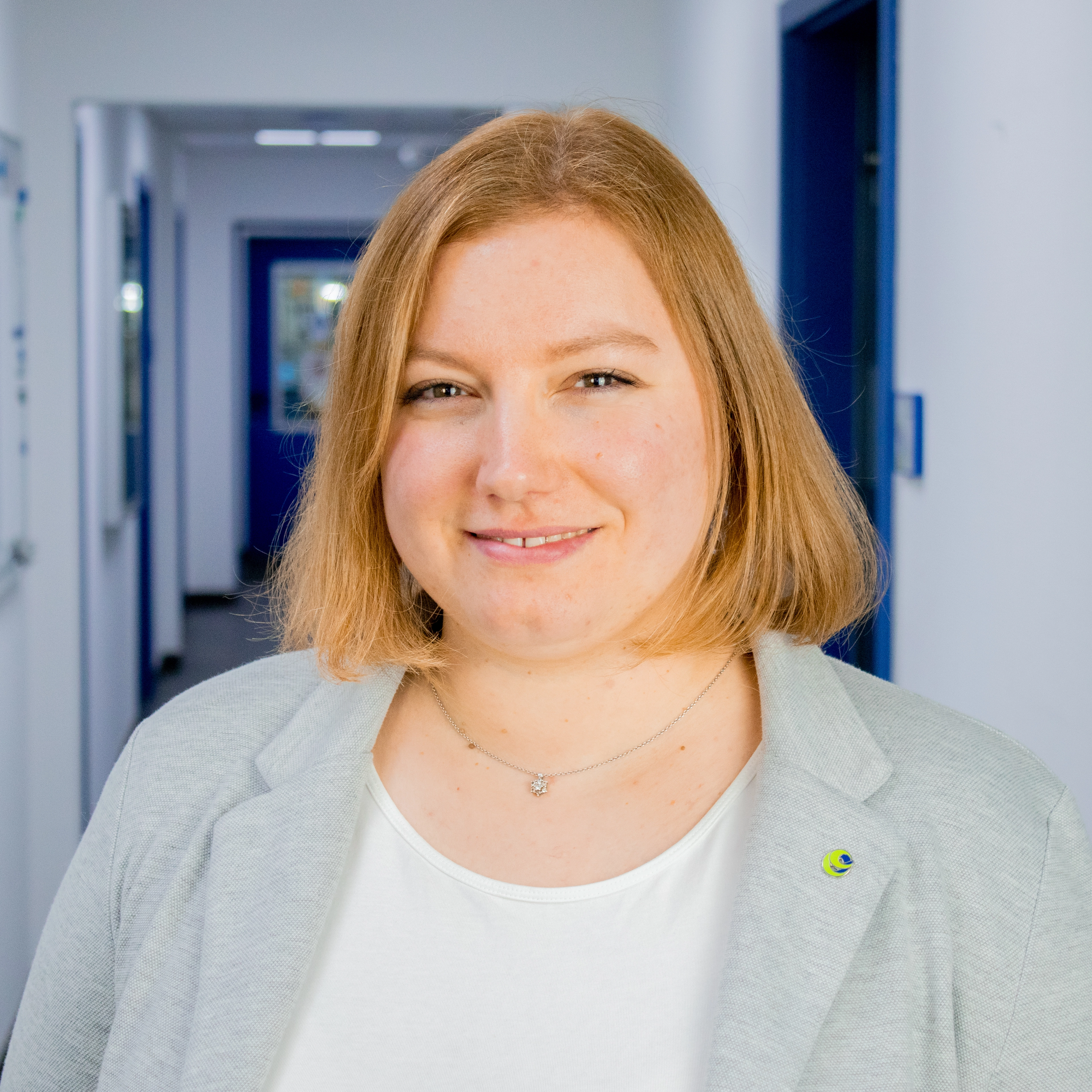 CONTACT
You are interested in our sustainable reusable tableware?
We will be happy to make you an individual offer.
Annina Weier, Sales Manager
+49 (0) 571 88 80 8-67