THE NEW REUSABLE SYSTEM IN LUXEMBOURG
Sustainability is 'on everyone's lips' these days, and this also includes the respectful handling of food and the avoidance of waste. This is nothing new for Luxembourgian catering operators. High-quality food and conscious eating are part of the 'business'. A number of hotels, restaurants, cafés and canteens already offer their guests the possibility to take home uneaten food upon request. What is missing, however, is a nationally standardised system that makes it easier for both the business and the guest to take food home.
Within the national waste management plan and the national plan for sustainable development, it is the task of SuperDrecksKescht® to plead for an environment-friendly, energy and resource-saving economic approach. By using the ECOBOX by ORNAMIN, guests can take their meal or uneaten food home with them and enjoy it at a later time. In doing so, the environment is protected and waste is avoided. The catering business can advertise its ecological actions, win new customers or retain existing ones.
HOW DOES THE SYSTEM WORK?
1. Participating businesses are equipped with the ECOBOX by ORNAMIN. These are easily recognisable by the campaign logo.
3. The ECOBOX is handed in at the next restaurant visit and the deposit is returned or exchanged for a new, professionally cleaned ECOBOX when taking meals home with you again.
2. Meals can be taken away in an ECOBOX in all participating restaurants for a deposit fee. These meals can be eaten at home, on the go, at work etc. or later on.
4. Defect ECOBOXes can be exchanged for new containers in all participating restaurants. These are then returned to ORNAMIN and used as a raw material for new products.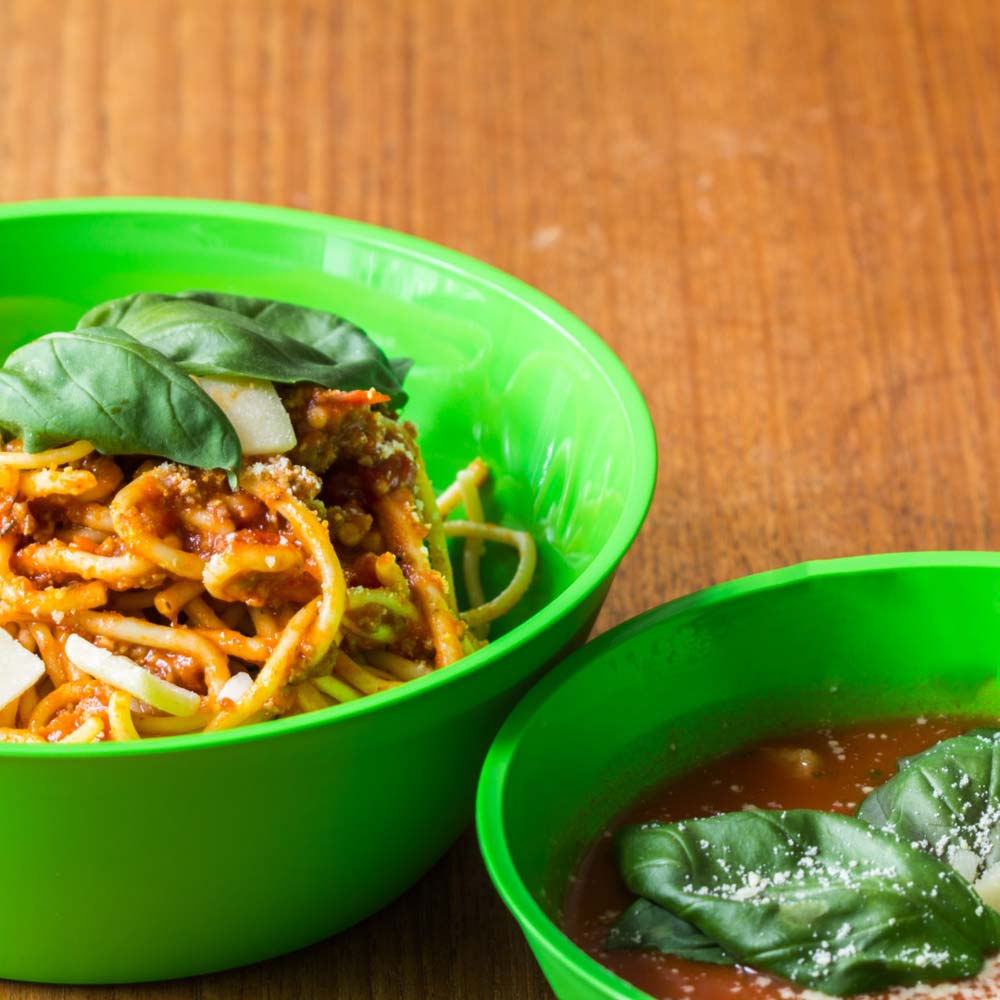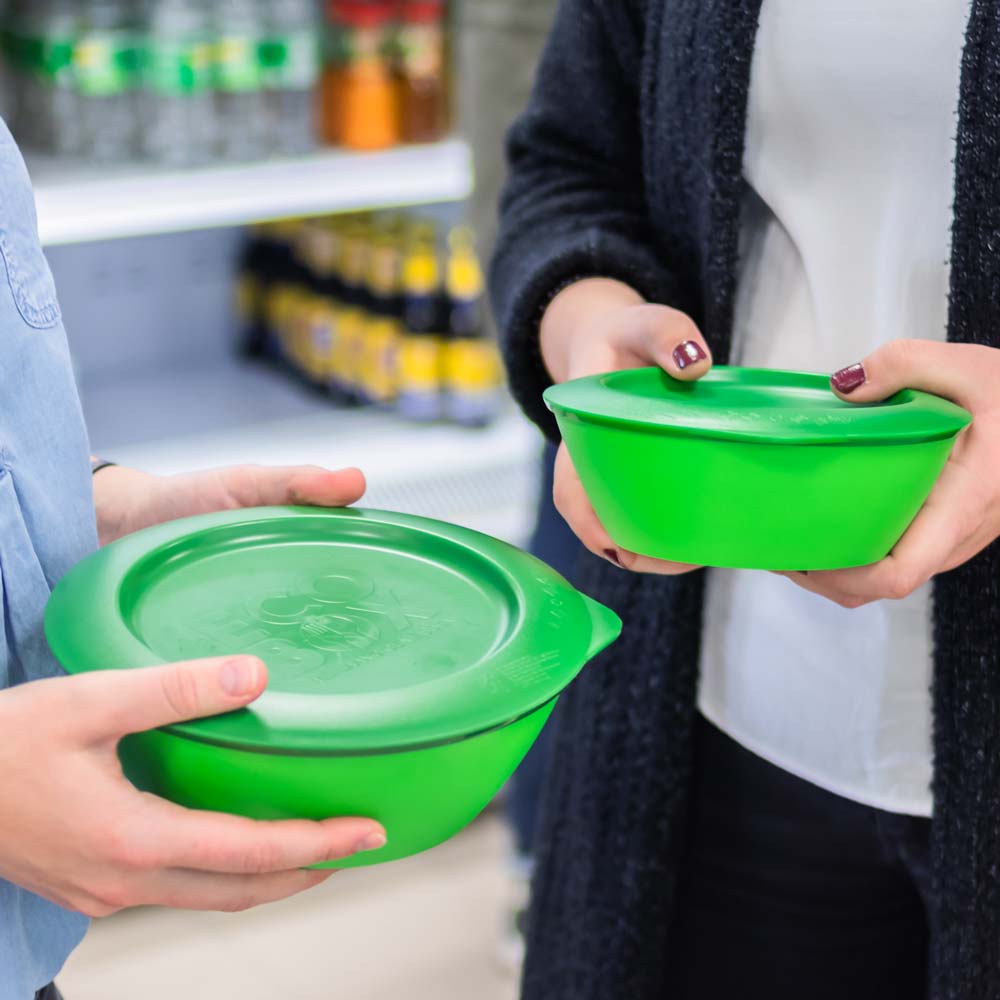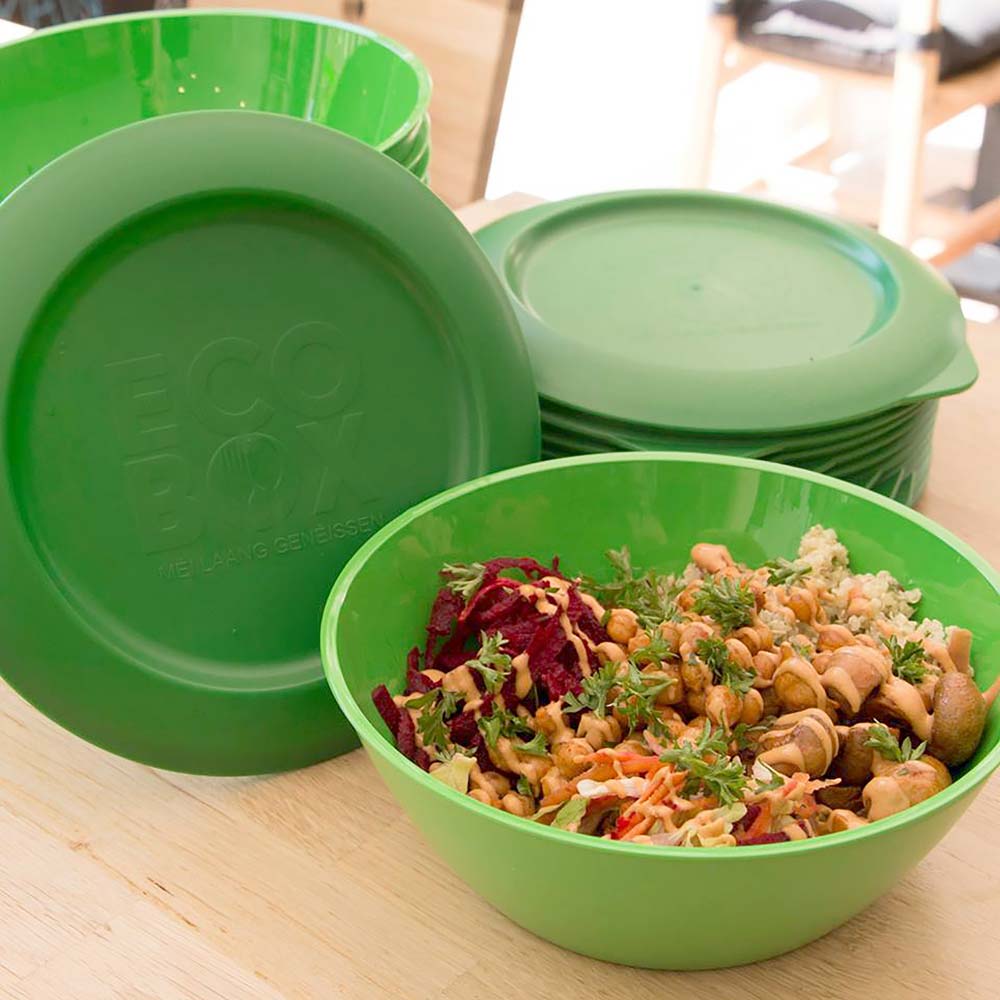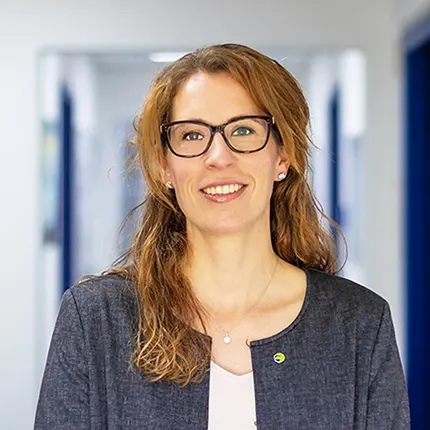 CONTACT
You are interested in our sustainable reusable tableware?
We will be happy to make you an individual offer.
Natalie Dobler, Head of Sales
+49 (0) 571 88 80 8-88