Due to the reusability of the cups an example for sustainable consumption is set. The city of Bielefeld and politicians support this idea.
The practical reusable cups are available in the red Bielefeld design, the blue Arminia football club design, the typical green design of the Lechtermann-Pollmeier bakery chain, the black Olsson bakeries design and the dark green design of the local newspaper Westfalen-Blatt.
For the refilling of a Bielefeld 2GO cup the participating companies grant their customers a discount of at least 30 cent. So the cup is not only good for the environment, but also for your wallet. You can find all participating partners on the Bielefeld Coffee Map. Here you can get the Bielefeld 2GO! cup or refill your own cup. There are now over 70 sales outlets and other cooperation partners that offer a discount.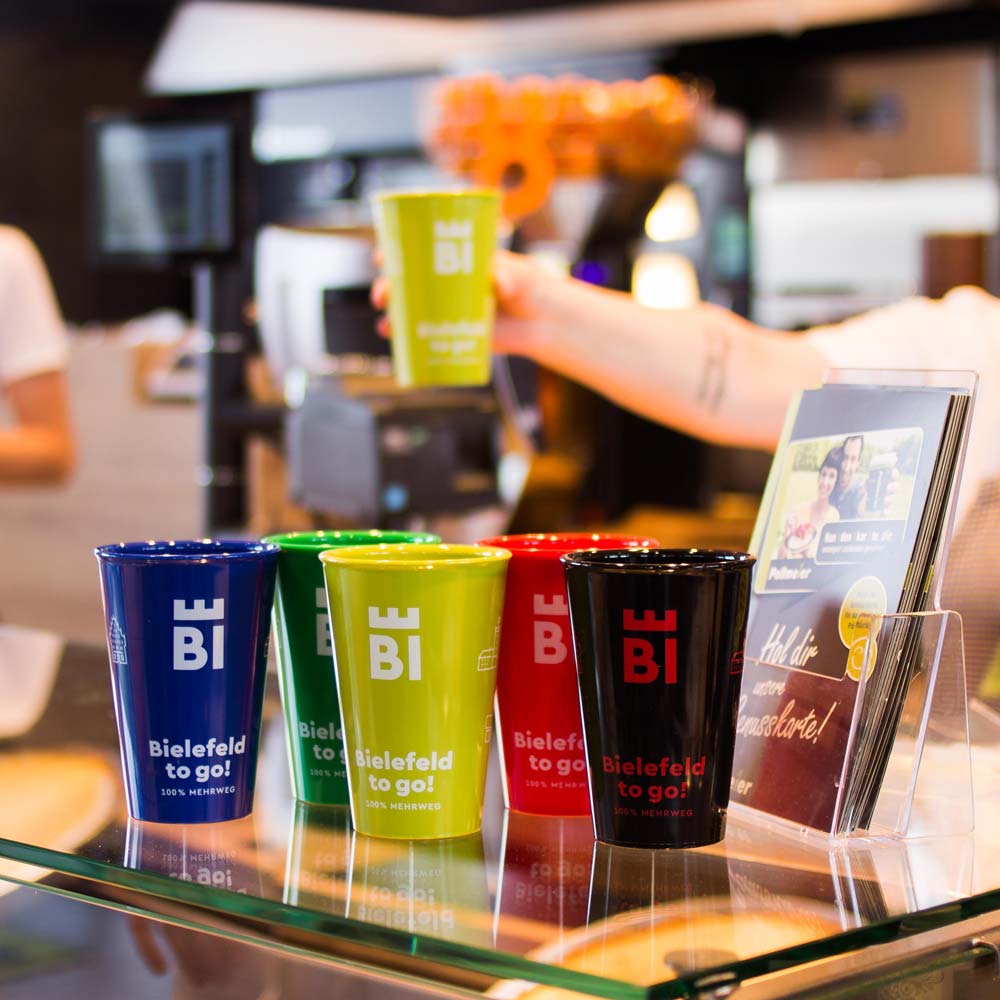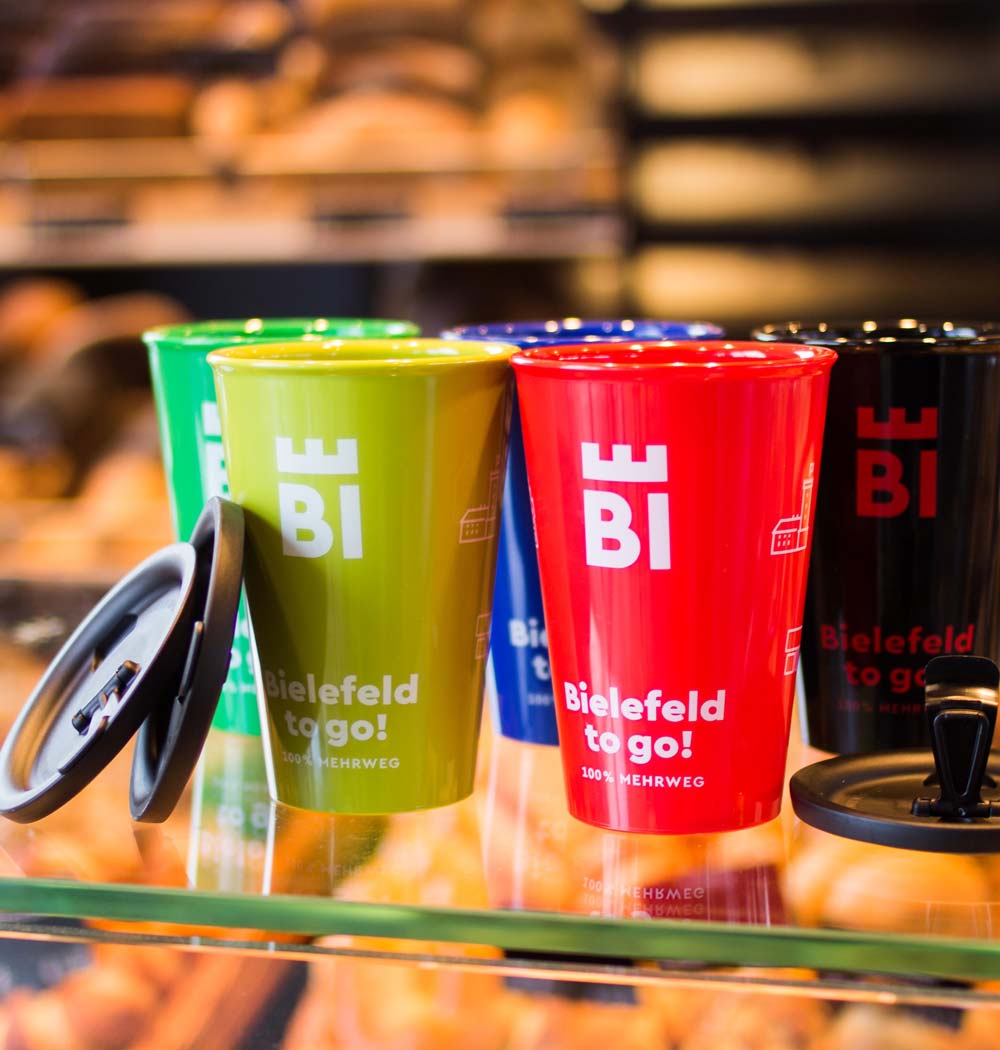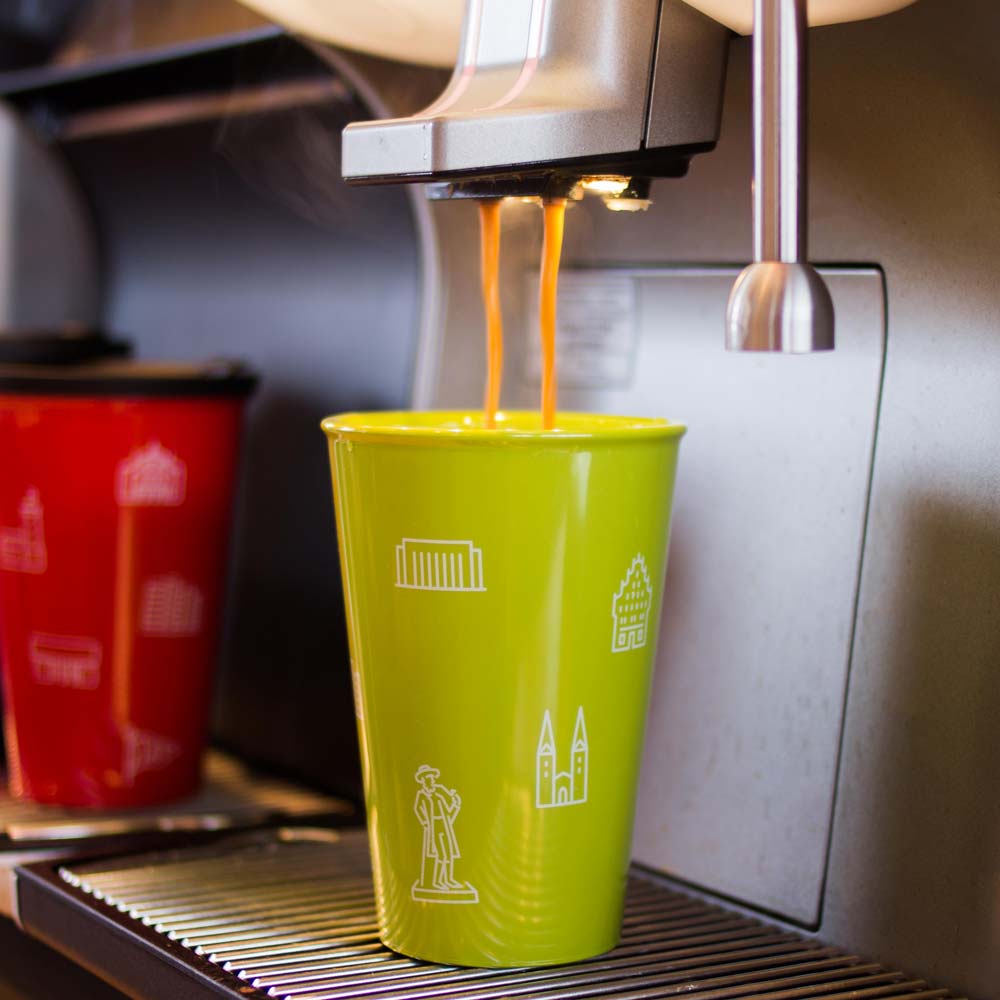 CONTACT
You are interested in our sustainable reusable tableware?
We will be happy to make you an individual offer.
Lea Wilkening, Sales Manager
+49 (0) 571 88 80 8-45