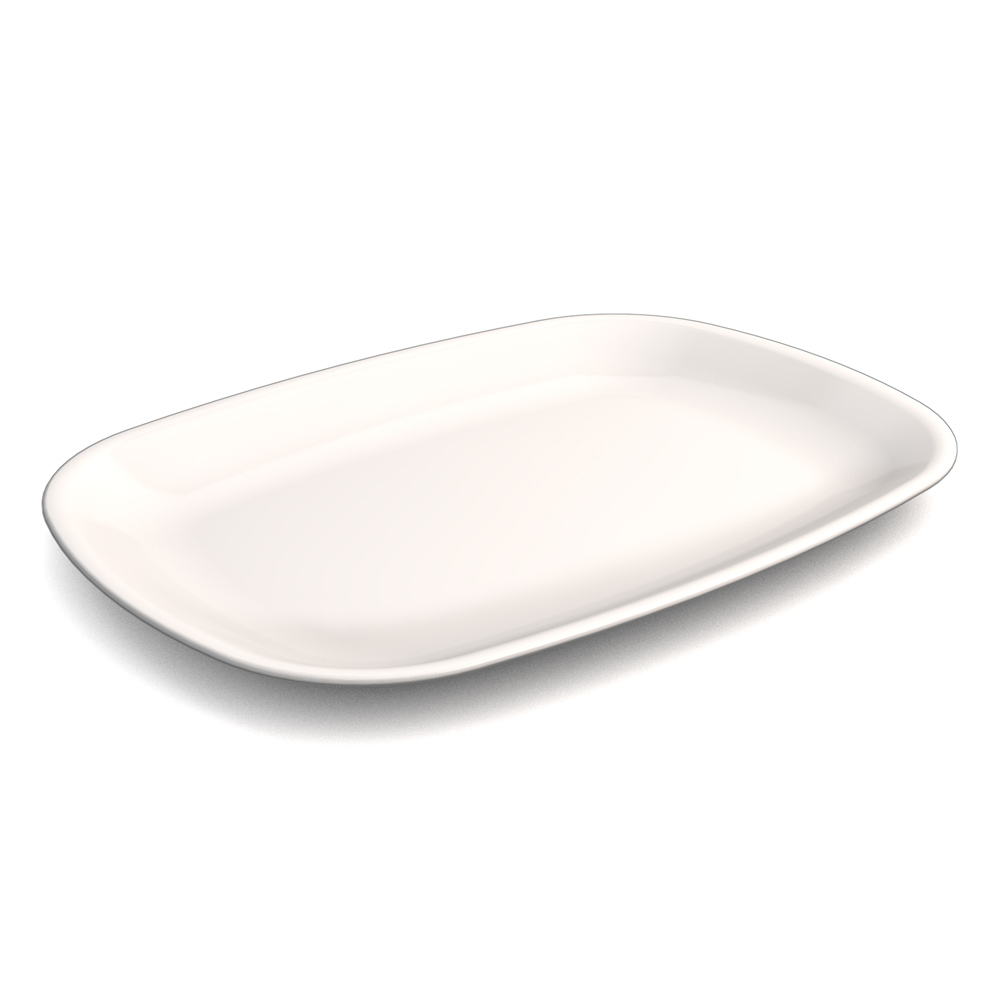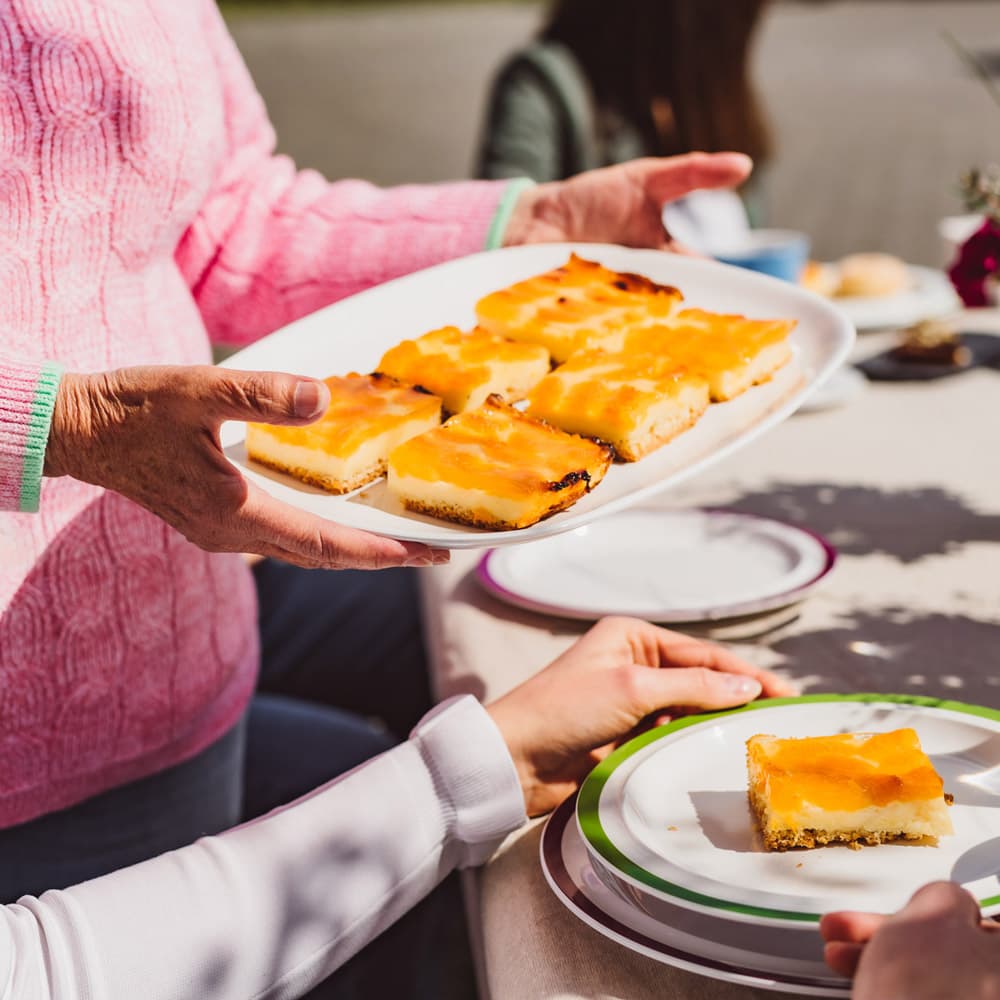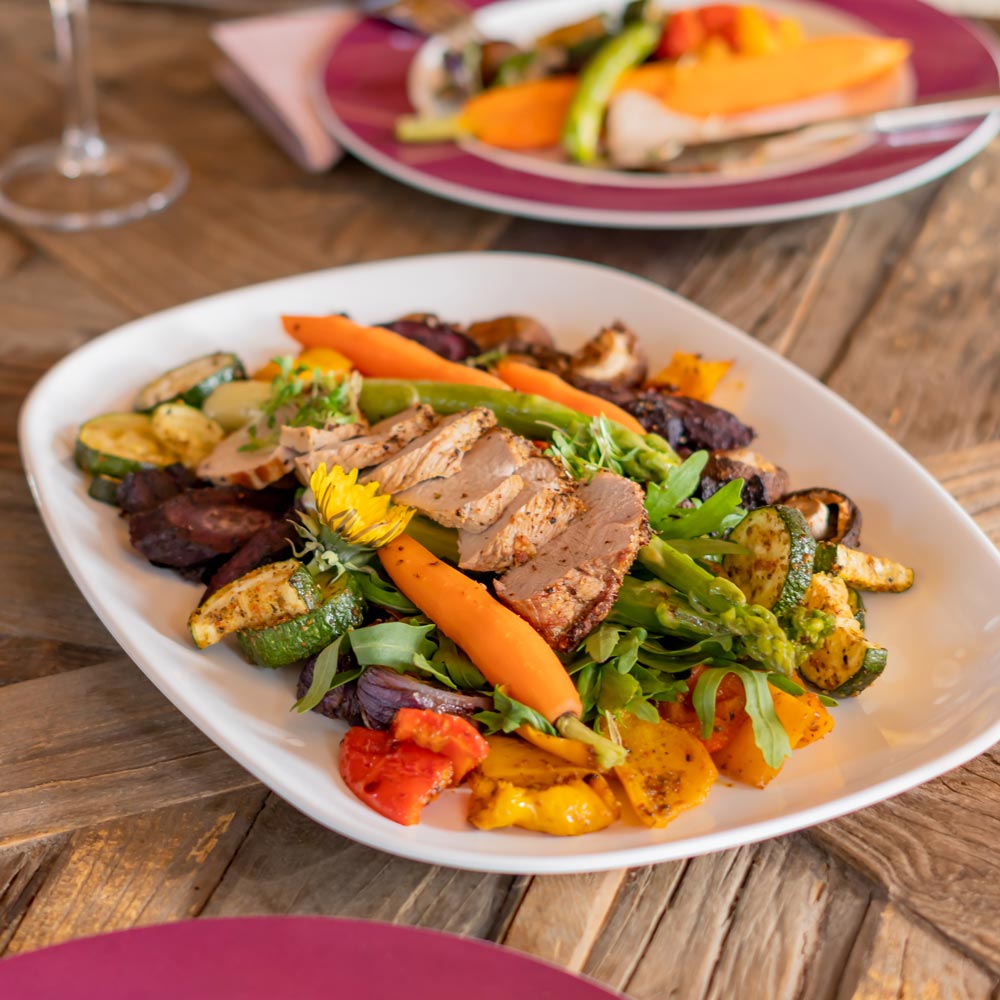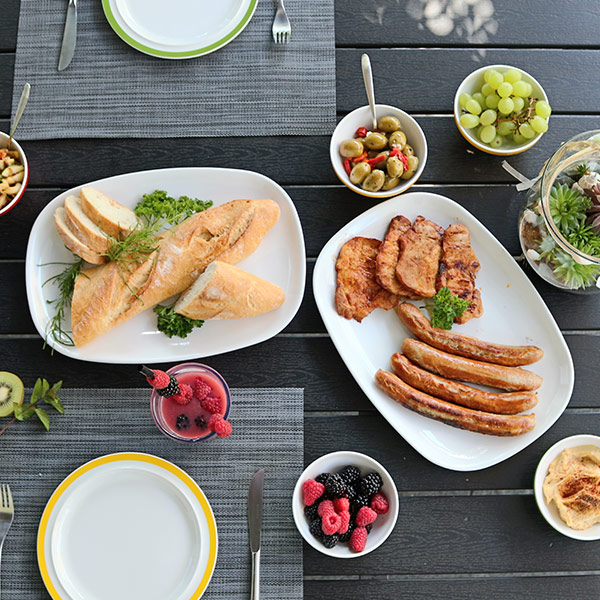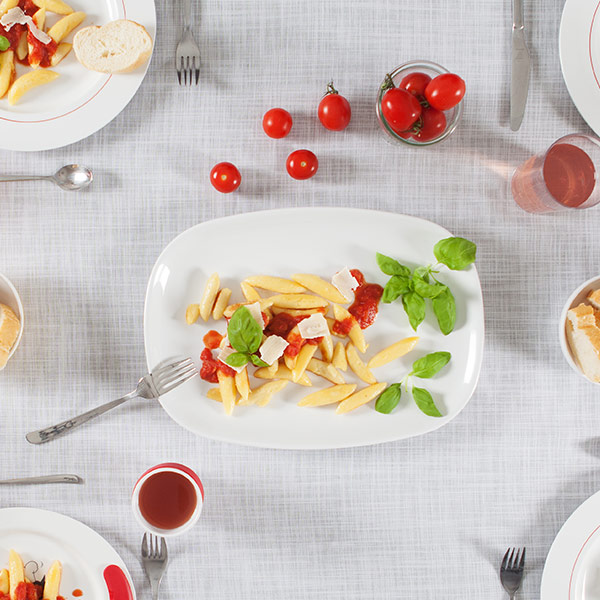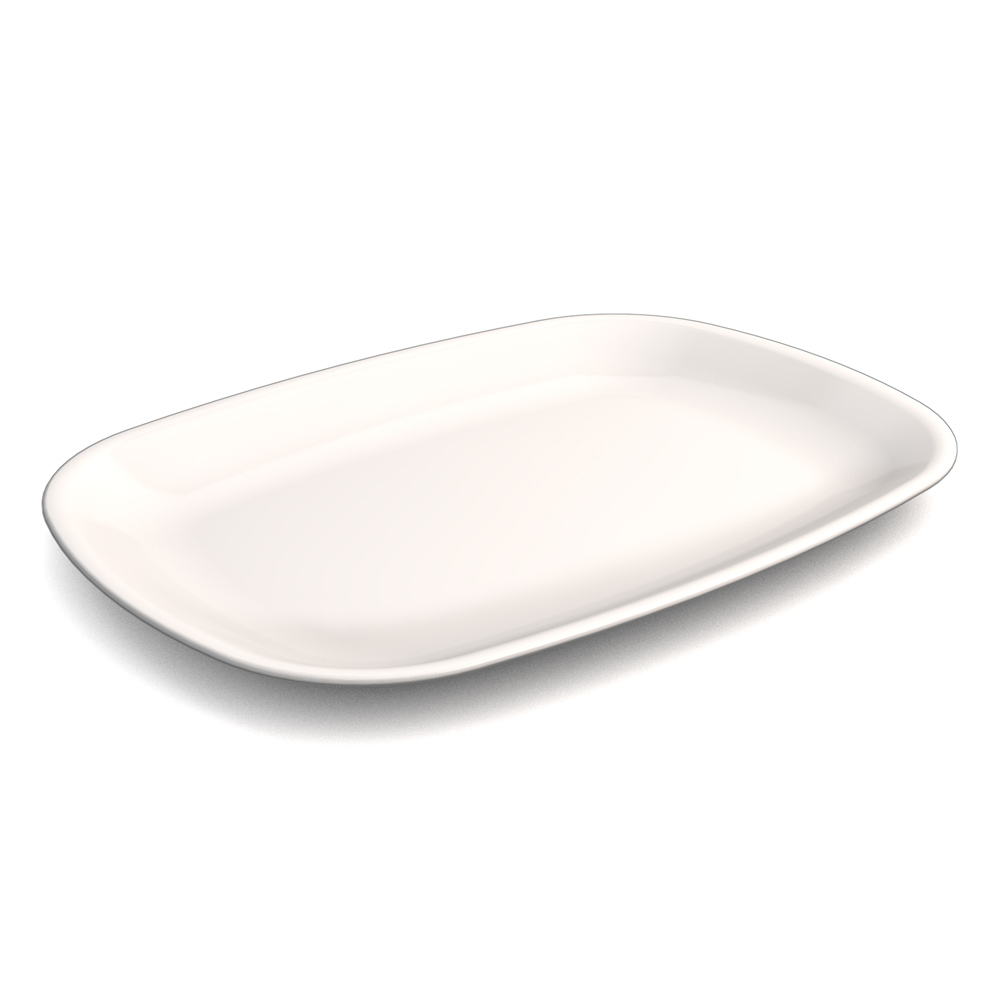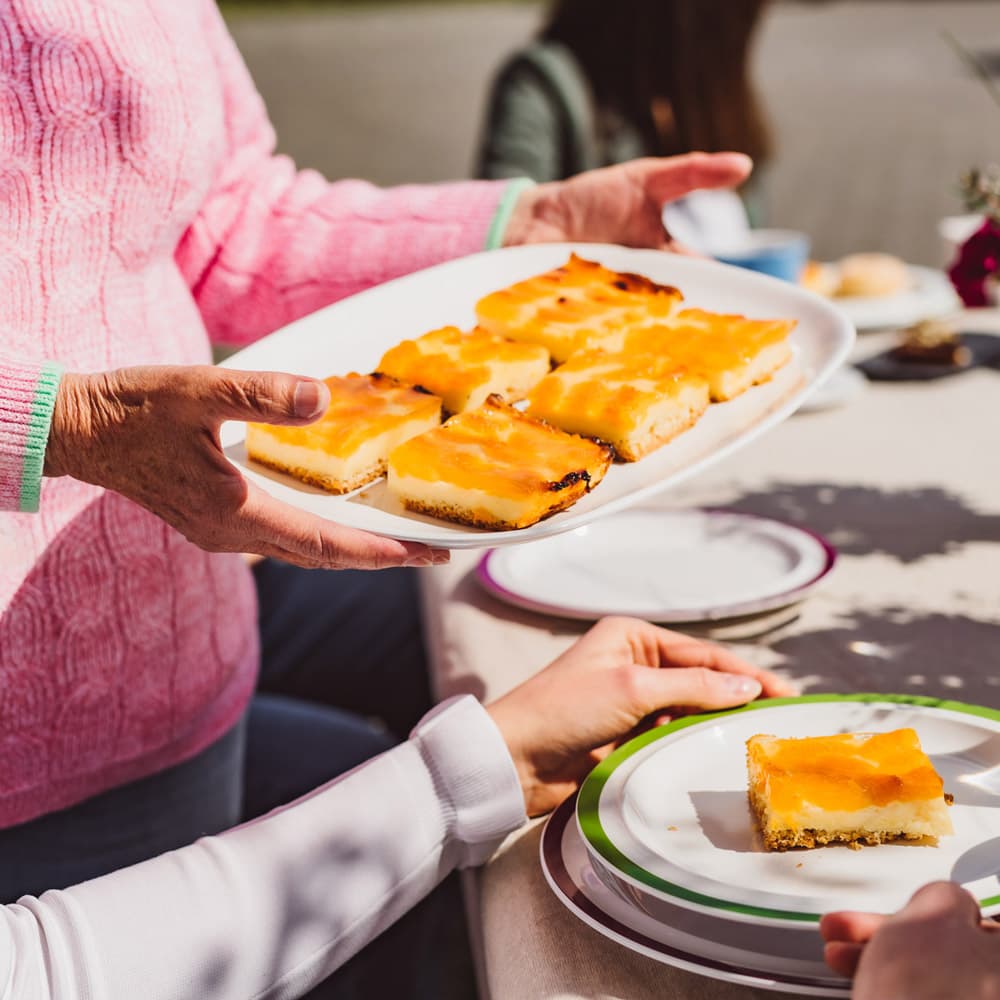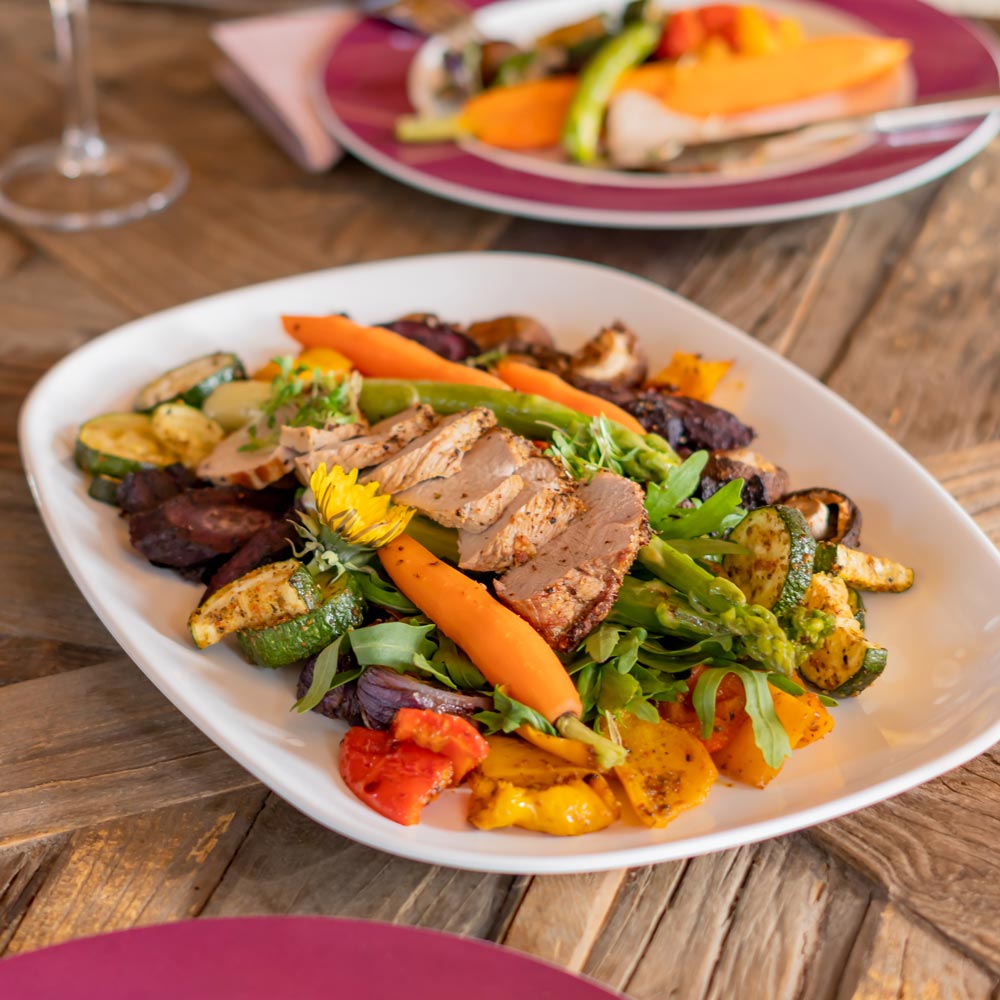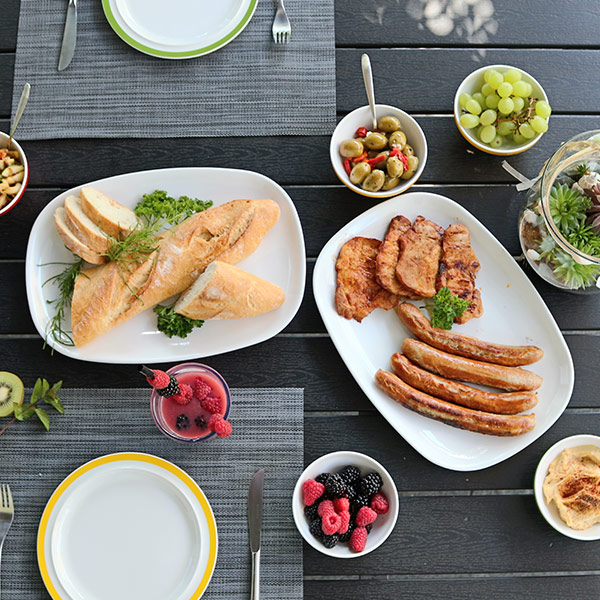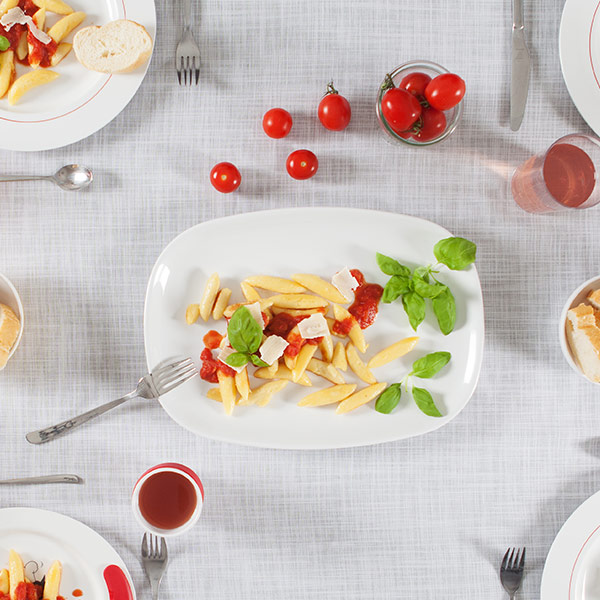 Elegant serving platter for the garden, home or camping.
Available, delivery time 1-3 days
Product information "Serving Platter"
reusable, stackable to save space
durable, break-proof, weighs only approx. 1/3 of porcelain
BPA-free, visually similar to porcelain, 100 % recyclable
food-safe, dishwasher-safe, not microwave-safe
sustainable reusable plastic, 100 % Made in Germany
Material:

Melamin

Series:

Puristic Design

Use & care:

BPA free

, dishwasher safe

, food-suitable

, not microwaveable

Width:

25 cm
Practical leisure tableware
Due to its light weight, the gourmet plate is versatile, for example, when camping, barbecuing in the garden, on the road at a picnic or in the camper van. It is suitable as a serving, cake or side plate as well as when eating with children.
For canteens and cafeterias
No kitchen should be without this modern gourmet platter measuring 36 cm x 25 cm. It is a real lightweight because it weighs only about 1/3 as much as porcelain. This makes the dishwasher-safe gourmet plate perfect for serving food in large kitchens, canteens, nursing homes, refectories, schools, daycare centres, retirement homes and hospitals. Because the dishes make only a small amount of noise, hearing protection is not necessary in the canteen kitchen and guests in the refectory are not disturbed by loud clattering.
Matching series
The gourmet plate is part of the series in purist design from ORNAMIN. It includes the flat plate (model 414), deep plate (models 415 and 419), bowls (models 433 and 435) and mugs (model 420). The series is also available with individual décors on request.
Reuse instead of throwing away.
Disposable cups like paper cups produce enormous mountains of waste. We want to change that, because we are reusable professionals. With the innovative, reusable coffee to go cup made of sustainable reusable plastic, we avoid waste before it is created. All ORNAMIN reusable products are recyclable and 100% Made in Germany. Honestly sustainable.
---
Ich nutze die Platte gerne für Kuchen und Kekse, wenn Gäste da sind. Kommt immer gut an.
Die Platte kann beim Grillen sehr gut zum servieren am Tisch verwendet werden.
Schick als Servierplatte für Kuchen aus der Kastenform oder Muffins! Meine Gäste am Kaffeetisch waren begeistert.