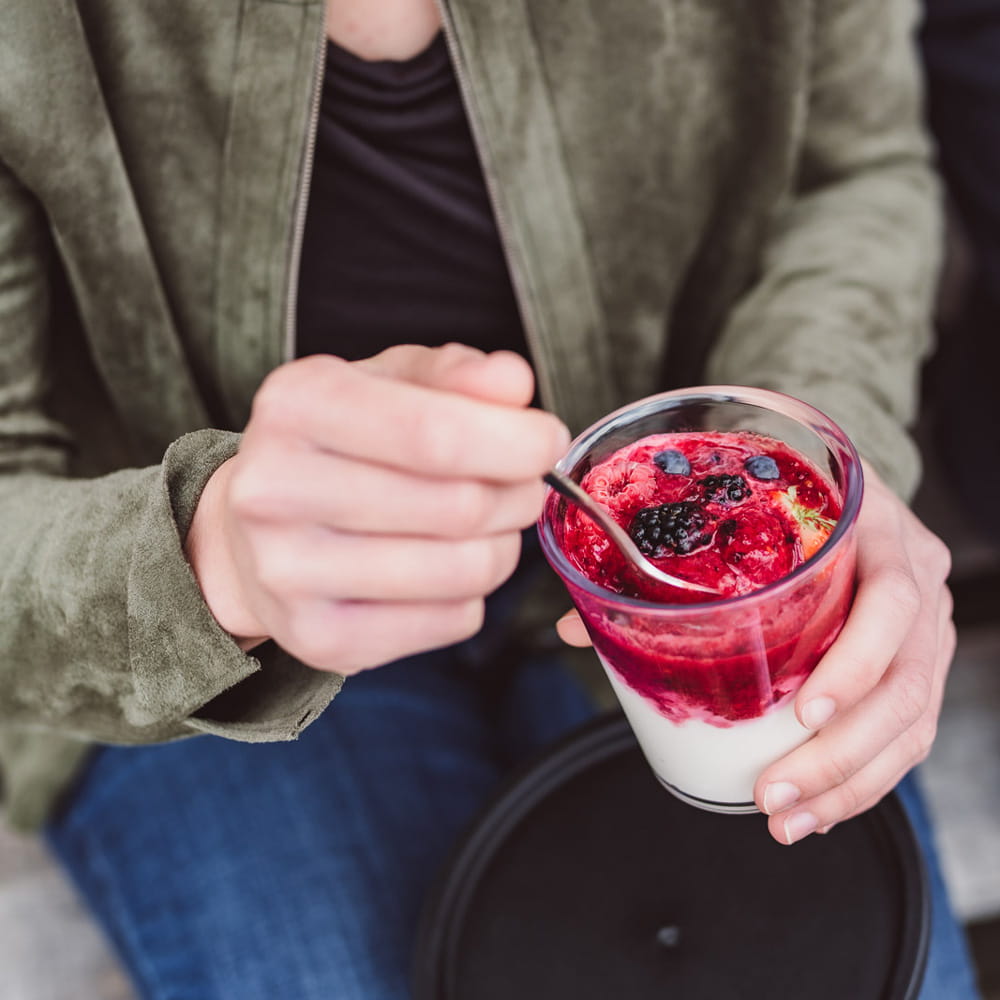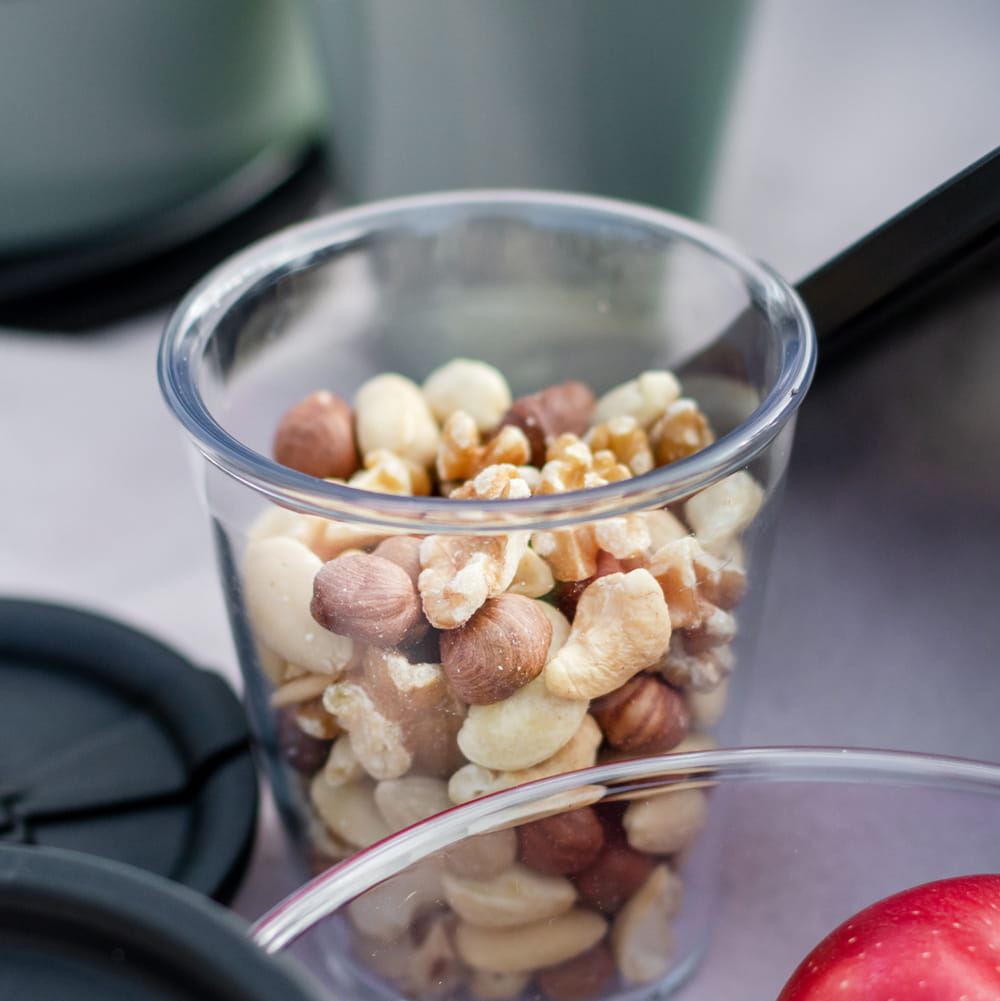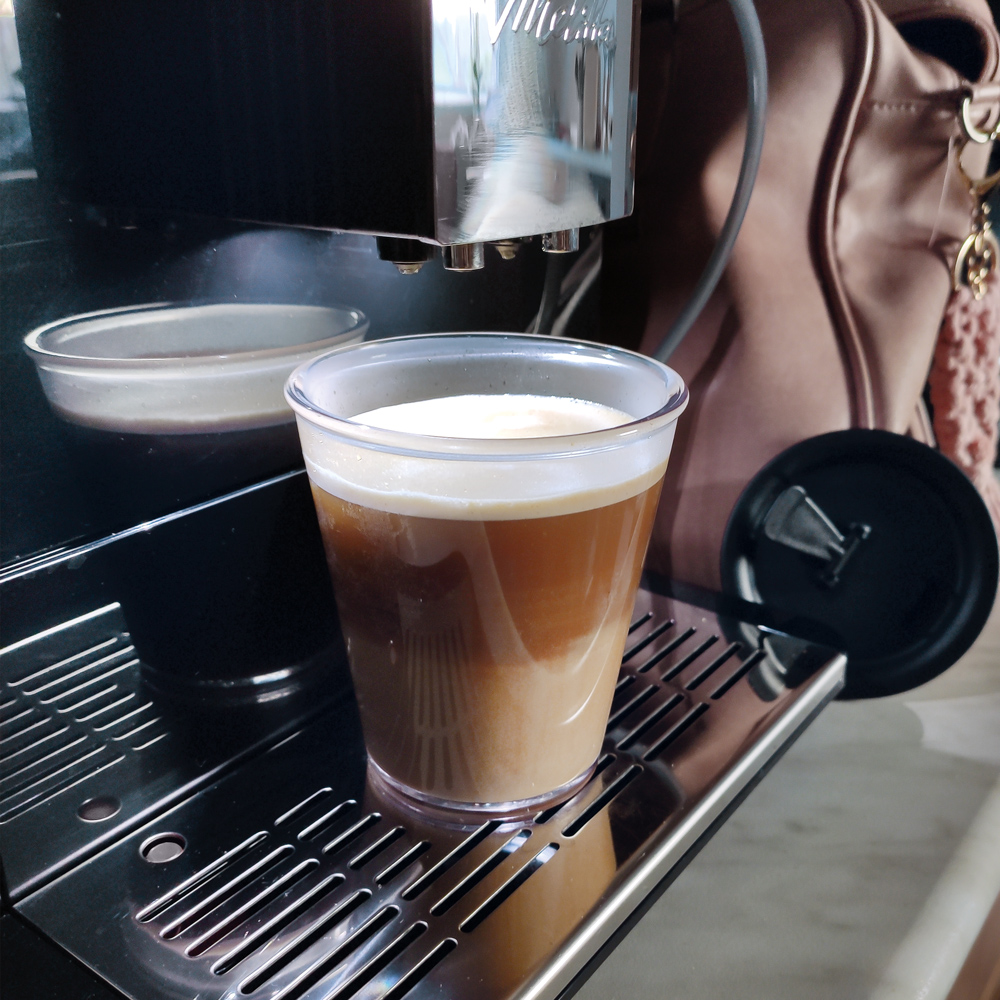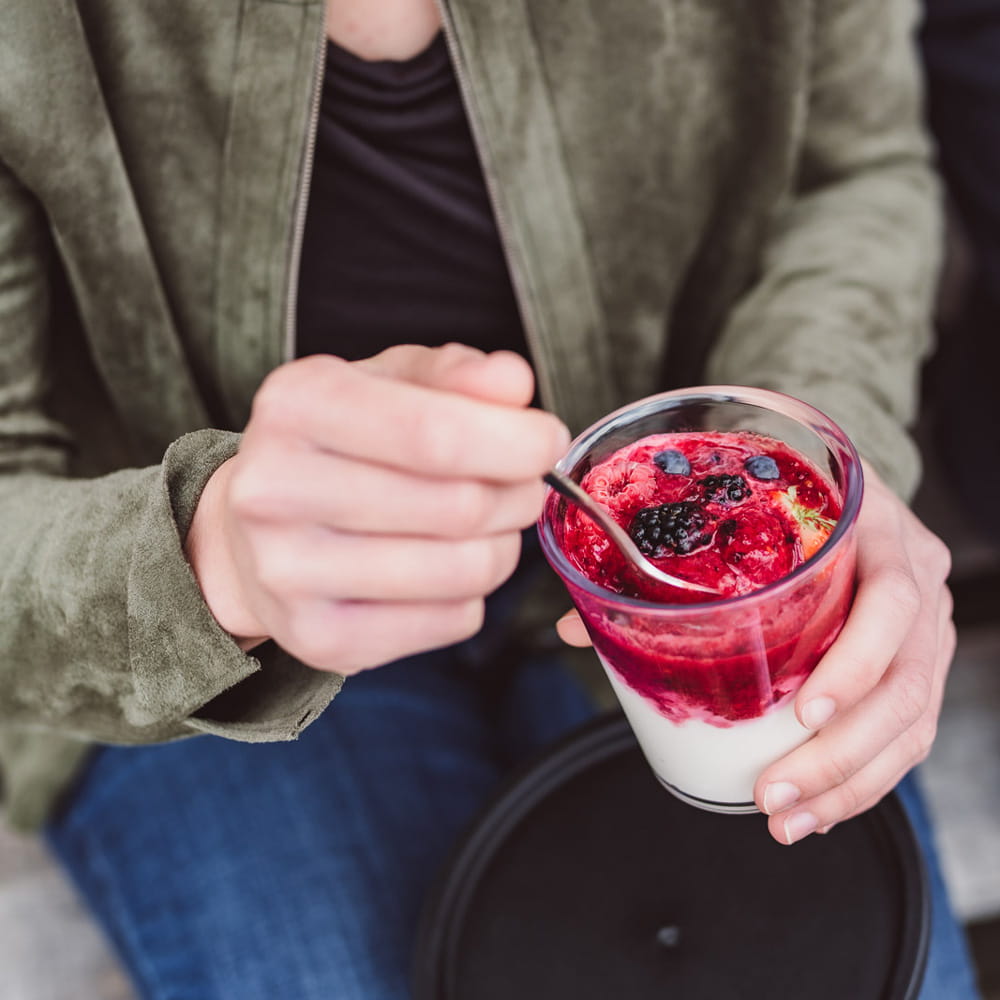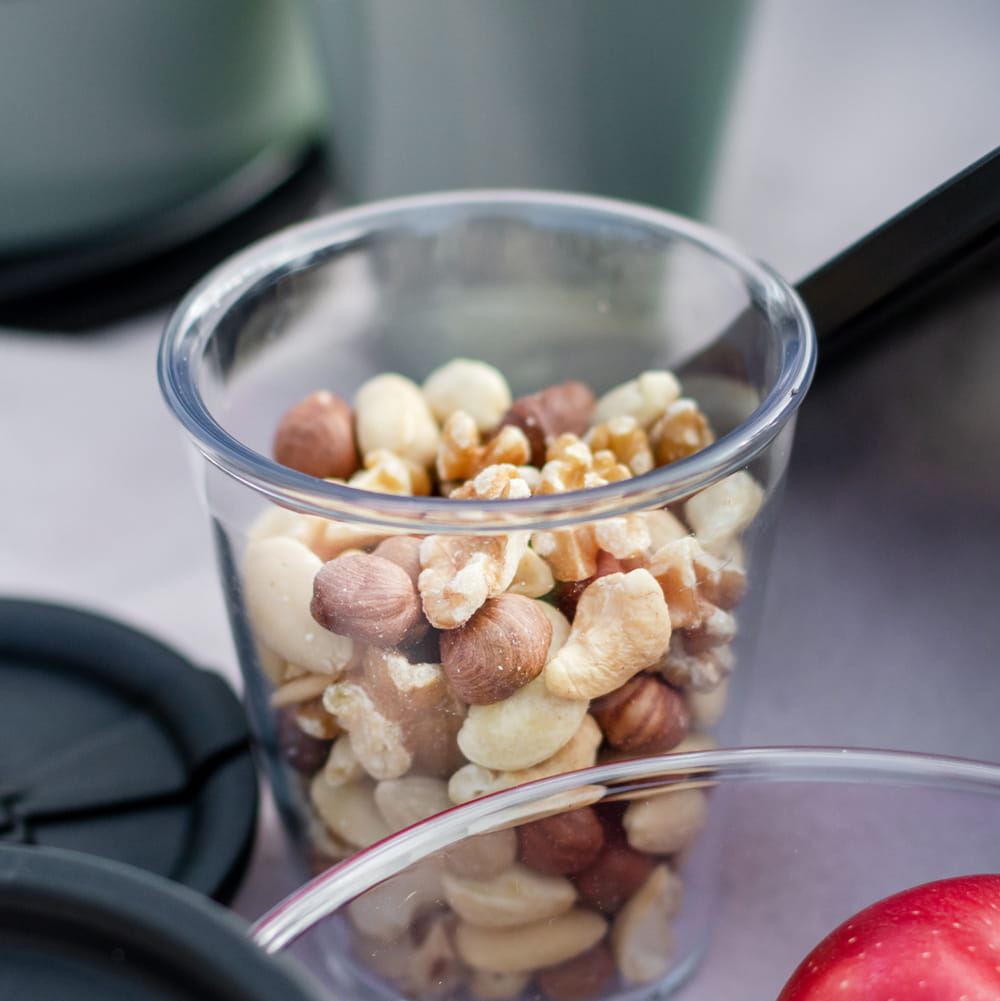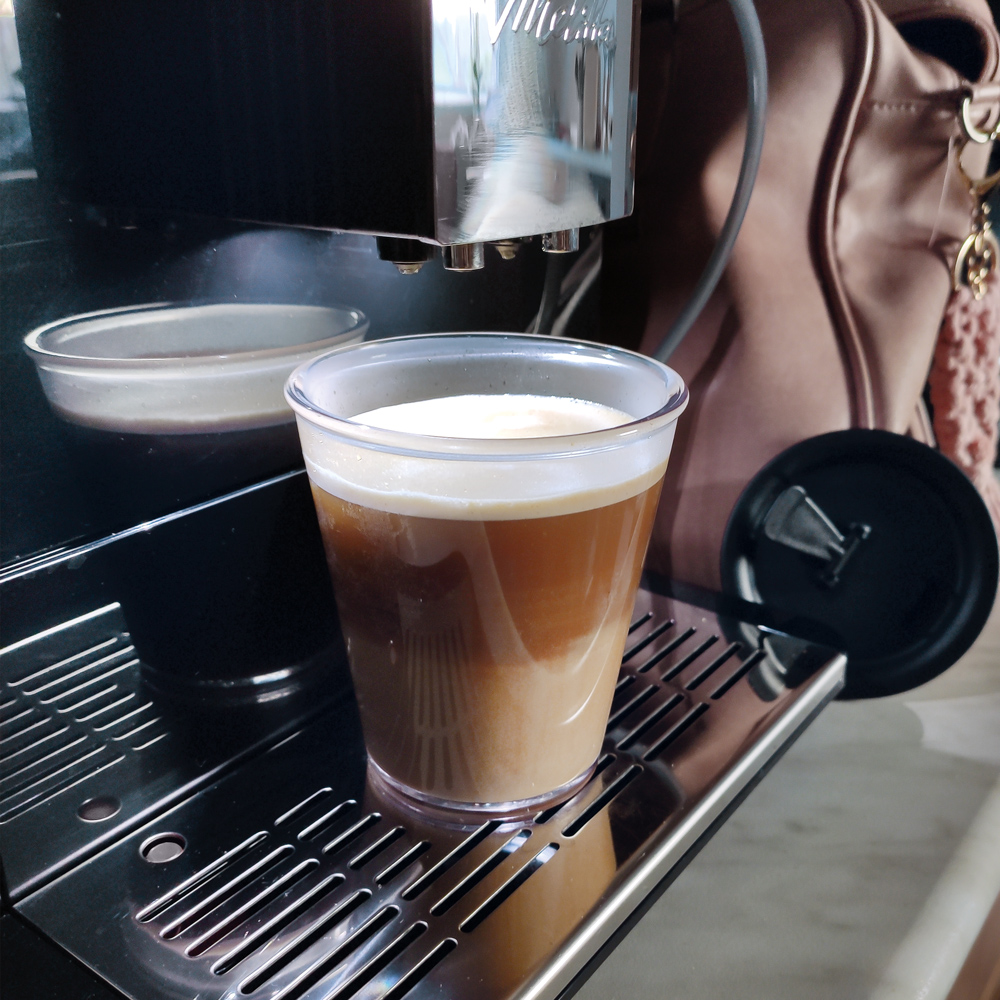 Sustainable reusable cup for coffee to go.
Product number:
M1208-3v989
Product information "Moving Martha"
reusable cups made of quality plastic
also available with leak-proof sealable lid
100 % recyclable, bisphenol-A-free (BPA-free), virtually unbreakable
food-safe, dishwasher-safe, microwave-safe
sustainable reusable tableware, 100 % Made in Germany
Capacity:

300 ml

Diameter:

9 cm

Height:

10 cm

Material:

SAN

Series:

Go & Keep

Use & care:

BPA free

, dishwasher safe

, food-suitable

, microwaveable

, not microwaveable (lid)
Sustainable reusable cups

The reusable plastic cups are sturdier, stronger and lighter than glass or porcelain. They are also safe because they do not break. They are suitable for all kinds of drinks such as cappuccino, latte macchiato, but also smoothies, iced tea or cocktails. Ideal for children, everyday life and leisure, camping, picnics, barbecues and BBQs, parties and celebrations, on the road in the camper van or on the boat.
With lid for coffee to go cup

The separately available lids with leak-proof closure keep absolutely tight. This means that coffee from home, from the bakery or petrol station can be safely taken on the road in your own reusable cup. The cups fit in any bag and on most cup holders in the car, on the bicycle, on a buggy or pram.
The alternative to disposable tableware

The unbreakable and lightweight coffee to go reusable cups and food to go reusable bowls are perfect as catering utensils in canteens, cafés, large kitchens, canteens, schools and kindergartens. All ORNAMIN reusable products can be individually decorated with a logo, motif or branding and equipped with RFID technology.
Matching tableware series
For every single tableware item, there is a matching series that you can find at our online shop. However, the plates, cups and bowls from all series can also be harmoniously combined with each other. Be inspired. (>> to the series Go & Keep)
Reuse instead of throwing away.
Disposable cups like paper cups produce enormous mountains of waste. We want to change that, because we are reusable professionals. With the innovative, reusable coffee to go cup made of sustainable reusable plastic, we avoid waste before it is created. All ORNAMIN reusable products are recyclable and 100% Made in Germany. Honestly sustainable.
---
Diesen Becher habe ich meiner kleinen Schwester (3 Jahre alt) als Kakao-Becher in dem hübschen Farbton Perla geschenkt. Es ist seitdem ihr absoluter Lieblingsbecher. Außerdem darf der Becher auch mal vom Tisch fallen (das passiert ja in dem Alter ab und an mal), er ist nämlich echt stabil.
Ich nutze den Becher für meinen Kaffee auf der Arbeit. Hält etwas länger warm als in der Tasse und ich kann den Becher mit dem passenden Trinkdeckel auch gut hin und her transportieren oder damit in der Firma herum laufen, z.B. zu Meetings.
Super geeignet für Draußen
Wir nutzen die Becher als Familie gerne, wenn wir im Sommer viel Zeit Draußen verbringen. Sie sind einfach stabiler als herkömmliche Gläser und somit perfekt geeignet für Garten, Picknick, Badesee und vieles mehr. In der Farbe glasklar sehen sie außerdem auch noch fast genauso aus wie Gläser!
Choose your favourite lids