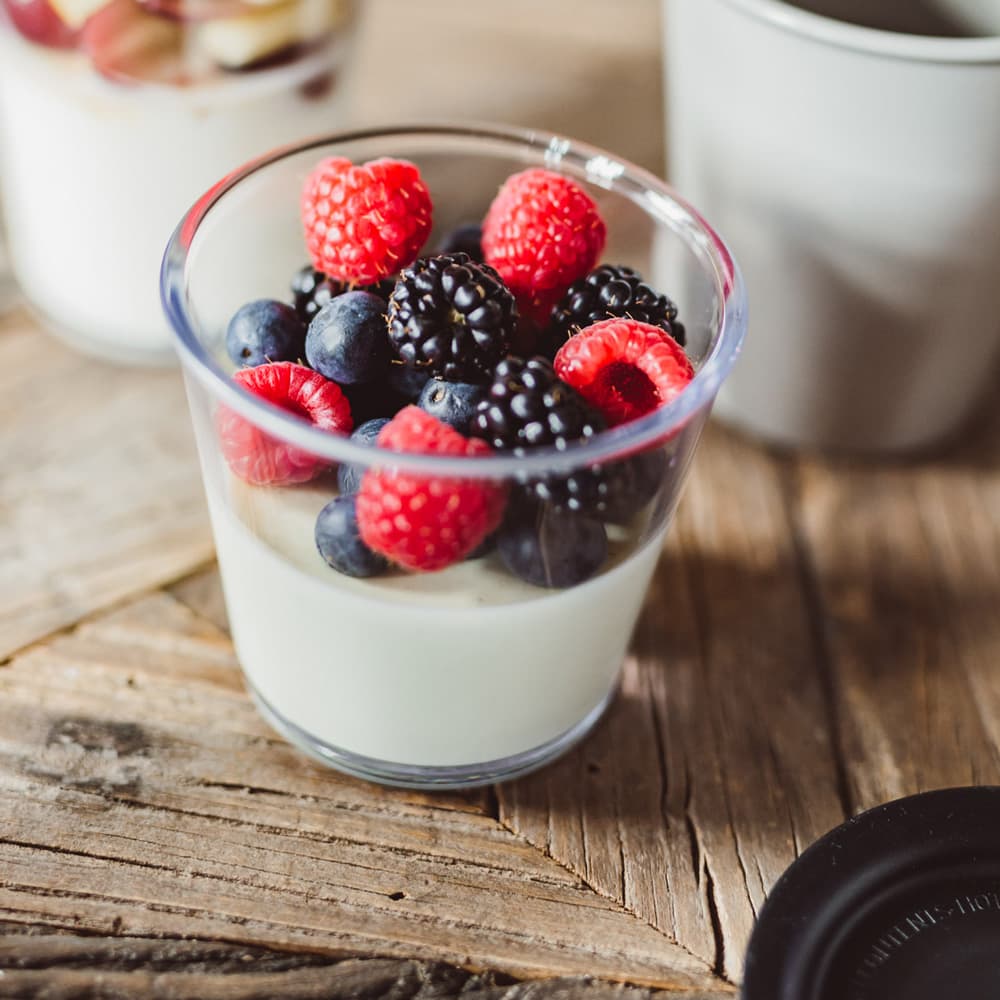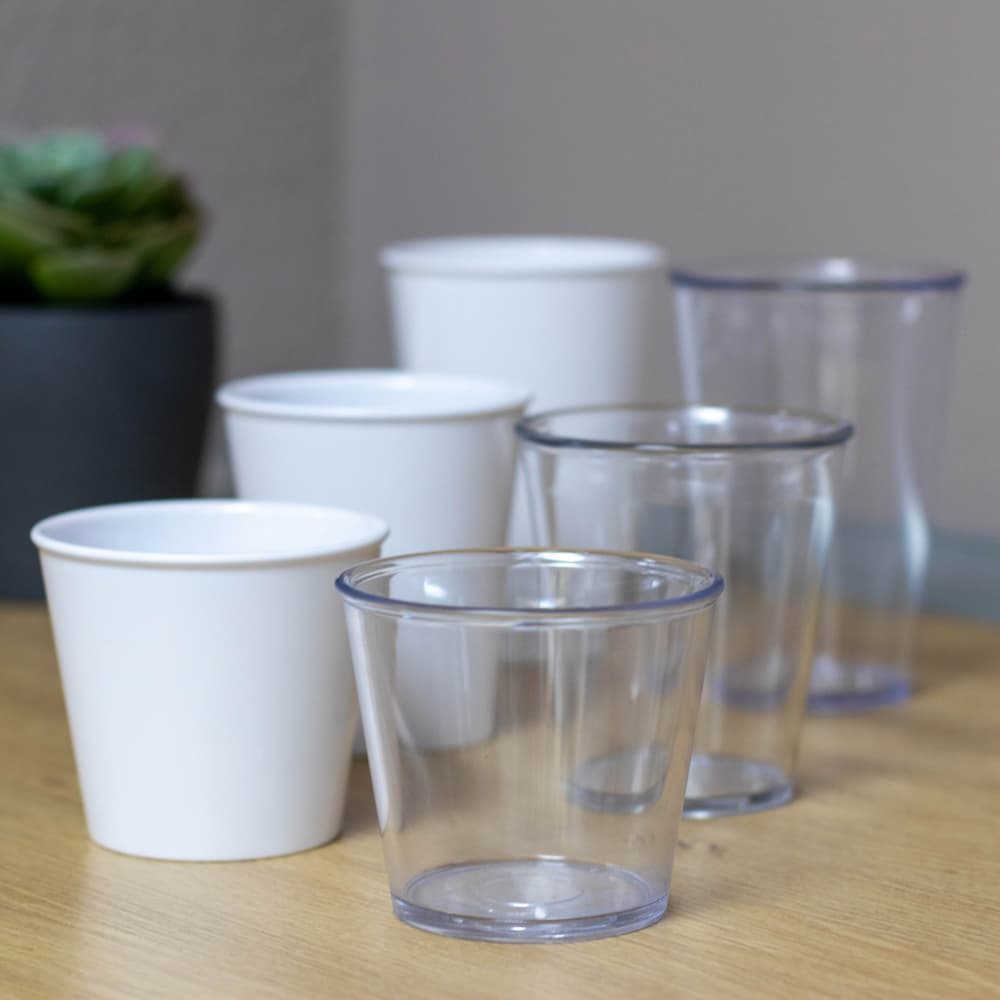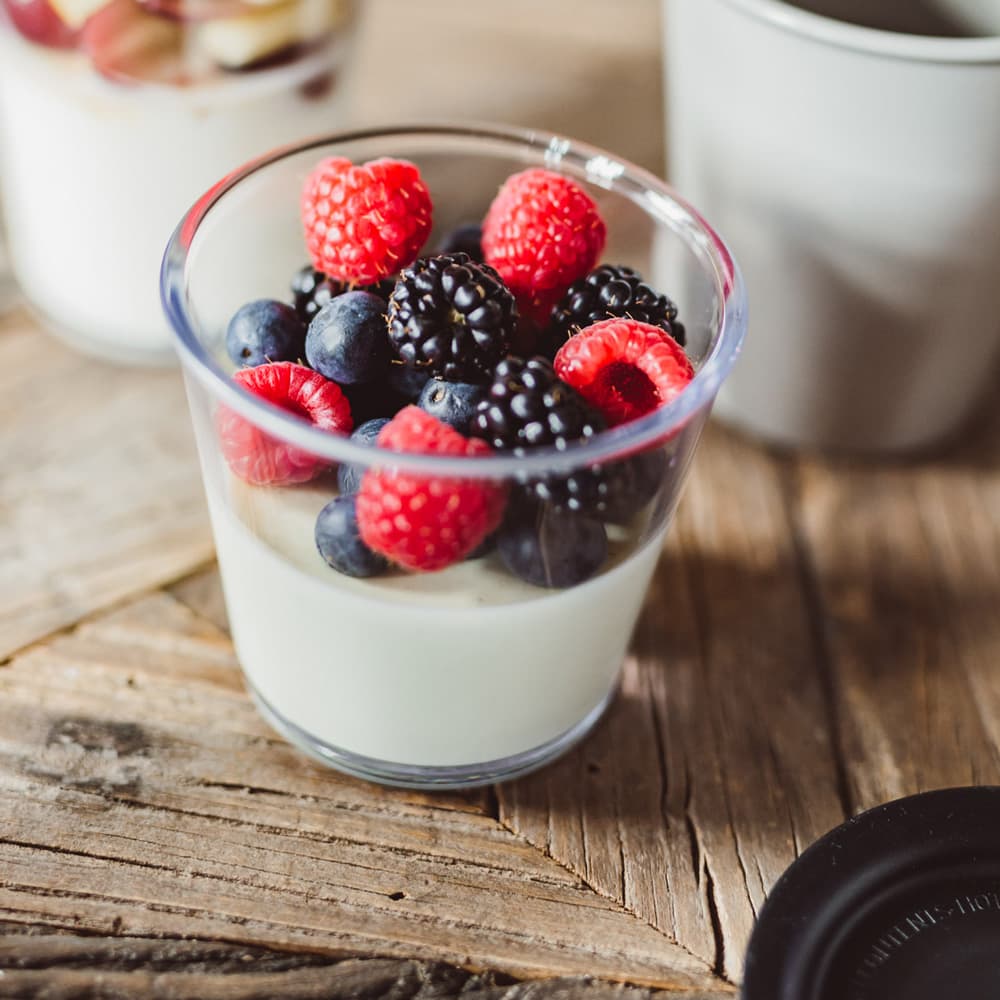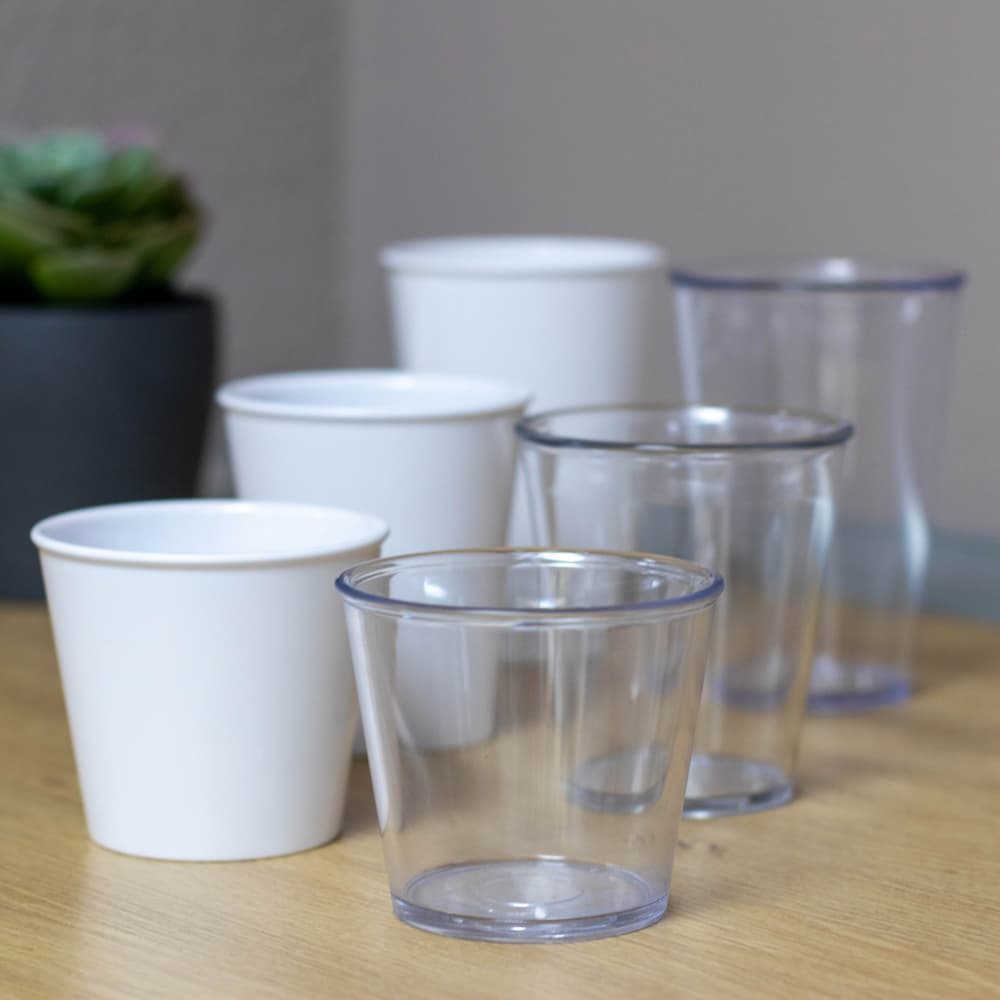 Small sustainable reusable cup for a small coffee or dessert to take away.
Product number:
M1207-1v924
Product information "Little Lars"
reusable cups made of quality plastic
also available with leak-proof sealable lid
100 % recyclable, bisphenol-A-free (BPA-free), virtually unbreakable
food-safe, dishwasher-safe, microwave-safe
sustainable reusable tableware, 100 % Made in Germany
Capacity:

250 ml

Diameter:

9 cm

Height:

8 cm

Material:

SAN

Series:

Go & Keep

Use & care:

BPA free

, dishwasher safe

, food-suitable

, microwaveable

, not microwaveable (lid)

Weight:

75 g
Sustainable reusable cups

The reusable plastic cups are sturdier, stronger and lighter than glass or porcelain. They are also safe because they do not break. They are suitable for all kinds of drinks such as cappuccino, latte macchiato, but also smoothies, iced tea or cocktails. Ideal for children, everyday life and leisure, camping, picnics, barbecues and BBQs, parties and celebrations, on the road in the camper van or on the boat.
With lid for coffee to go cup

The separately available lids with leak-proof closure keep absolutely tight. This means that coffee from home, from the bakery or petrol station can be safely taken on the road in your own reusable cup. The cups fit in any bag and on most cup holders in the car, on the bicycle, on a buggy or pram.
The alternative to disposable tableware

The unbreakable and lightweight coffee to go reusable cups and food to go reusable bowls are perfect as catering utensils in canteens, cafés, large kitchens, canteens, schools and kindergartens. All ORNAMIN reusable products can be individually decorated with a logo, motif or branding and equipped with RFID technology.
Matching tableware series
For every single tableware item, there is a matching series that you can find at our online shop. However, the plates, cups and bowls from all series can also be harmoniously combined with each other. Be inspired. (>> to the series Go & Keep)
Reuse instead of throwing away.
Disposable cups like paper cups produce enormous mountains of waste. We want to change that, because we are reusable professionals. With the innovative, reusable coffee to go cup made of sustainable reusable plastic, we avoid waste before it is created. All ORNAMIN reusable products are recyclable and 100% Made in Germany. Honestly sustainable.
---
Ich finde den Becher praktisch, um kleine Snacks wie Nüsse für unterwegs (Zur Uni oder für Zugfahrten) mitzunehmen. Mit dem passenden Deckel fällt auch im Rucksack nichts raus. Einen Stern Abzug gibt es, weil aufgrund der geringen Füllmenge nicht all zu viel rein passt.
Passend zur Food to go Schale!
Dieser Becher ist eine tolle Ergänzung zur Food to go Schale. In die Schale kommt dann beispielsweise der Joghurt, und in den Becher das passende Müsli oder Obst dazu! Da beide Produkte praktisch verschließbar sind, kann man diese Kombination dann ganz einfach mit zur Schule oder zum Arbeitsplatz nehmen.
Choose your favourite lids