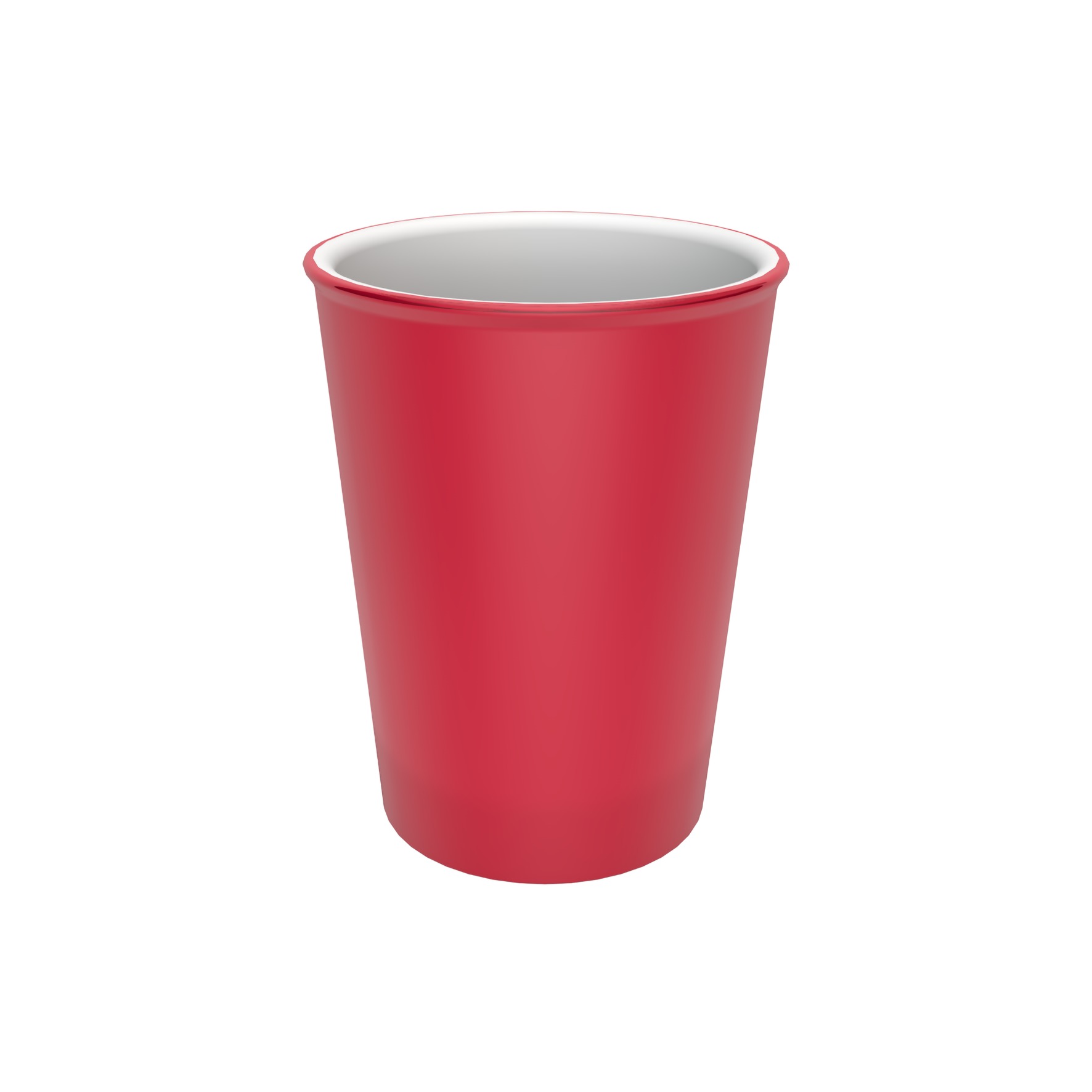 Double-walled warming mug for on the go.
Product number:
M208-6v1012
Product information "Hot Hugo"
made of high-quality plastic
double-walled cup keeps drinks pleasantly warm
also available with leak-proof sealable lid
100 % recyclable, bisphenol-A-free (BPA-free), virtually unbreakable
dishwasher safe, microwaveable, food safe
sustainable reusable tableware, 100 % Made in Germany
Capacity:

300 ml

Diameter:

9 cm

Features:

Thermal Function

Height:

12 cm

Material:

SAN

Series:

Go & Keep

Use & care:

BPA free

, dishwasher safe

, food-suitable

, microwaveable

, not microwaveable (lid)
Sustainable thermal mug
Whether at home, on the road or in the office: the ORNAMIN thermal mug to go is the perfect companion on cold days, because it keeps hot drinks pleasantly warm.
With lid to coffee to go mug
The separately available lids with leak-proof closure keep absolutely tight. This means that coffee from home, the bakery or the petrol station can be safely taken on the go in your own reusable cup. The cups fit in any bag and on most cup holders in the car, on the bicycle, on a buggy or pram.
The alternative to disposable tableware
The unbreakable and lightweight coffee to go reusable cups and food to go reusable bowls are perfect as catering utensils in canteens, cafés, large kitchens, canteens, schools and kindergartens. All ORNAMIN reusable products can be individually decorated with a logo, motif or branding and equipped with RFID technology.
Matching tableware series
For every single tableware item, there is a matching series that you can find at our online shop. However, the plates, cups and bowls from all series can also be harmoniously combined with each other. Be inspired. (>> to the series Go & Keep)
Reuse instead of throwing away.
Disposable cups like paper cups produce enormous mountains of waste. We want to change that, because we are reusable professionals. With the innovative, reusable coffee to go cup made of sustainable reusable plastic, we avoid waste before it is created. All ORNAMIN reusable products are recyclable and 100% Made in Germany. Honestly sustainable.
Choose your favourite lids