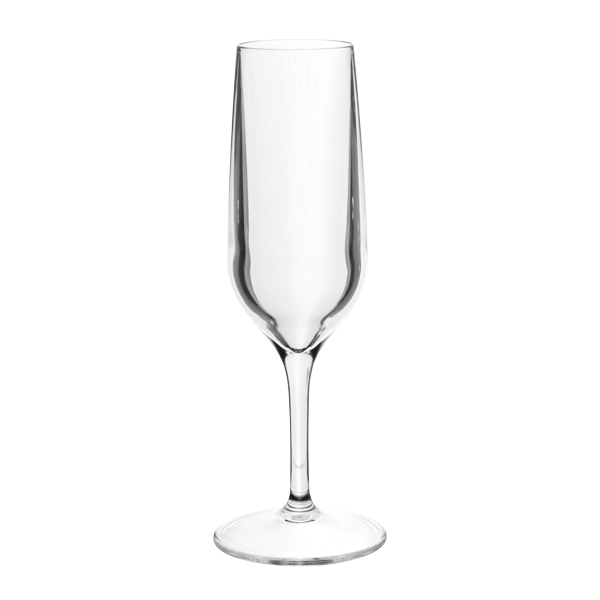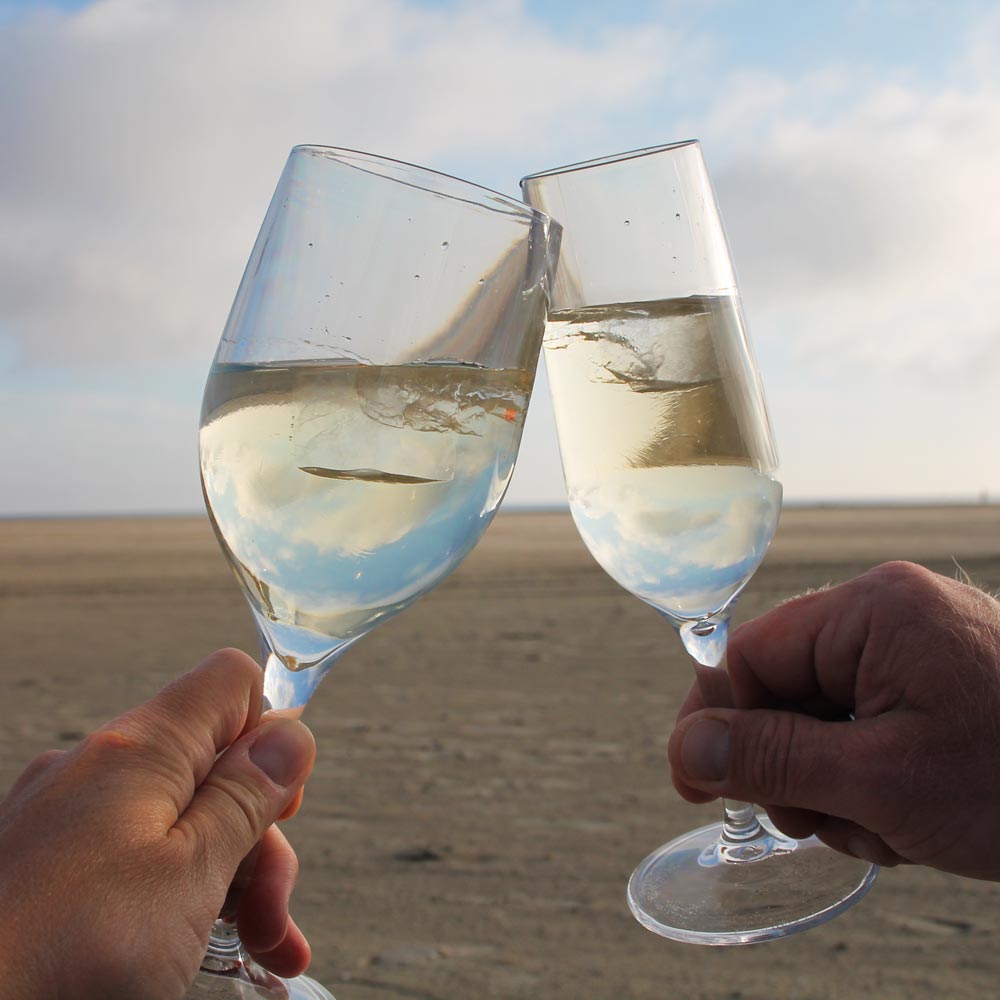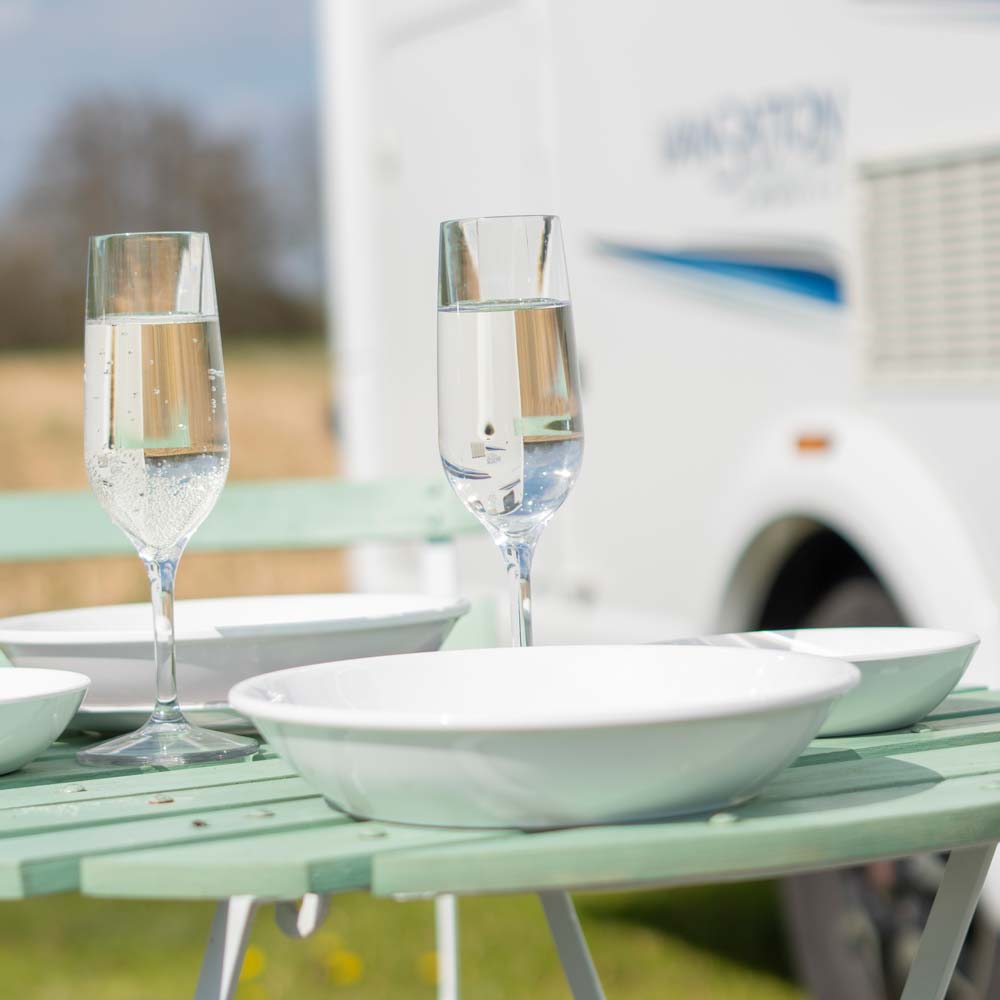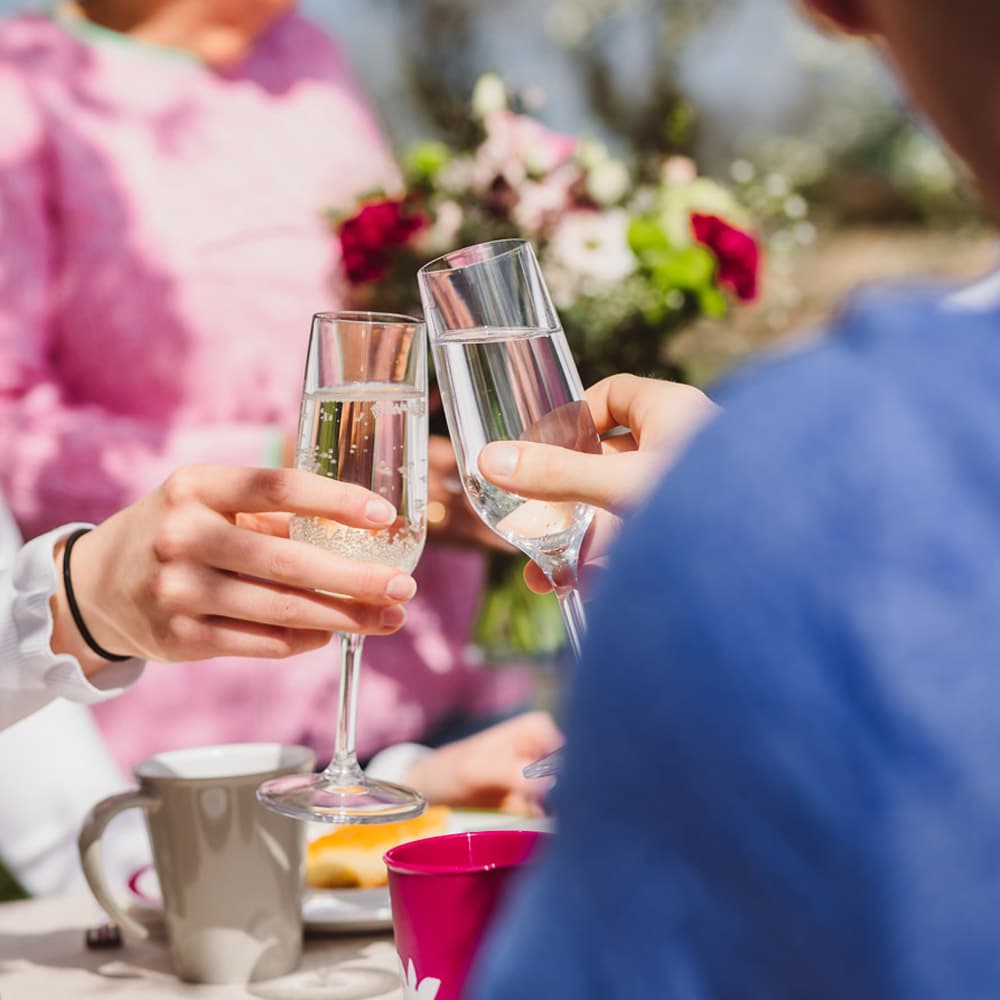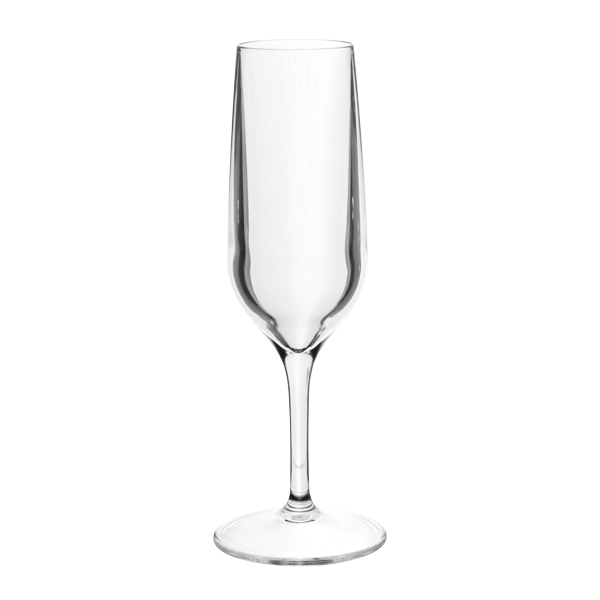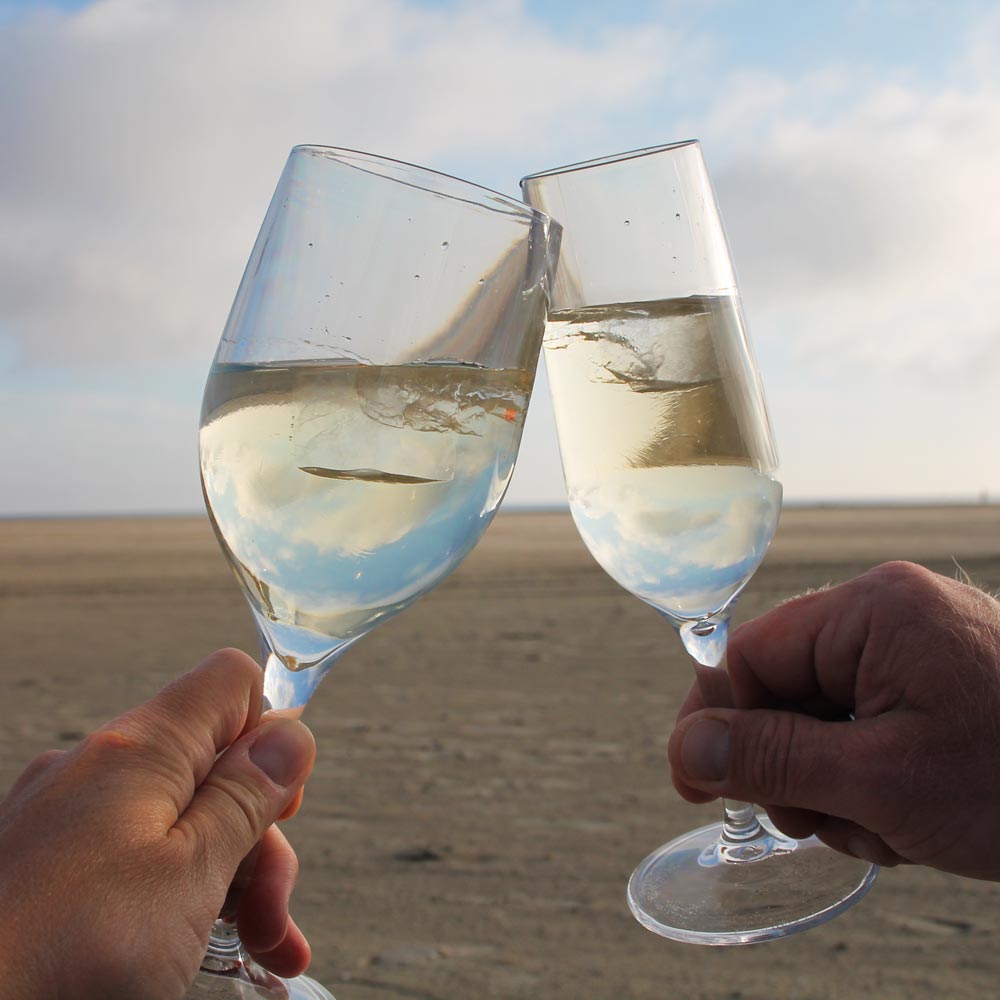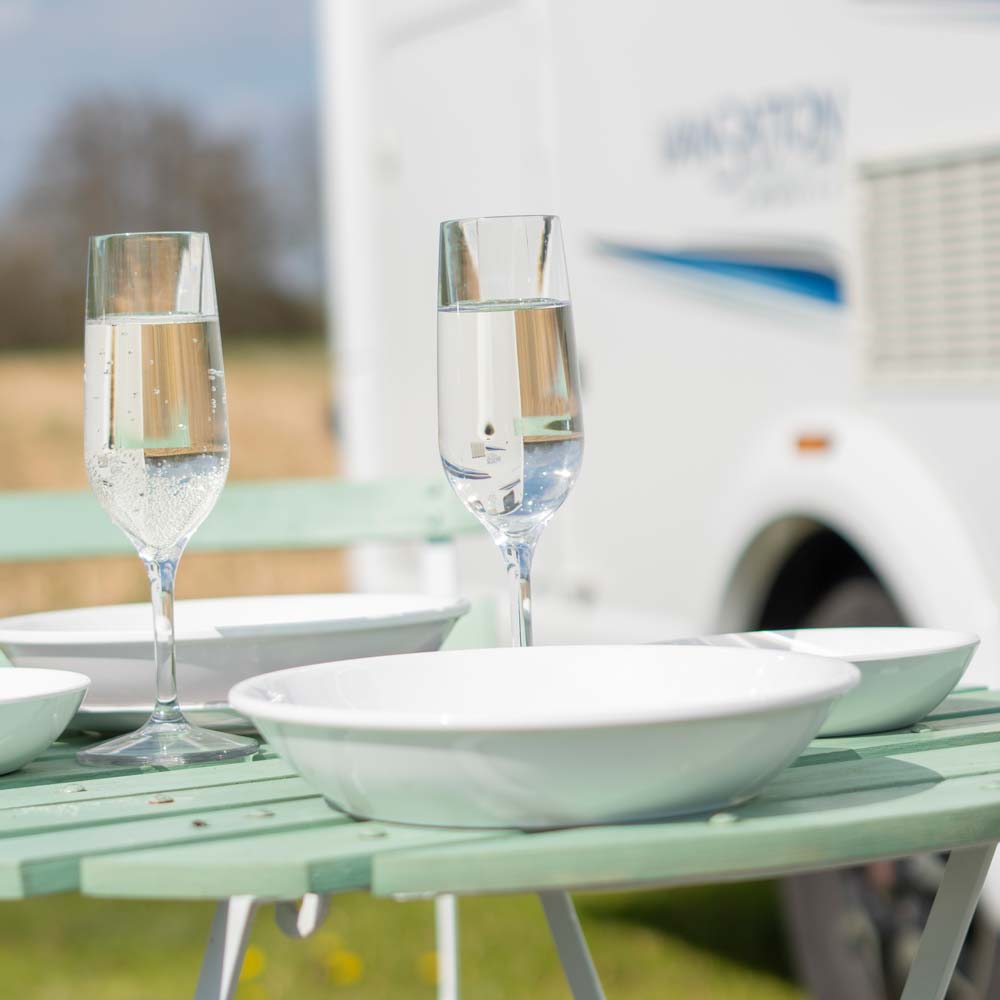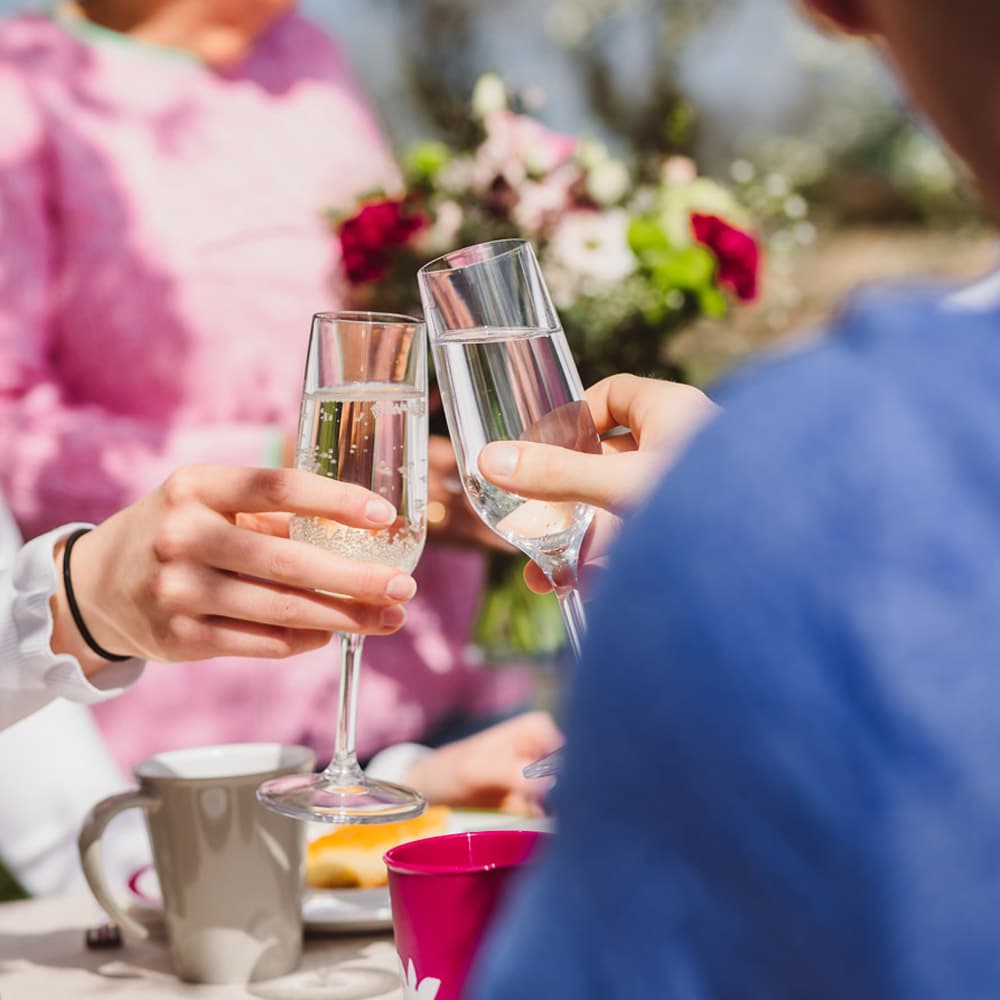 Sturdy and elegant plastic champagne glass.
Product number:
M771-1v704
Product information "Champagne glass"
robust champagne glass made of quality plastic
light, break-proof, almost unbreakable
BPA-free, dishwasher safe
food safe, not microwaveable
sustainable reusable plastic, 100% Made in Germany
Capacity:

150 ml

Diameter:

7 cm

Height:

21 cm

Use & care:

BPA free

, dishwasher safe

, food-suitable

, not microwaveable

Weight:

150 g
Looks like glass, won't break

Whether for camping, outdoor picnics or professional catering, the high-quality plastic champagne glasses are always the right choice. They are easy to transport, unbreakable and can be cleaned in the dishwasher. The perfect glass look makes them almost indistinguishable from conventional champagne glasses, but they offer a high level of safety and prevent shards. Unlike disposable champagne glasses, the break-resistant champagne glasses are reusable and therefore an environmentally friendly alternative.
Thanks to the use of quality plastic, the reusable champagne glasses are ideal for use in the wellness area of a hotel, on the beach, at parties, camping or anywhere where shards are to be avoided. Despite the elegant design, the strong base ensures a secure hold and a firm stand. As cleaning is easy, the plastic glasses are suitable for daily use.
Reuse instead of throwing away.
Disposable cups like paper cups produce enormous mountains of waste. We want to change that, because we are reusable professionals. With the innovative, reusable coffee to go cup made of sustainable reusable plastic, we avoid waste before it is created. All ORNAMIN reusable products are recyclable and 100% Made in Germany. Honestly sustainable.
---
Sehr praktisch für Wohnmobil, Bulli oder Wohnwagen. Durch die Stabilität gibt es auch bei wackliger Fahrt keine Scherben. Und es ist natürlich die stilvollere und nachhaltigere Lösung, als den Sekt stattdessen aus Wegwerf-Plastikbechern zu trinken!