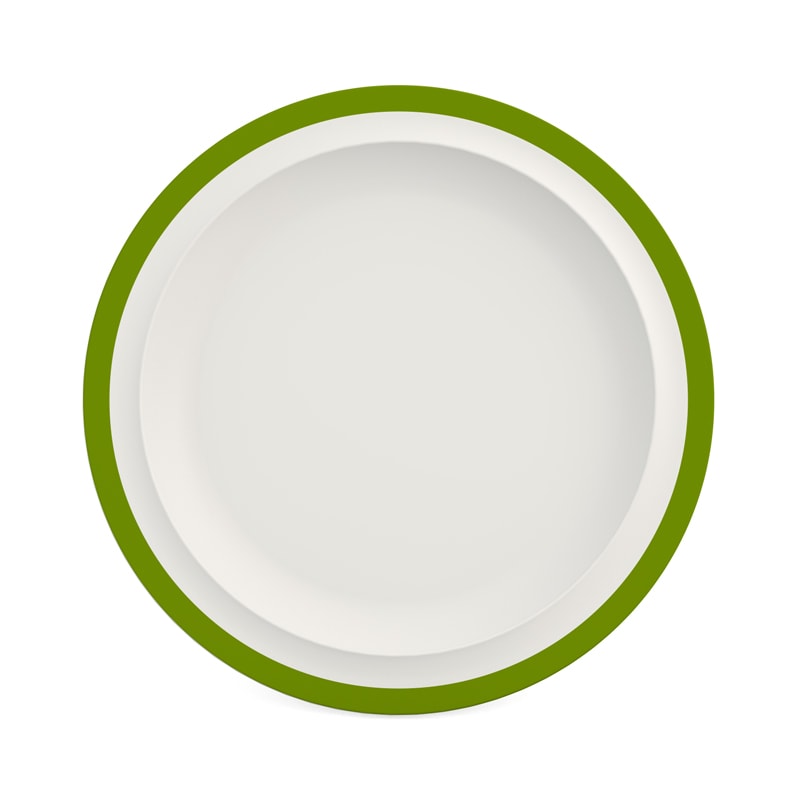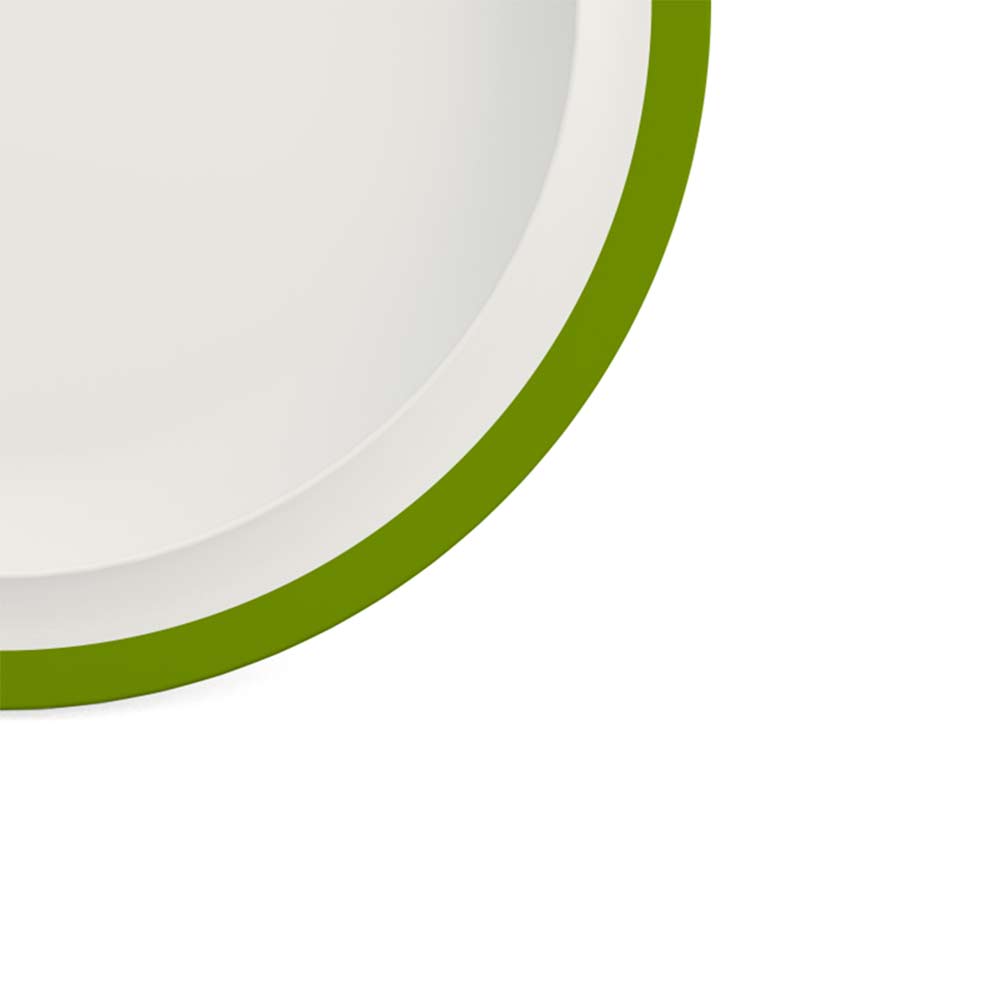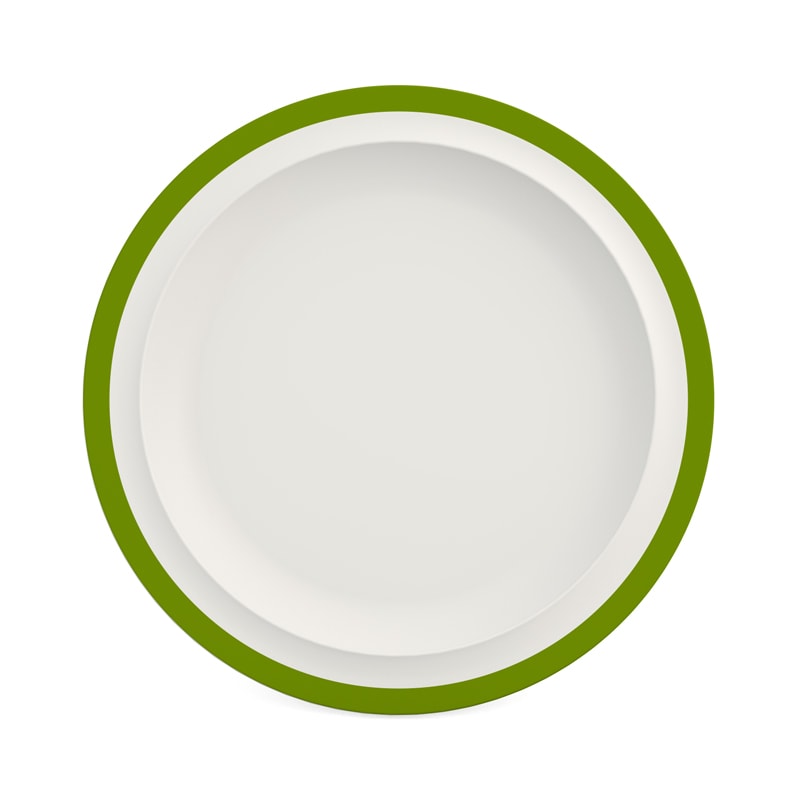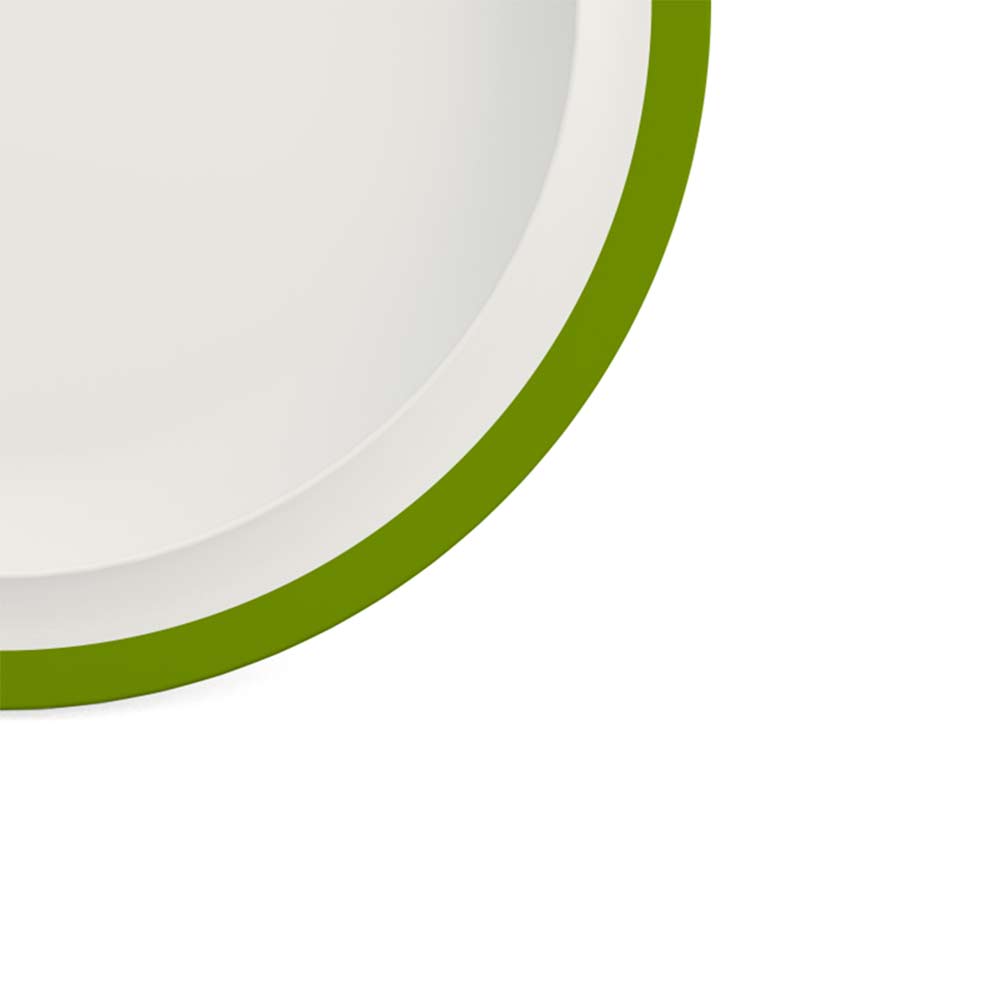 Small, flat plate from the classic series.
Product number:
M503-3v301
Product information "Breakfast Plate"
weighs only approx. 1/3 of porcelain, ideal for travelling
reusable, space-saving stackable, durable
visually similar to porcelain, bisphenol-A-free (BPA-free)
food safe, dishwasher safe, not microwave safe
sustainable reusable plastic, 100 % Made in Germany
Height:

1.5 cm

Material:

Melamin

Series:

Classic Style

Use & care:

BPA free

, dishwasher safe

, food-suitable

, not microwaveable
Stylish leisure tableware
With the 22 cm diameter flat plate from the classic-style tableware series, ORNAMIN offers a stylish solution for home and on the go. The everyday tableware can be used wonderfully as a breakfast plate, party tableware or dinner plate - also for on the go, on the boat, in the camper van, in the garden, for barbecues and BBQs, at parties and celebrations.
For canteens and cafeterias
To ensure that everything fits together well, especially in care facilities or hospitals, the dimensions of the plates are adapted to common sizes of communal catering. This makes them easy to stack and they can also be combined with cloches (food bells) so that the food is covered until it reaches the table. The high-quality plastic plates are also ideal for use in canteens, cafeterias, restaurants, schools, kindergartens, daycare centres, youth hostels, hostels for the elderly, hospitals and nursing homes.
High-quality, light and break-resistant
With its shiny surface brilliance and solid wall thicknesses, ORNAMIN tableware clearly stands out from competitor products and is visually almost indistinguishable from porcelain - at the same time it is light, quiet, low-noise, break-proof and dishwasher-safe.
Wide choice of colours
In white, the tableware can also be ideally combined with porcelain tableware and looks elegant on any occasion. The plates are characterised by a narrow rim that is clearly separated from the generous inner plate surface. Both the rim and the inner surface of the plate are ideal for decorations, which you can select from the ORNAMIN range or design individually. The plastic tableware is also available in full colour.
Complete tableware series in classic style
In addition to the small flat plate (model 503), the classic-style tableware series includes a large plate (model 504), a deep plate (model 505), a bowl (model 522) and a dish (model 563) as well as cups in various sizes with models 501, 508, 510. Of course, the cups can be combined with the drinking attachments model 511 and model 512 as well as the lid model 513 so that nothing goes wrong when drinking.
Matching tableware series
For every single tableware item, there is a matching series that you can find at our online shop. However, the plates, cups and bowls from all series can also be harmoniously combined with each other. Be inspired. (>> to the Classic Style series)
Reuse instead of throwing away.
Disposable cups like paper cups produce enormous mountains of waste. We want to change that, because we are reusable professionals. With the innovative, reusable coffee to go cup made of sustainable reusable plastic, we avoid waste before it is created. All ORNAMIN reusable products are recyclable and 100% Made in Germany. Honestly sustainable.