HONEST.
SUSTAINABLE.
---
Sustainable reusable tableware for at home and to go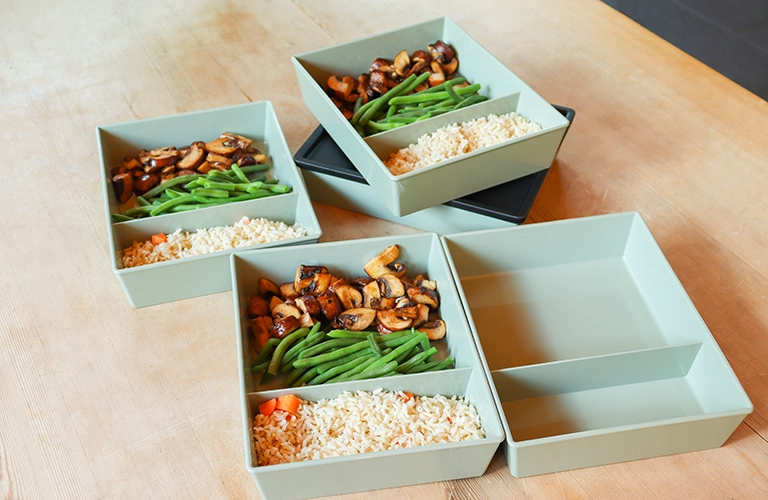 Five days - Five bowls
No time or mood to cook fresh every day? Meal Prep is the solution! With the new ORNAMIN Meal Prep-Sets, it's really easy: Prepare five meals in advance and fill them into the five Meal Prep bowls included in the set. Close them with the matching leak-proof lids, store them in the fridge or freezer, and then heat up one of the meals every day of the week and enjoy.
Discover ORNAMIN Meal Prep-Sets now and get 15% off with code: MEALPREP15.
Together against food waste - you and ORNAMIN
11 million tonnes - that's how much food waste occurs in Germany every year. That is why this year's nationwide campaign week against food waste has the motto: "Germany saves food". You too can do your bit to save food: With ORNAMINs reusable bowls and -boxes. They are perfect for you to store your food leftovers in the fridge or freezer compartment, or to make your food such as fruit and vegetables last longer.
Especially clever: With the crystal-clear versions, you can keep an overview in the fridge!
To the storage bowls and boxes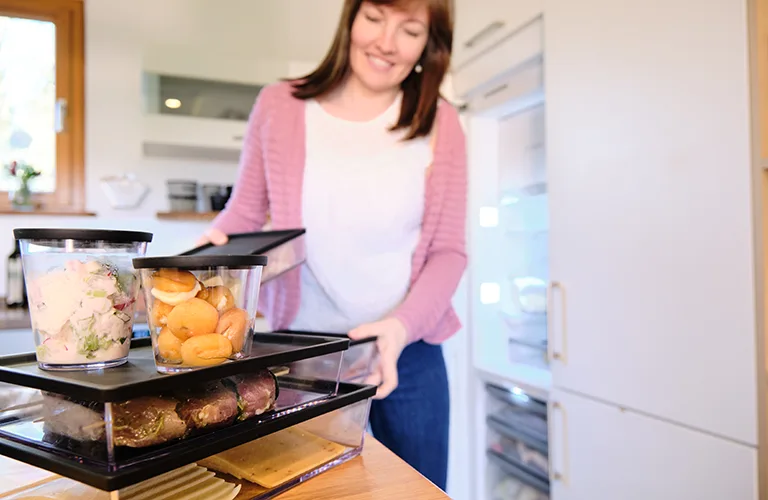 Store & Take Away
---
Round or square, shallow or deep, medium or large; storage boxes are the sustainable companion in everyday life. They fit comfortably in the fridge and also when you are out and about in your bag. With secure lids that fit nice and tight to keep the contents safe, they are the perfect solution for food on the go. They are especially practical in our clear glass like colours that let you see what's inside.