HONEST. SUSTAINABLE.
---
Sustainable reusable tableware for at home and to go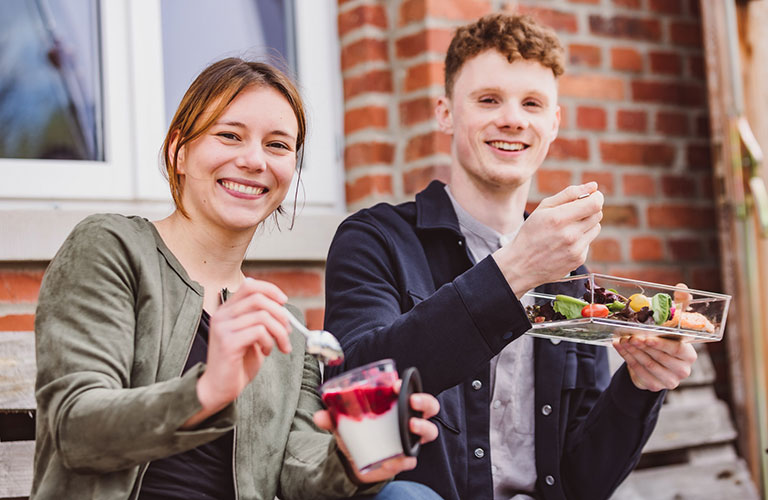 Sustainable on the go
Do without disposable packaging in your everyday life and use reusable tableware to take your food to the counter, at home for storage and freezing, and on the road for transport and takeaway. The storage boxes are the sustainable companion in everyday life. They fit comfortably in the fridge and also when you are out and about in your bag. With secure lids that fit nice and tight to keep the contents safe, they are the perfect solution for food on the go. They are especially practical in our clear glass like colours that let you see what's inside.
Winter time is cuddle time
When it's cold outside, it's all the cosier inside. Make yourself at home by candlelight with coffee, tea and cake during this beautiful winter time.
Factory outlet
Are you looking for sustainable to go tableware, practical camping tableware or beautiful children's tableware and want to do something good for the environment at the same time? We only produce reusable products that are sustainable and 100% recyclable. Are you caring for a relative and looking for tableware that encourages independent eating and drinking? Discover our smart tableware with special features - our team will be happy to advise you.
Follow us on Instagram
#reusableexperts