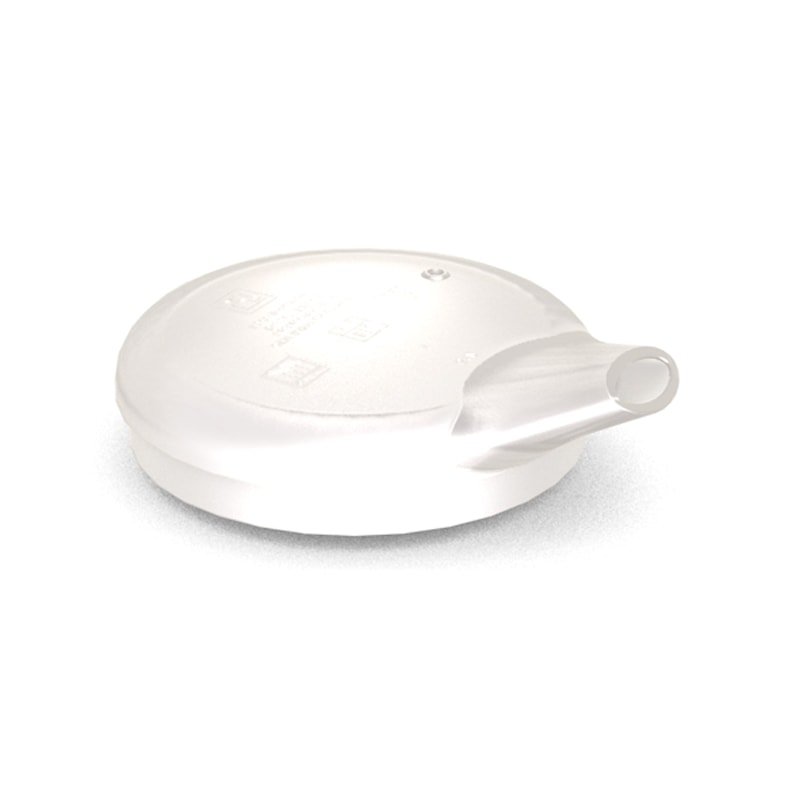 Spouted Lid Large Opening
Lid with large spout and large opening for mushy food, suitable for the ORNAMIN mugs model 420, 501, 508 and 510.
Product number:
M512-1v24
Product information "Spouted Lid Large Opening"
fits cups model 420, 501, 508, 510
enables drinking without putting the head in the neck
drinking attachment with large opening for porridge and thickened liquid
BPA-free, food-safe, dishwasher-safe, microwave-safe
sustainable reusable plastic, 100 % Made in Germany
Area:

Neck complaints, dysphagia

, Shaky hands, clammy hands, stiff fingers

Material:

PP

Series:

Classic Style

Use & care:

BPA free

, dishwasher safe

, food-suitable

, microwaveable
Tableware for every diseases
With the drinking lid with a large opening, even pulpy food and thickened drinks can be consumed safely. This makes it a practical everyday helper for seniors, in care, for illnesses such as
stroke
, Alzheimer's,
dementia
,
multiple sclerosis
,
Parkinson's
and for people with swallowing disorders / dysphagia. It is also dishwasher safe and microwaveable.
No spilling
The spout attachment ensures a tight seal at the rim of the cup, so that drinks and liquid foods such as porridge or soup do not spill over - even with shaky hands or clumsy application or drinking, nothing is guaranteed to go astray. The transparent colour also allows a clear view of the food in the cup. So the soup is not mistaken for the coffee.
Eating and drinking independently
Thanks to the drinking attachment, a handle cup is quickly transformed into a sippy cup, which is an enormous support for independent consumption of soup or porridge. And the best thing about it is that everyone can eat and drink at their own pace.
Fitting aids
The drinking attachment is suitable for the cup (150 ml), the mug (220 ml), the cup with handle (260 ml) and the mug (300 ml). It is also available with a small opening for drinking
Reuse instead of throwing away.
Disposable cups like paper cups produce enormous mountains of waste. We want to change that, because we are reusable professionals. With the innovative, reusable coffee to go cup made of sustainable reusable plastic, we avoid waste before it is created. All ORNAMIN reusable products are recyclable and 100% Made in Germany. Honestly sustainable.