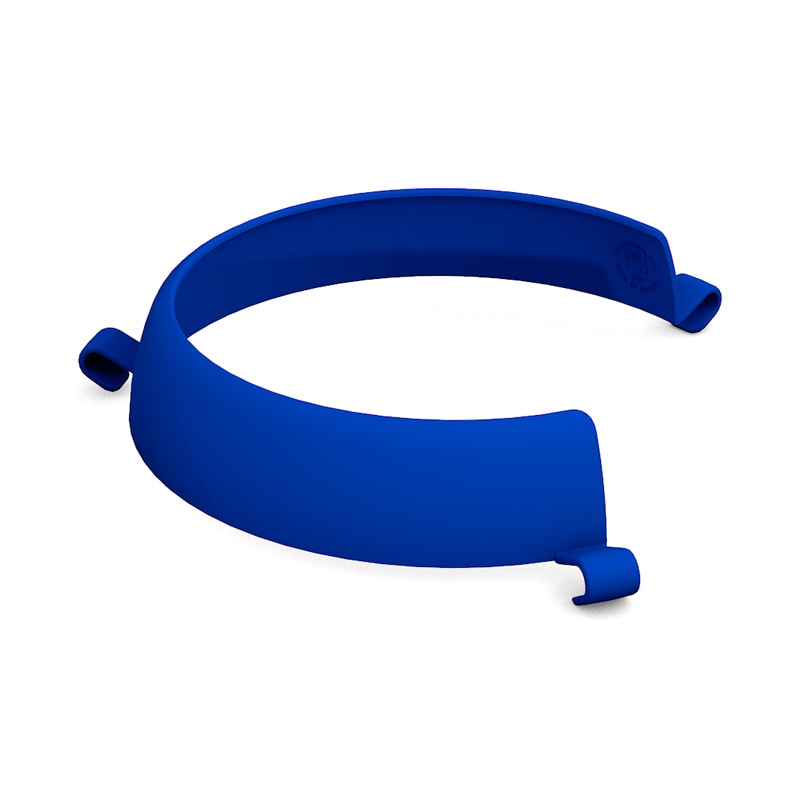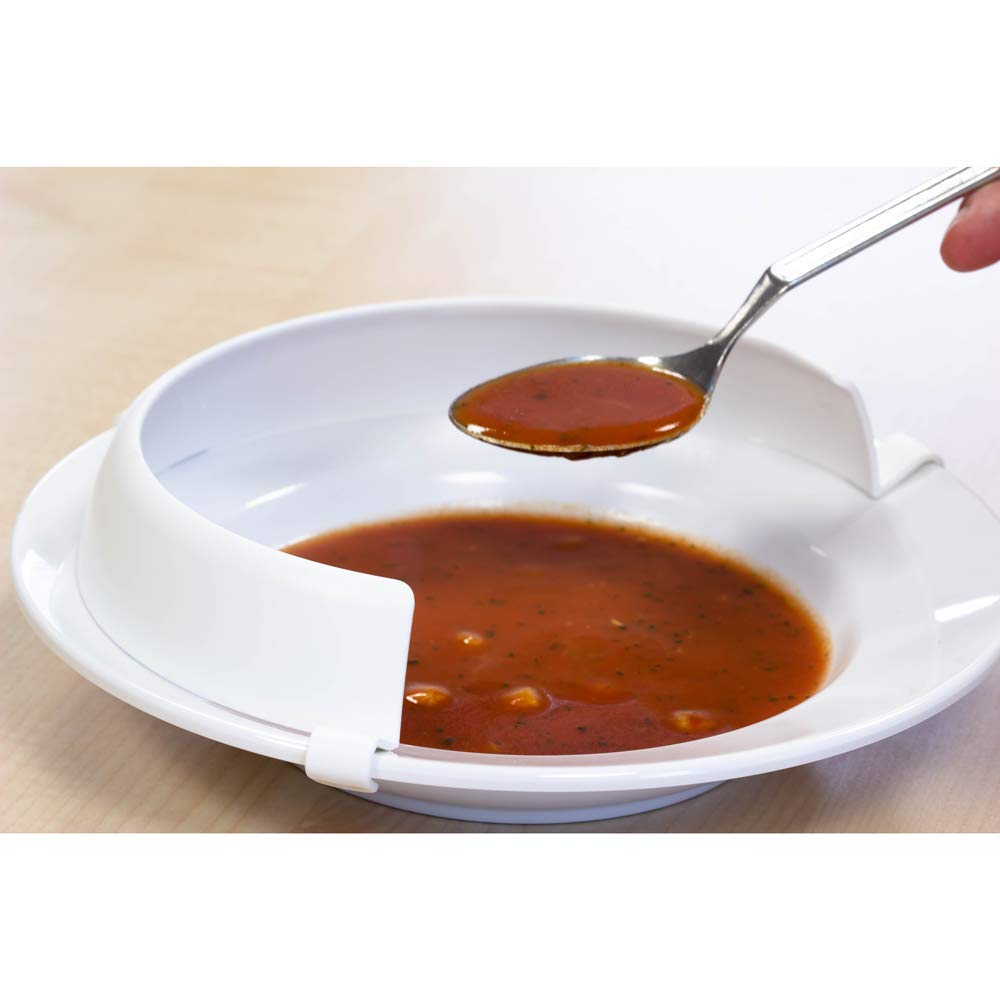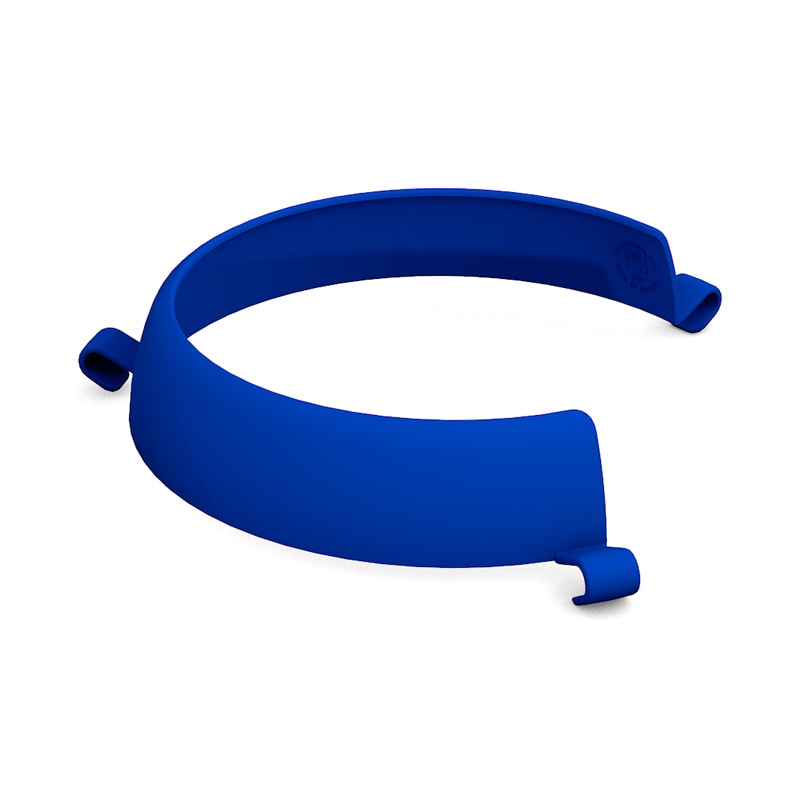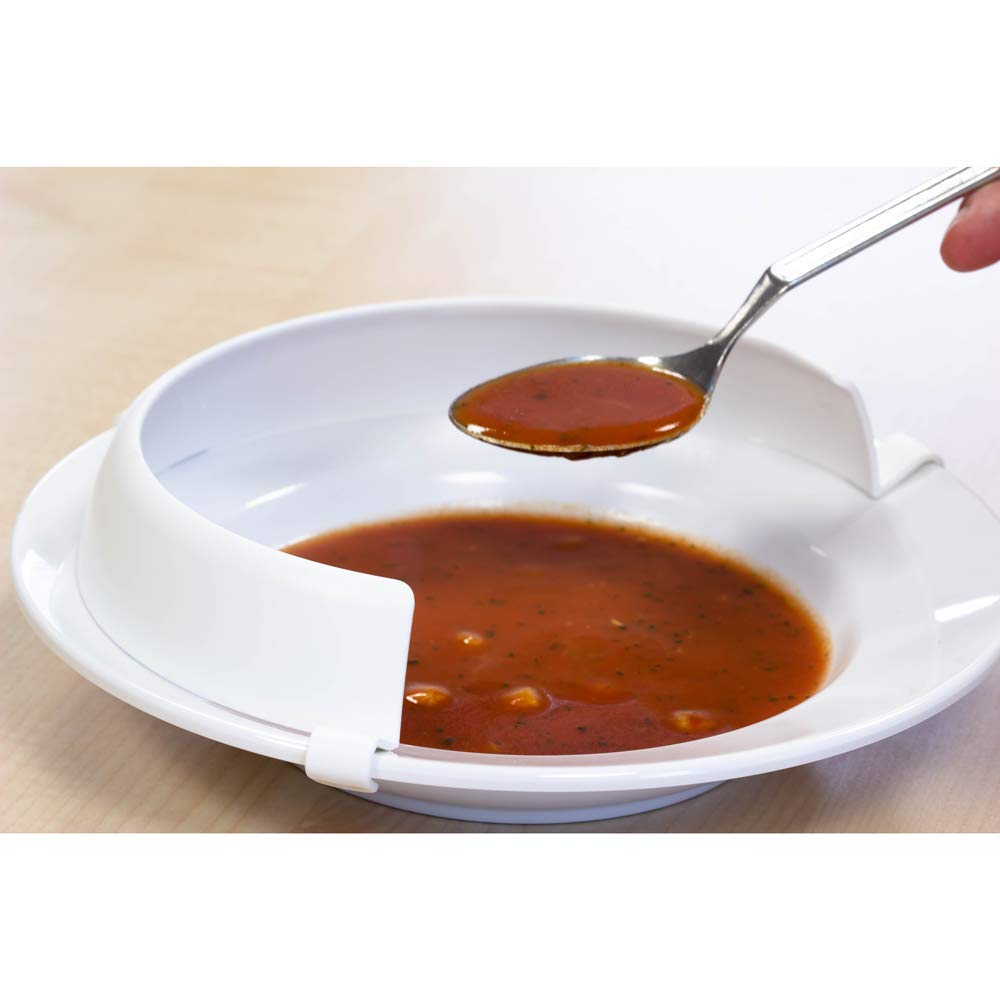 Practical food bumper for plates with a diameter of 20 to 26 cm.
Product number:
M709-4v15
Product information "Food Bumper"
for plates with a diameter of 200 to 260 mm
independent, one-armed eating with limited arm and hand mobility
bisphenol-A-free (BPA-free), durable, 100 % recyclable
dishwasher safe, microwaveable, food safe
sustainable reusable plastic, 100 % Made in Germany
Area:

Eat one-handed

, Shaky hands, clammy hands, stiff fingers

Material:

ABS

Use & care:

BPA free

, dishwasher safe

, food-suitable

, microwaveable
Tableware for every diseases

The ORNAMIN plate rim raisers fit plates with a diameter of 20 to 26 cm. They make it easier to push food onto forks or spoons, which makes them a valuable asset especially for people with physical impairments or shaky hands. This is why the plate rim raiser is also a practical one-handed aid for senior citizens or people with handicaps, in inpatient care, for illnesses such as
stroke
, Alzheimer's disease,
dementia
,
multiple sclerosis
,
Parkinson's
disease. But it can also make everyday life easier in home care.
Easier eating with one arm

The plate edge raiser enables independent eating when arm and hand mobility is limited or only one hand can be used for eating. The special eating aid can be easily attached to plates with a diameter of 20 to 26 cm. The contents of the plate can then be pushed more easily to the edge of the plate and picked up or spooned.
Alternative: ORNAMIN plate with sloped base

In white, blue or red, the plate rim raiser can be attached to existing plates. The more attractive, as it is more inconspicuous, alternative to the plate rim raiser is the plate with sloped base and brake trick (models 901, 902, 903): its sloping inner base ensures that the food slides onto the fork or spoon as if by magic and an anti-slip ring on the base provides a firm hold. ORNAMIN's little helpers focus on what we enjoy: the pleasure of eating.
Reuse instead of throwing away.
Disposable cups like paper cups produce enormous mountains of waste. We want to change that, because we are reusable professionals. With the innovative, reusable coffee to go cup made of sustainable reusable plastic, we avoid waste before it is created. All ORNAMIN reusable products are recyclable and 100% Made in Germany. Honestly sustainable.